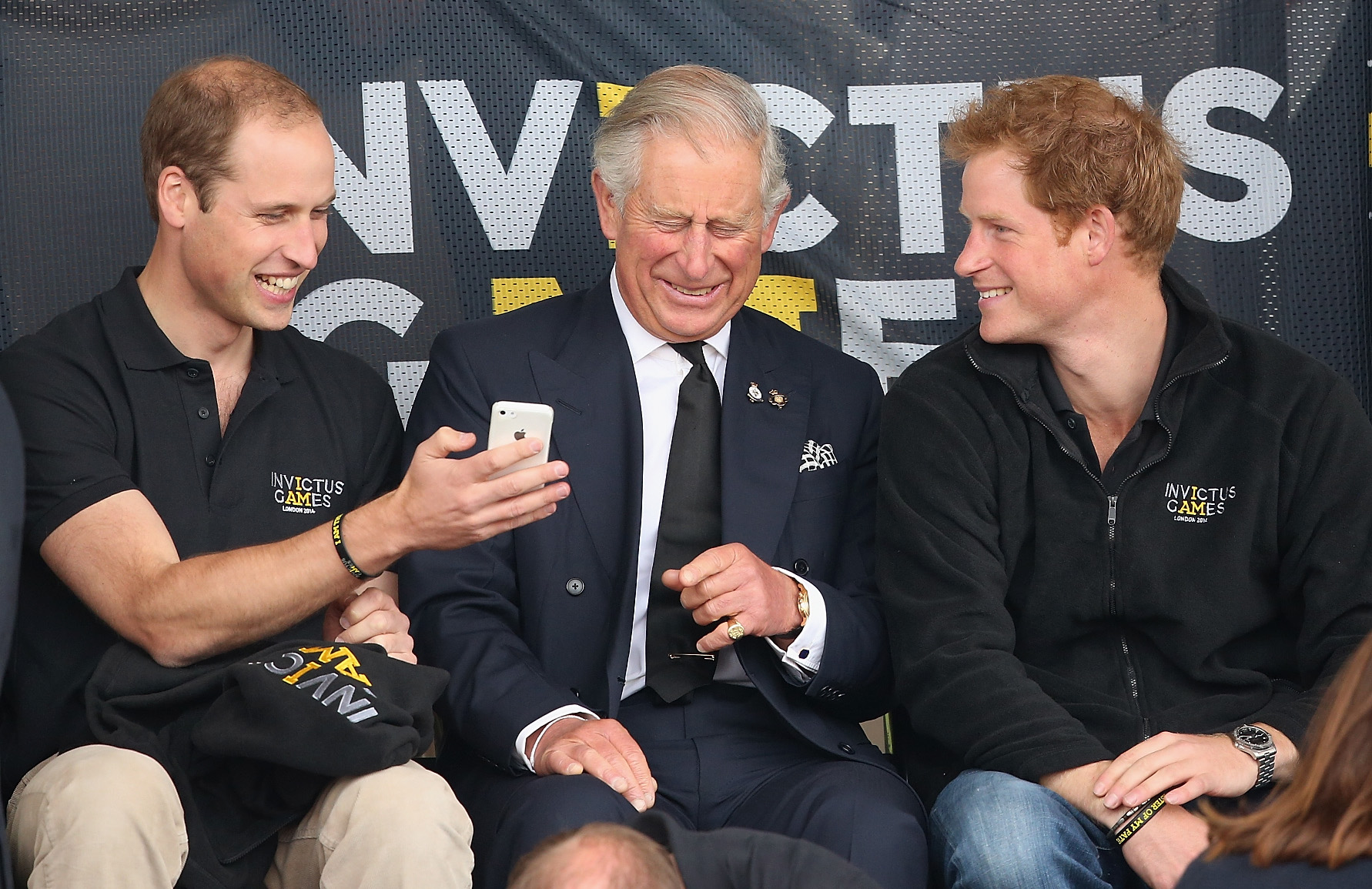 Royals, they're just like us! They want to escape their group chat as much as the rest of the world.
Mike Tindall, who's married to Queen Elizabeth's eldest granddaughter Zara Phillips, gave an exclusive interview to The Daily Mirror about the royal family's texting habits. While mere commoners have to keep up with the royal family online (there's no television show yet), the rest of the royals gossip using the group messaging app WhatsApp.
"Me, my brother and then a few of Zara's side like her brother Pete and the cousins are on WhatsApp groups," Tindall revealed. "You might do it for a get-together and just stay on the group, and occasionally people will post. You're scared to leave because you don't want to be seen to be rude."
Phillips' husband went on to reveal that he had yet to receive an invitation to Prince Harry or Princess Eugenie's upcoming weddings…and after this interview, it's entirely possible he'll be uninvited to both. Still, it makes sense he wouldn't have received an invite to Princess Eugenie's impending nuptials quite yet, as she has to wait for Prince Harry and Meghan Markle's busy travel schedules to clear before she can tie the knot.
Tindall also discussed his wife's pregnancy, which she announced earlier this month (perhaps she used a meme in the group). He's planning on being a stay-at-home dad while Phillips focuses on training for the 2020 Olympic Games—she's already a silver medal-holding equestrian. However, Tindall isn't exactly a slouch in the athletic department. He's a former rugby player whose team won the England World Cup in 2003. Their daughter, Mia, is certain to be a major jock when she grows up. But not for quite some time; she's four, which is too young to compete and much too young to join the group chat.