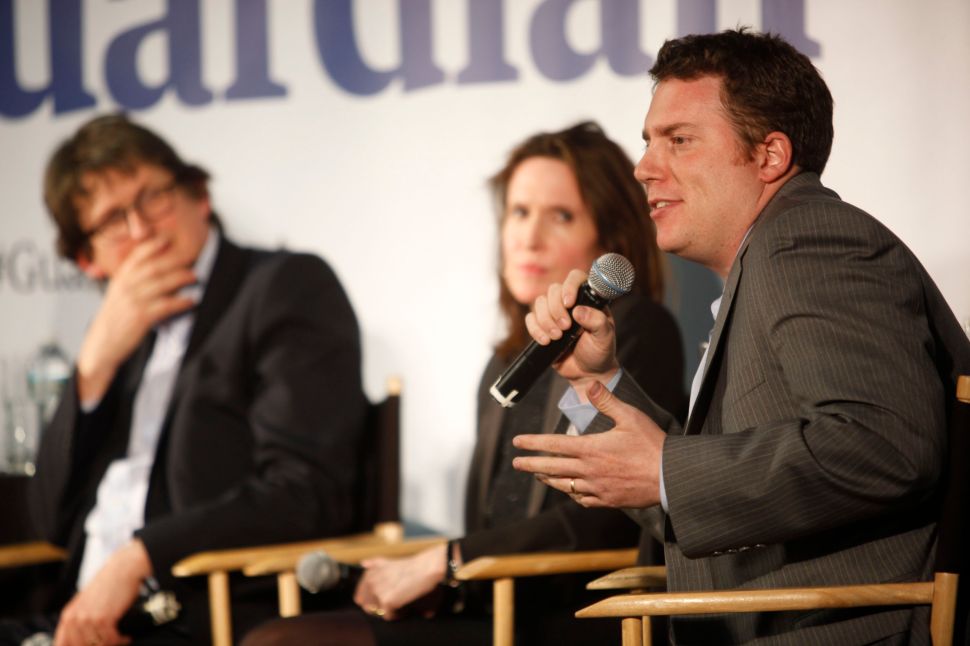 Rupert Murdoch isn't the only one who thinks Facebook should apply the traditional business model of cable networks to the new era of media.
While some have doubted whether Murdoch's advice is realistic, his view was echoed by Ben Smith, editor-in-chief of BuzzFeed, and other journalists working on the frontline of news production.
"Ultimately, they need to find a way to share News Feed revenues with publishers. It's not that complicated of a business, and it's not that complicated of a solution. I don't really see a third alternative there," Smith said on a panel at New York University Monday night.
The panel, set up to discuss the changing landscape of journalism, was moderated by Jim VandeHei, co-founder and CEO of Axios, and featured several notable figures in the publishing industry, including HBO CEO Richard Plepler, NBC News chairman Andy Lack, The New York Times' political reporter Maggie Haberman and Axios' media correspondent Sara Fischer.
When asked what he would do to support the media industry if he were Mark Zuckerberg, Smith said, "I think the choice is really whether they want the kind of reporting that our organization is producing for their News Feed or not. I don't think they have really decided on that yet."
"If they want it, they are gonna have to provide an economic model that incenses us to do it, or we will, in various ways, wind up doing it elsewhere and pulling it out, and producing it on television or behind paywalls," he added.
Facebook grabbed the attention of media circles again on Monday when the company rolled out the latest updates to its News Feed that prioritizes content from local news sources over other content. With the update, when a local publisher you follow posts new content, or your friends share a story from a publisher in your town, that content might show up higher on your News Feed page.
Facebook said they had worked with local publishers throughout 2017 by visiting newsrooms, providing journalism training and building new products in preparation for the News Feed change. And yet, Facebook has remained quiet on whether it will share some of the news revenue with publishers—a plan publishers are eager to know.
"[Facebook has] used publishers time and time again to launch new products—Instant Articles, Facebook Live, even Watch. These products didn't just appear out of thin air. They paid publishers to get involved. So, if they want to maintain their relationship with publishers to help them create their products and to dive into new businesses, they need to be transparent on how they want to work with them," Sara Fischer of Axios said.
"Make a choice whether or not you want to work with us. I think a lot of publishers feel 'bait-and-switched.' That's a lack of transparency. It's been their biggest problem," she added.