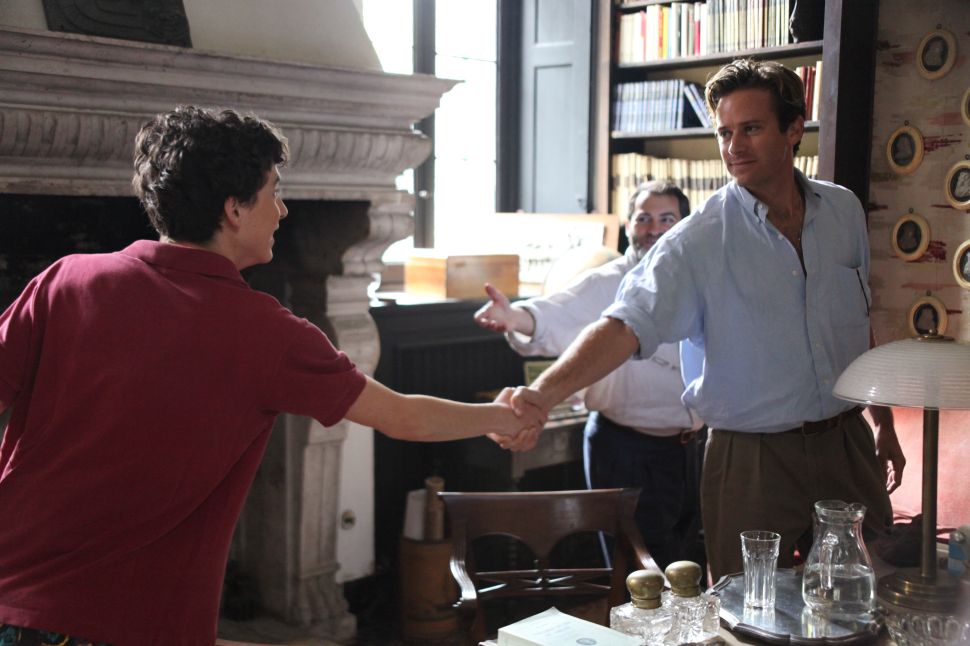 Sony Pictures Classics' Call Me by Your Name scored multiple nominations at the 90th Academy Awards, including Best Picture and Best Actor (Timothée Chalamet), though co-star Michael Stuhlbarg was snubbed for a Best Supporting nod. Given the film's overwhelmingly positive reception, director Luca Guadagnino is looking to spin it into a new big screen series.
The original Call Me by Your Name novel takes place during the peak of the AIDS epidemic of 1987, whereas the film plays out in 1983, when HIV was just first being discovered. Guadagnino wants to fold the disease into the sequel in what he hopes will become a decades-long series similar to Richard Linklater's Before Sunrise "franchise."
"I think it's going to be a very relevant part of the story," he told THR at the Los Angeles Film Critics Association Awards.
"I think Elio [Chalamet] will be a cinephile, and I'd like him to be in a movie theater watching Paul Vecchiali's Once More," a 1988 movie that revolves around about a man who falls in love with another man after leaving his wife. It was the first French movie to tackle AIDS. "That could be the first scene [in the sequel]," the director told the outlet.
"The novel has 40 pages at the end that goes through the next 20 years of the lives of Elio and Oliver, so there is some sort of indication through the intention of author André Aciman that the story can continue," Guadagnino added. "In my opinion, Call Me can be the first chapter of the chronicles of the life of these people that we met in this movie, and if the first one is a story of coming of age and becoming a young man, maybe the next chapter will be, what is the position of the young man in the world, what does he want—and what is left a few years later of such an emotional punch that made him who he is?"
According to Fandango data provided to Observer, Call Me by Your Name has experienced a 56 percent increase in ticket sales since its Best Picture nomination was announced on Tuesday.
"Earning a Best Picture Oscar nomination is a major achievement, and the recognition is also a fantastic way for smaller films to find a much larger audience," Fandango's managing editor Erik Davis said. "Fandango moviegoers are eager to see all the awards contenders in theaters or at home prior to this year's March 4 ceremony."
Made on a budget of $3.5 million, the film has earned nearly $12 million at the box office, per The Numbers. Typically, studios like to triple the production budget in box office receipts, making Call Me a small win. Couple that with the critical acclaim it has generated and a sequel is more than possible. But is it necessary?