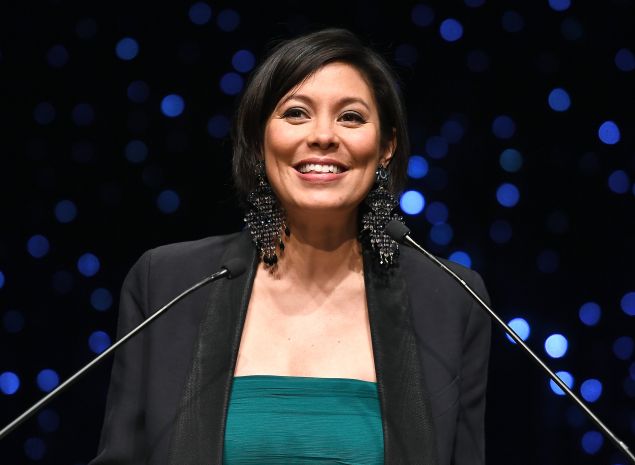 The Circus has a new ringmaster.
Showtime announced today that CBS weekend anchor Alex Wagner would replace Mark Halperin on the third season of the political documentary series. Halperin was let go from the series (along with his other broadcast commitments at NBC and MSNBC) after multiple women claimed he had sexually harassed them while he worked at ABC News.
Wagner, who's also a contributing editor at The Atlantic, will be joined by Halperin's former co-hosts: writer John Heilemann and political consultant Mark McKinnon. New episodes of The Circus will begin in April.
"The success of the show is not based on the co-hosts, it's based on the concept," McKinnon told The New York Times. "No one co-host was irreplaceable."
The Circus will be Halperin's only project to continue without him. Penguin Press cancelled the next installment of Halperin and Heilemann's popular Game Change book series, which would have chronicled the 2016 election. HBO also declined to move forward on a film adaptation of the planned book.
Wagner told the Times that her Circus work focus on "questions of American identity: us vs. them, tribalism and nativism, themes that emerged in the campaign and show no sign of going away."
While she did not respond to an Observer request for comment, Wagner sent several tongue-in-cheek tweets about her new job.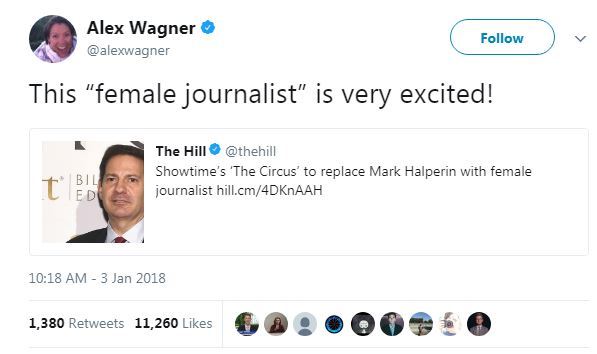 The daughter of a Burmese man and a white woman, Wagner is married to former White House chef Sam Kass. Her forthcoming book Futureface looks at race and immigration in the United States through the prism of Wagner's own mixed-race ancestry.
Halperin was just one of many A-list figures caught up in sexual misconduct allegations late last year. While most projects involving the accused men were cancelled, several found a Circus-like second life. Most famously, Christopher Plummer took over for Kevin Spacey in Ridley Scott's All the Money in the World. Scott re-shot the movie in just nine days.