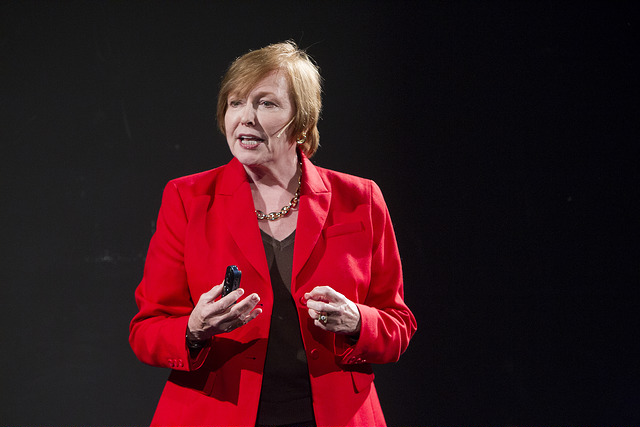 Dr. Brenda Fitzgerald, director of the Centers for Disease Control and Prevention (CDC), resigned this morning after Politico discovered that she had traded tobacco stocks while leading the agency.
"Dr. Fitzgerald owns certain complex financial interests that have imposed a broad recusal limiting her ability to complete all of her duties as the CDC director," a statement from the Department of Health and Human Services (which controls the CDC) read. "Due to the nature of these financial interests, Dr. Fitzgerald could not divest from them in a definitive time period.
Fitzgerald was appointed to lead the CDC in July, but Politico found that she had purchased shares of Japan Tobacco in August. She made 12 total investments, totaling tens of thousands of dollars, between August and September. The other stock buys were for food and drug companies like Merck, Bayer, Humana and U.S. Food Holding Co.
The tobacco stocks were the biggest red flag, however, since one of the CDC's main missions is curbing drug addiction and helping smokers quit. Fitzgerald sold those shares on October 26 and all of her remaining stock holdings by November 21.
A gynecologist and obstetrician, Fitzgerald served as commissioner of the Georgia Department of Public Health before joining the CDC. Ironically, in a public health survey, Fitzgerald listed tobacco cessation as one of her top priorities.
This isn't the first time Fitzgerald's professional and financial interests have conflicted.
Politico found that throughout her career, she has owned stock in five other tobacco companies: Reynolds American, British American Tobacco, Imperial Brands, Philip Morris International and Altria Group Inc.
Fitzgerald's other stock holdings proved equally problematic. For example, Merck is developing Ebola vaccines and HIV medications for the CDC. Bayer also partnered with the department to combat Zika virus.
Because of these financial conflicts, Fitzgerald made few public appearances as head of the CDC. As the Washington Post reported, on at least three occasions, she sent deputies to testify in congressional hearings on the opioid epidemic instead of facing questions herself.