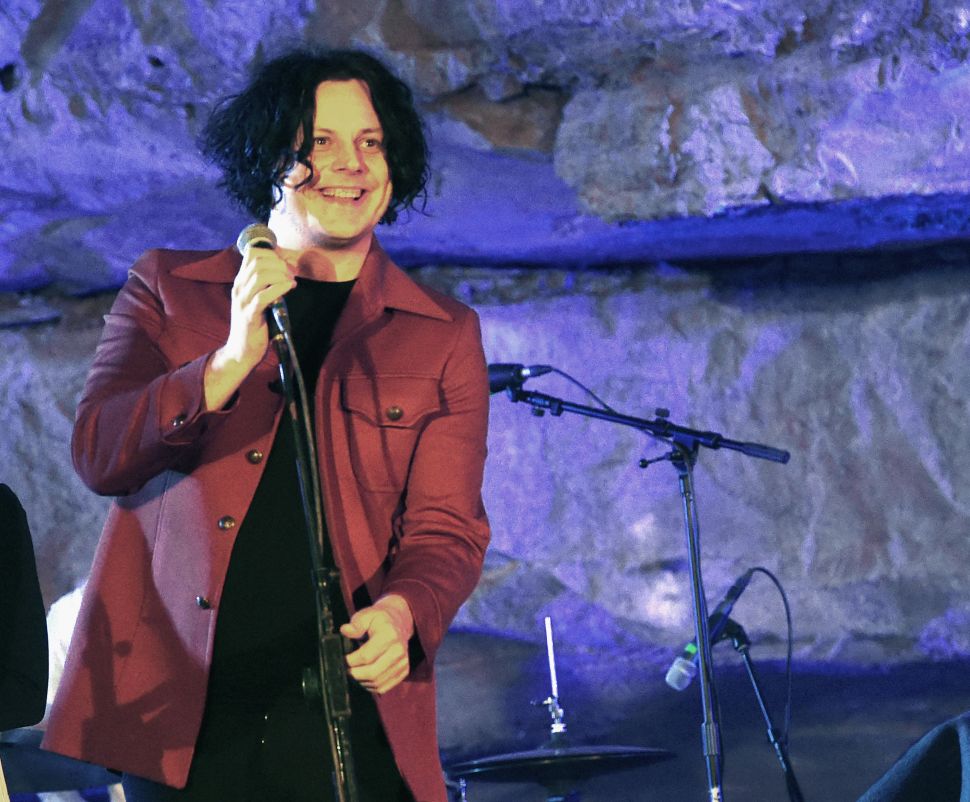 The turn of the century has not been without its drawbacks for entertainers.
With the advent of cell phones over the last 20 years, famous performers have been bombarded with cell phones at every one of their concerts. This has led to some quality blowups from the likes of Dave Chappelle and Barbara Streisand, while other artists, such as Jack White, have taken more active measures to discourage phone use.
White, who has said repeatedly that he doesn't want to see phones at his concerts over the years, is now requiring audiences to keep their mobile devises in a locked Yondr-branded pouch that can only be accessed at designated areas of the venue, according to NME.
White's camp released a statement on Wednesday explaining the decision.
"We think you'll enjoy looking up from your gadgets for a little while and experience music and our shared love of it IN PERSON," the statement reads, according to NME.
The Yondr pouch cannot be opened without it making contact with a proprietary base at an approved venue location.
"If you use a device all the time, it's going to affect your nervous system and your patterns of thought and social interaction. It's really just an impulse check that's needed, I think," Graham Dugoni, Yondr's founder, told Wired.
White isn't the first act to pull something like this. In addition to Chappelle, fellow comedian Chris Rock and musicians such as Guns N' Roses, The Lumineers and Alicia Keys have begun using Yondr pouches at their shows and concerts.
White is set to go on tour to promote his upcoming album Boarding House Reach. It'll begin in Detroit on April 19 and carry him into Europe after.