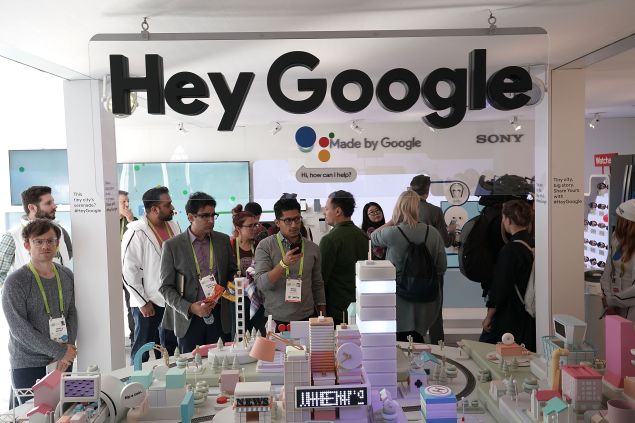 A blackout may have been the biggest headache at this year's Consumer Electronics Show (CES), but once the lights came on, there was plenty of cool tech to explore. Here's a look at some of the coolest new products rolled out in Las Vegas.
Battle of the Voice Assistants
Amazon's Echo and Google Home continued their battle for smart speaker dominance—and so far, Amazon is winning. The online retailer hosted several sessions devoted exclusively to Alexa functionality.
The digital assistant is now available in even more third party products, including Toyota vehicles. Amazon has even teamed up with Kohler to create a "smart bathroom," which turns on your shower and sets your lights to "makeup mode."
Alexa is also now available on outside products like the Asus Lyra Voice, a combination Wi-Fi router, smart speaker and digital assistant. The device features a built-in microphone, two eight-watt speakers and a full library of Amazon Alexa skills.
Google isn't going down without a fight, however—it upped its advertising game this year with billboards on the Las Vegas Strip and posters on the local monorail. Google employees also fanned out throughout the city, and the company even placed a ball pit outside the Las Vegas Convention Center, which was "manned" by a Google Assistant.
Smart speakers have become increasingly popular, with sales spiking 279 percent last year. But while Alexa may be the hot name in this space, it's clear Google isn't going down without a fight.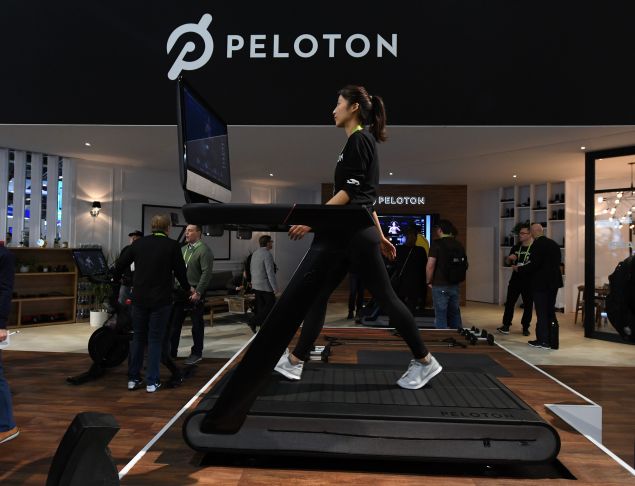 Cool Gadgets
Let's start with Fossil's Misfit Path, a smartwatch that looks like an analog timepiece. The sleek device tracks steps, calories burned and amount of sleep—it's also waterproof for swimmers. The device even shows call, text and app notifications from your phone. And it only costs $150.
Are you an exercise fiend? Try out the Peloton Tread, which features a 32-inch touchscreen that shows your personal stats, along with how they compare to other Peloton users. For $39 a month, you can also stream daily live classes and guided workouts. One drawback: the machine is $4,000.
If you'd rather not spend that money, you can always join Black Box VR, a virtual reality gym which uses the HTC Vive. Users can join games, work out with virtual trainers and compete with other participants.
Gearheads will love the Fisker EMotion, an electric sedan with a battery that lasts for 400 miles. The company promises that within five years the vehicle will have a range of 500 miles and require only nine minutes of charge time.
You can drive your Fisker with an assist from Raven, a smart car assistant the size of a rearview mirror which features a Wi-Fi hotspot, GPS, security system, vehicle diagnostic system and front- and cabin-facing video cameras. Raven is also a virtual mother-in-law, which gives you feedback on your driving skills.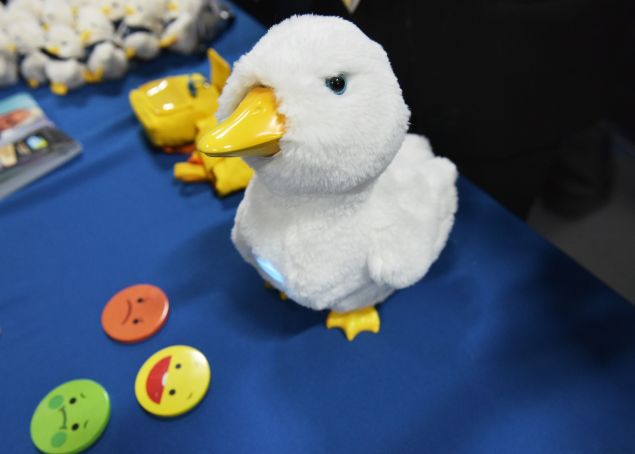 Tech With a Higher Purpose
The Japanese company Xenoma builds smart clothing for dementia patients. Its trademark e-skin pajamas are made of fabric sensors which can monitor vital signs. There is also a pair of ports in the breastbone of the shirt which can be connected to an EKG.
L'Oreal also demonstrated its UV Sense wearable sensor. The device attaches to your fingernail and connects with your smartphone to let you know how much sun exposure you've received each day. The company hopes this tiny sensor, which doesn't require a battery, can help prevent skin cancer.
Another device aimed at cancer patients is My Special Aflac Duck. The insurance company has turned its mascot into a resource for children with cancer, with a companion app. The stuffed animal features a port-a-cath with an RFID chip, so kids can familiarize themselves with chemotherapy by giving chemo "treatments" to the duck. The duck also comes with several emoji cards to help children express their emotions.
Finally, while football players have made more headlines lately for kneeling, concussions are still a real danger. As such, Prevent Biometrics has created the Head Impact Monitor System, a smart mouthguard which records data for medical staff as soon as a collision is detected.
Next year let's hope there's more technological innovation and fewer stripper robots.