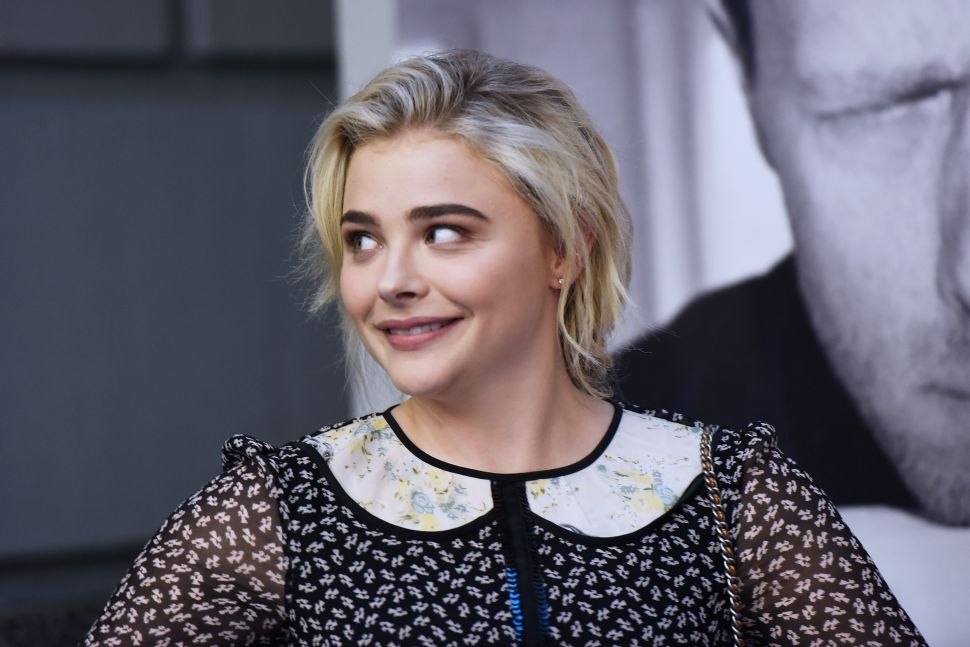 Actress Chloe Grace Moretz, 20, starred alongside Louis C.K. in his unreleased and controversial film I Love You, Daddy, which centered around a TV producer's attempts to stop his 17-year-old daughter's growing relationship with an older Woody Allen-like director.
The film was never released after five women accused C.K. of sexual misconduct.
Until now, Moretz had not spoken about the accusations, which C.K. admitted to, publicly. Across Hollywood, several of C.K.'s close collaborators and friends have confronted the scandal, including Sarah Silverman. While Variety attempted to probe the young actress about her experience working with C.K. and her reaction to the scandal during their talk at the Sundance Film Festival, she managed to divert attention to the larger issues at play.
"I could single-in and talk about my experience, but I think it's more important to talk about the entire movement as a whole," Moretz told the outlet.
"I'm one of hundreds of thousands of women in so many different industries that has a story. You could ask anyone in this room and all of us could give you 10 stories, I'm sure," she continued. "I think it's just nice, the communication, and the fact that you asked this question at Sundance in a video suite, this never would have happened two years ago. So the fact that it's a conversation and it's a question is monumental, and I think that shouldn't be looked past or looked over. We've all been through a lot of stuff, but at least we're communicating and people are going to be held accountable."
Moretz played C.K.'s daughter in the film. Even before the five women came forward against C.K., I Love You, Daddy was generating controversy for treating the central relationship as comedy relief. Many considered it tone deaf in the #MeToo times of Hollywood.
You can see Moretz's full comments below.
Moretz was at Sundance for her new independent film The Miseducation of Cameron Post, in which she plays a high school student who is forced into a gay conversion therapy center.