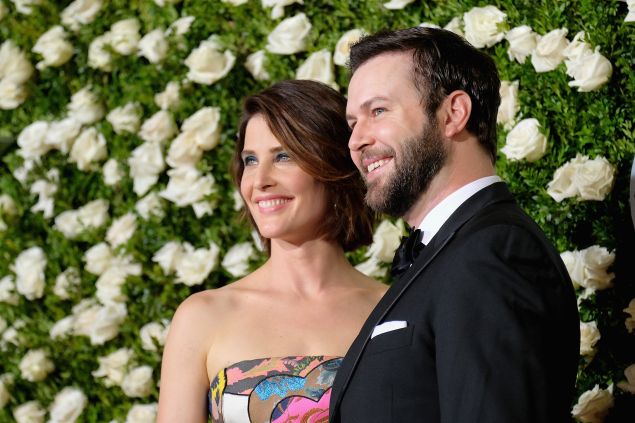 Cobie Smulders and Taran Killam are still trying to offload their condo in Battery Park.
The former How I Met Your Mother actress and erstwhile Saturday Night Live comedian paid $2.07 million for the three-bedroom, three-bathroom condo back in 2011, and hoisted it onto the sales market in April 2017, asking just under $4 million for the 1,580-square-foot unit.
Smulders and Killam both ended Broadway runs last year—she in Present Laughter, he as King George III in Hamilton—and are now making the move back to the West Coast.
But it seems the pair haven't been able to locate a buyer for the 2 River Terrace penthouse. The price was cut to $3.6 million in May 2017, and then to touch under $3.4 million in late December 2017. The unit was abruptly removed from the sales market altogether, just a few days into January 2018.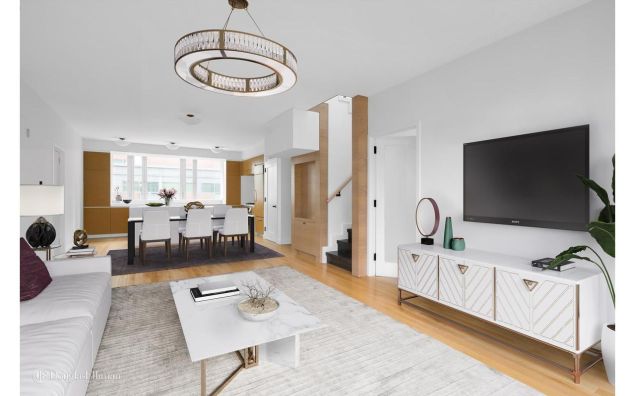 Now, the David Rockwell-designed residence has returned, and Smulders and Killam are trying to make it even more enticing, in the form of another reduction—it's now asking $3.2 million.
Located in an eco-friendly building, the home features bamboo floors, 10-foot ceilings and custom lighting throughout. The kitchen is fitted with SubZero, Miele and Thermidor appliances, teak cabinetry and Corian countertops, per the listing held by Douglas Elliman broker Jason Walker. The master suite has a five-fixture bathroom with radiant heated floors and full wall of built-in closets.
This particular apartment also has its own private outdoor space, in the form of a 650-square-foot roof garden.
Model Tyra Banks didn't seem to have much luck when she tried to sell her own unit in 2 River Terrace last year, either. Banks listed her palatial duplex in the building for $17.5 million in March 2017, before taking it off the market in October.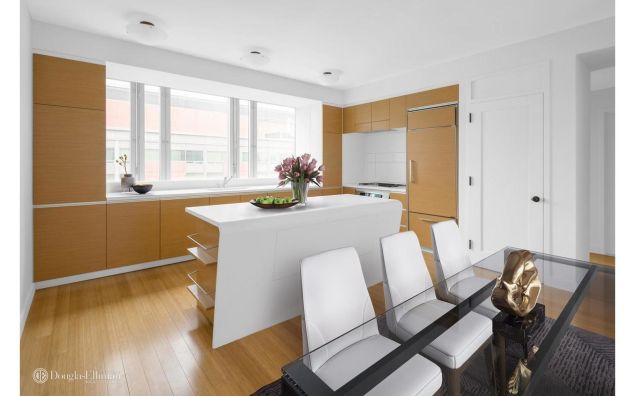 Oliver Stone, on the other hand, bought a $4 million apartment there in April 2017, the very same month Smulders and Killam first listed their unit up for grabs. And of course, there's Leonardo DiCaprio, who has owned a unit in the building since 2008—he even scooped up an adjacent apartment in 2014.
It doesn't appear that Smulders and Killam are planning on adding another New York home to their real estate portfolio in the near future. "I was in New York for three years," Smulders recently explained to Architectural Digest, noting that "there is not a lot of neighbor interaction," and she's "excited to be part of a community" now that she's back in Los Angeles, where she's currently renovating a ranch-style home.