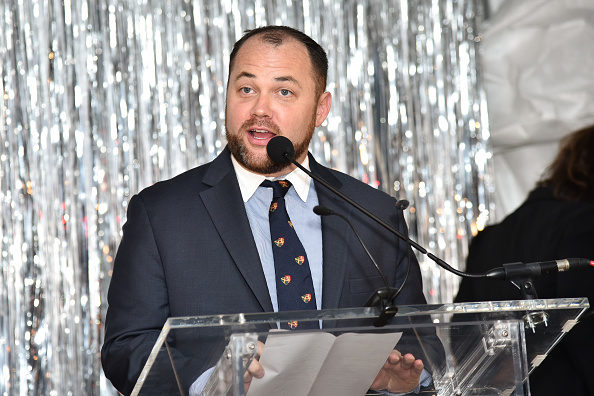 City Council Speaker Corey Johnson, who was elected speaker last week, vowed to confront issues affecting marginalized groups in New York City "head-on" amid backlash over the lack of a speaker of color.
Johnson's victory marks the first time the Council is not led by a person of color since Christine Quinn was speaker from 2006 to 2013.
Five of the candidates were people of color: Bronx Councilman Ritchie Torres, Brooklyn Councilman Jumaane Williams, Queens Councilman Donovan Richards, Upper Manhattan Councilman Ydanis Rodriguez and Brooklyn Councilman Robert Cornegy. The white candidates were Johnson, Queens Councilman Jimmy Van Bramer and Upper Manhattan Councilman Mark Levine.
Cornegy and Williams initially refused to concede, with Williams blasting the selection process and wondering why none of the candidates of color were selected. Cornegy conceded on Dec. 29, while Williams—a rumored gubernatorial candidate—traveled to Albany to hear Gov. Andrew Cuomo's State of the State address the day of the speaker's race vote and conceded to Johnson in a statement.
Johnson spoke at Rev. Al Sharpton's National Action Network's House of Justice on Saturday morning at the Saturday Action Rally about his plans for building a more inclusive city.
"I wanted to come here this morning to say that the problems that our city faces are complex and entrenched in many, many ways," he said. "But the future of our city and the quality of life for all communities—the black community, the Latino community, the Asian community, women, LGBT people, the poor, the working class, people in public housing—their future depends on our ability to confront these issues and to confront them head-on, and confront them we will."
He called for equal access to health care, affordable and habitable apartments and good public schools, among other goals. He maintained he will approach his work "with this in mind every single day."
"Thank you for speaking up for the poor and the vulnerable and being a voice for the voiceless," Johnson continued. "I look forward to standing shoulder to shoulder with every single one of you when times are good and when times are bad, when the seas get rough and when it's calm because there is so much work to do."
Johnson started off by mourning the loss of Erica Garner, daughter of Eric Garner, a Staten Island man who was killed by a police officer in an illegal chokehold in 2014. He praised her commitment to "advancing the civil rights and changing the way our city and our nation approaches policing."
"Their [the Garners] legacy is a demand, an unflinching, uncompromising demand that black New Yorkers and black Americans be treated equally in this country, and we must commit ourselves, all of us, to his goal with urgency," he added.
The speaker pointed to racial disparities in all aspects of daily life, including criminal justice, life expectancy, health outcomes and education. He also acknowledged the calls for an African-American speaker throughout the race.
Still, he reminded the crowd he supported Sharpton when he ran for president in 2004. He praised Sharpton for his advocacy on civil rights issues.
Johnson is the first gay male and HIV positive speaker and grew up in public housing.
"Those are things that are not the same as being a person of color in New York City in any way whatsoever but I hope it's given me the sensitivity and the compassion to stand with and want to work with communities that have been oppressed and marginalized, historically and systematically," he said.
Sharpton, for his part, initially wanted a black speaker but acknowledged his history with Johnson. He called for an "intersectional coalition" of all groups that are adversely impacted, noting their civil rights are under threat under President Donald Trump.
"If it can start in the city that Trump comes from led by a Corey Johnson and a Jumaane, then we can put together blacks and Latinos and gays and Asians," the reverend argued. "This can be the beginning of bringing the sections together. I don't have to give up my blackness. They don't have to give up their heritage as Latinos. They don't have to give up their identity in the LGBTQ community."
Williams, who was at the rally, noted he spoke with Johnson, who he said reassured him that he will address their issues.
"I've had many conversations with the new speaker before and after about issues that were very germane to me and to the House of Justice, and he has committed to me and many folks that he will address it and he is not going to try to embarrass anybody who ran and any of his colleagues, and so far, he's been earnest in that," he said. "I wanna thank him for it."