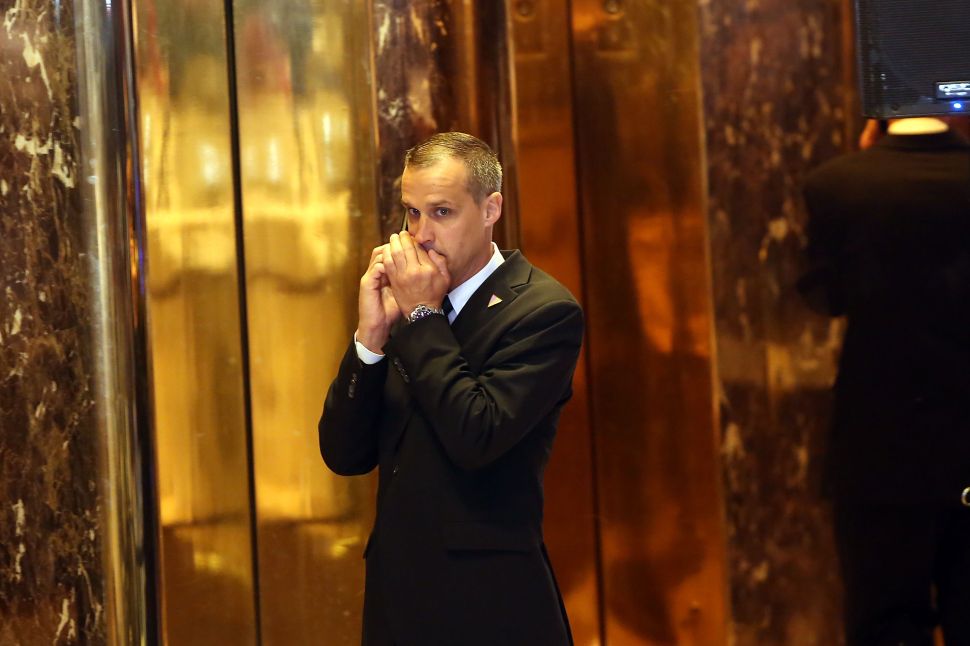 Donald Trump's former campaign manager Corey Lewandowski hired an attorney ahead of his testimony on Capitol Hill. The Daily Beast reports that Lewandowski recently retained Peter Chavkin of Mintz Levin as legal council amid the ongoing Russia investigation.
A prominent white collar attorney with offices in New York City and Washington, D.C., Chavkin's website states that he has represented three individuals connected to the Russia probe, along with Ruth Madoff and two prominent investors in last year's Fyre Festival fiasco.
Billed as an extravagant Bahamas getaway with top-tier artists, the Fyre Festival, instead, culminated in disaster relief tents, feral dogs and cheese sandwiches. The event's CEO Billy McFarland is currently fending off multiple lawsuits from investors, attendees and vendors over fraudulent claims. Battered by legal costs, McFarland is renting out his Manhattan apartment for music video shoots to pocket quick cash, according to a source who worked under him for three years.
Lewandowski speculates that he will testify before the House Intelligence Committee this week along with Steve Bannon and Hope Hicks.
"I have nothing to hide. I didn't collude or cooperate or coordinate with any Russian, Russian agency, Russian government or anybody else to try and impact this election," Lewandowski said during an interview on WABC's The Rita Cosby Show. "I'll be happy to come out and set the record straight about my lack of involvement with any type of foreign entity."