Daniel Craig and Rachel Weisz reportedly scooped up a Brooklyn brownstone. Click through to see the Cobble Hill home.
Kevin Winter/Getty Images
The five-story home was listed for sale by Martin Amis and Isabel Fonseca.
Corcoran
Craig and Weisz were previously living in Soho.
Corcoran
The home was renovated in 2011.
Corcoran
The top floors were damaged in a fire over a year ago.
Corcoran
It's in Cobble Hill.
Corcoran
It's 6,600 square feet.
Corcoran
An elevator services the parlor through fourth floor.
Corcoran
There are multiple outdoor spaces.
Corcoran
Daniel Craig and Rachel Weisz might be making the move to Brooklyn. More specifically, to a Cobble Hill brownstone.
Late last summer, the James Bond actor and the Academy Award-winner reportedly scooped up a townhouse listed by British novelist Martin Amis and his wife, writer Isabel Fonseca, per Page Six. The couple doled out $6.75 million for the house, which was a notable mark up from the $5.88 million price tag.
But the 6,600-square-foot home definitely didn't come move-in ready. On New Year's Eve in 2016, a fire broke out and caused serious damage to the top floors of the house. It received a "brand new roof and extensive repair," per the listing shared by Corcoran brokers James Cornell and Leslie Marshall, though a contractor was needed to "begin the finishing work."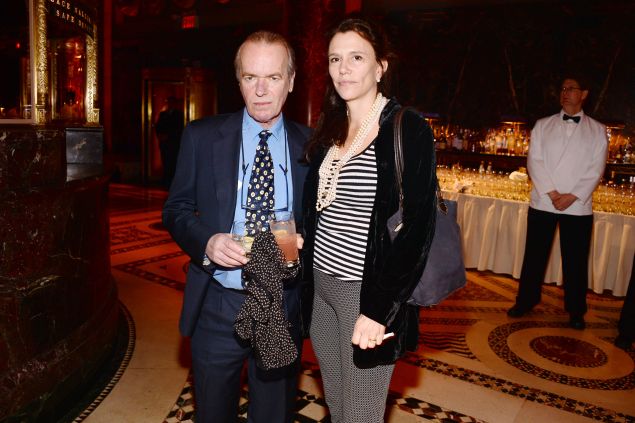 The five-story home was "offered as a clean, blank slate and ready for a purchaser to finish to their specifications."
The six-bedroom, 5.5-bathroom home did receive a total renovation in 2011, which included new windows, new heat and air conditioning systems, as well as an elevator that goes from the parlor to the fourth floor. The garden level is configured as a media-slash-family room, and the parlor and garden floors have direct access to the outside space.
The parlor floor has 14-foot ceilings and there are 12-foot ceilings on the upper levels. Custom millwork includes closets, bookcases, marble counters and kitchen cabinetry, as well as bathroom cabinets. There are Liebherr, Gaggenau and Viking appliances.
Amis and Fonseca bought the home for $2.5 million in 2010, and they're now apparently residing in another Brooklyn apartment. Craig and Wesiz, however, are new converts to the borough—they were living in a Soho penthouse prior to this purchase.