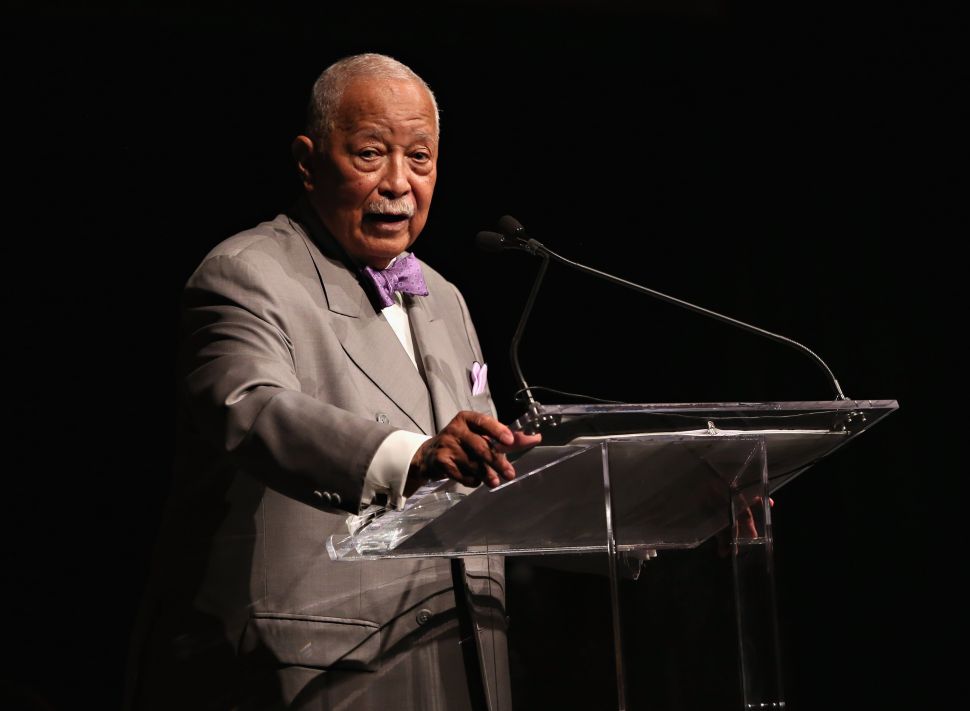 Former Mayor David Dinkins, New York City's first and only African-American mayor, said he might back Public Advocate Letitia James—the first African-American woman elected to a citywide position—if she decides to run for mayor in 2021.
James, who was first elected in 2013 and reelected last year, has not stated whether she is running. But she gave a lengthy speech at her inauguration earlier this month—held during the same ceremony as the inaugurations of Mayor Bill de Blasio and City Comptroller Scott Stringer, another rumored mayoral candidate.
In that speech, she touted her accomplishments, including a ban on employers asking job applicants about their salary history, going to court to protect special needs children being forced to sit on dangerously hot buses without air conditioning and creating the first city agency focused on veterans.
She also took jabs at de Blasio, saying  she wants public housing that is "free of dangerous lead"—she recently renewed calls for "leadership changes" at the New York City Housing Authority—more homes instead of shelters to address the city's homelessness crisis and ensuring affordable housing is "affordable for all." She has also critiqued the mayor on the Administration for Children's Services handling of child abuse and neglect cases.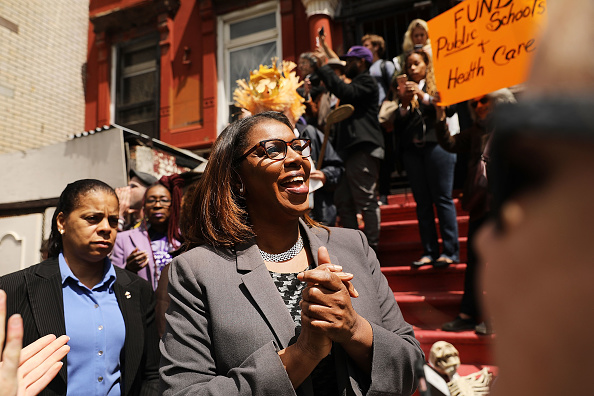 When asked whether the city will have another mayor of color or a female mayor, Dinkins said, "Hell yea, it'd be a woman."
"It would not shock me when the next mayor [is] not only a woman but a woman of color," he told Observer at City & State's "50 Over 50" gala on Monday night, where he received a lifetime achievement award. "But I am confident that in time, we'll have both. It may not be in the same person. It'd be a woman, then the next time, it'd be a person of color. That's the nature of our city."
Still, he said he would "have to wait and see who the candidates are."
When Observer pointed to James, Stringer, Bronx Borough President Rubén Díaz Jr. and Brooklyn Borough President Eric Adams as rumored mayoral candidates (Adams already said he is running), Dinkins' mind jumped to James.
"Letitia happens to be a particularly good friend," he continued. "I'd be delighted were she able to succeed. But I don't have anything against the others."
When asked if he would back James if she decided to run, he expressed openness to her candidacy.
"Maybe, depending on who the other candidates are," he said.
He would not elaborate on who those candidates are or a scenario in which he would not endorse James.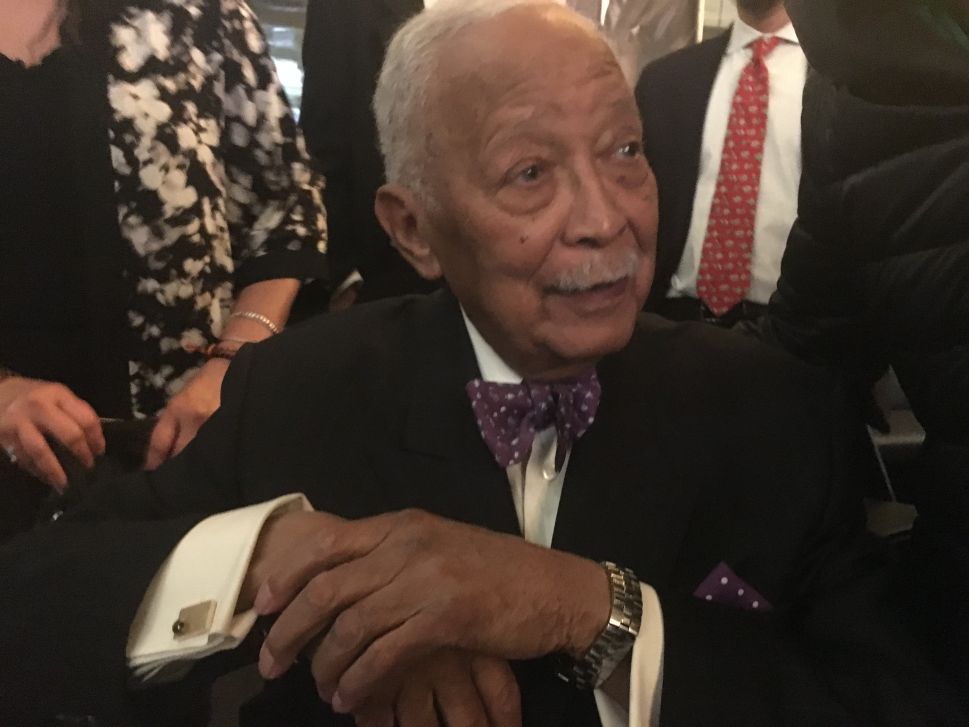 During his tenure as mayor, Dinkins—who held the post from 1990 to 1993 and is now a professor at Columbia University—started the city's minority- and women-owned business enterprise program.
The former mayor also weighed in on the role of gender and race in last year's speaker's race.
Corey Johnson is the first HIV positive speaker, the first openly male LGBT speaker and the first speaker who is not a person of color since Christine Quinn led the Council from 2006 to 2013.
Dinkins said the city has made strides, recalling that he was the first black mayor of the city—an achievement of which he said he "will always be very proud"—and that Quinn was the first female and the first openly LGBT speaker.
He said he wants more diversity in government but maintained Johnson is "magnificent," noting he is gay and HIV positive.
"That wasn't the issue," he said. "It wasn't a question of him as opposed to somebody who is black or a woman. You mustn't look at it that way."