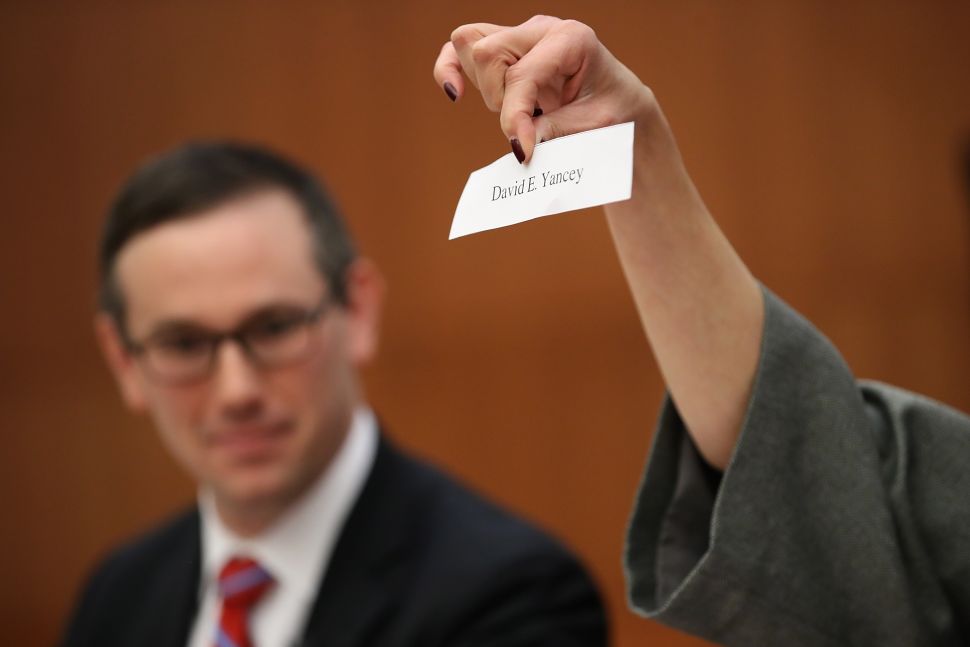 Republican candidate David Yancey was reelected to Virginia's House of Delegates on Thursday after his name was drawn from a commemorative stone bowl, cementing a narrow Republican voting majority of 51-49. But the local election that never ends may face further obstruction.
After Yancey won last November's House of Delegates race in Virginia's 94th District by just 10 votes, a recount handed the election to his challenger, Democratic candidate Shelly Simonds. The following day, a three-judge recount court declared a ballot ineligible, tying the race and forcing a lottery drawing. James Alcorn, chair of Virginia's elections board, announced that each candidate's name would be placed inside a black film canister and drawn randomly from a bowl to determine the winner.
"This race could not have been any closer and when I return to the House of Delegates I want all residents of Newport News to know I am ready to serve as their Delegate and look forward to hearing how I can improve the lives of all," Yancey said in a statement issued by the House Republican Caucus after the drawing.
"Shelly Simonds ran a great campaign and I thank her for her service on the Newport News School Board. I look forward to her continued involvement in issues that matter to the people of the 94th. The election is behind us, the outcome is clear, and my responsibility now is to begin the work I was re-elected to do."
Although Yancey was optimistic about what his randomly chosen name signaled for democracy, his rival called the results "a sad conclusion," adding that "all options are still on the table" in regards to another recount. Simonds still has not officially conceded the race, meaning that Democrats could contest the election results.