Ben Platt now owns an apartment on the Upper West Side. Click through to see his new digs.
Theo Wargo/Getty Images for Tony Awards Productions
Here's what the apartment looked like when it was offered as a rental in 2015.
StreetEasy
The kitchen has stainless steel appliances.
StreetEasy
It's on the 12th floor.
StreetEasy
He paid $2.1 million for the condo.
StreetEasy
It's composed of two bedrooms.
StreetEasy
The marble master bathroom.
StreetEasy
Ben Platt ended 2017 on a very high note. The 24-year-old actor spent the majority of the year starring in the title role of Dear Evan Hansen on Broadway—he won the Tony Award for Best Leading Actor in a Musical for his performance. Platt ended his run in the acclaimed show in November, the very same month it appears he also became a home owner, of his very own Upper West Side apartment.
The $2.1 million sale was an off-market deal, so unfortunately there aren't quite as many details about the two-bedroom, 2.5-bathroom condo as one might hope. The actor used The Ben Platt Giving Trust to complete the transaction, but it also appears the sale was kept in the family—his four siblings (or rather, trusts linked to each) seem to be the sellers of the 1,437-square-foot apartment.
It's not entirely clear when the Platt family acquired ownership of the corner unit at the Grand Millennium, but it is evident that Platt is now the sole owner of the space.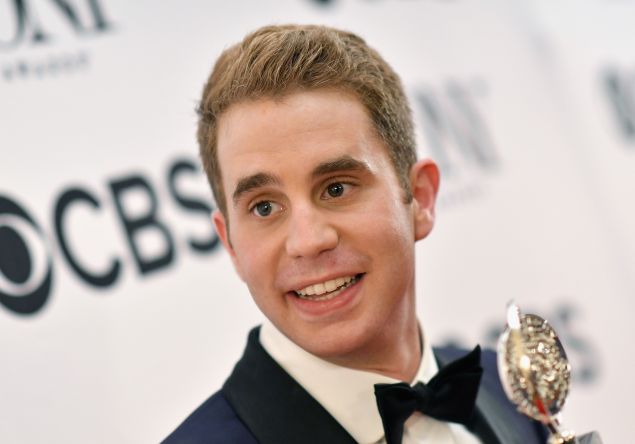 The 12th-floor unit is composed of a living room with wall-to-wall windows and views of Broadway, according to a rental listing from 2015, which the apartment was offered for $9,250 a month. There are crown moldings and herringbone floors throughout, and the kitchen has stainless steel appliances. A separate dining room is equipped with built-ins.
The master suite contains a marble bathroom complete with a separate bathtub and stall shower.
Platt, who previously appeared in Pitch Perfect and Pitch Perfect 2, won't be spotted in the third installment of the film series, but he is working on something else—he signed a deal with Atlantic Records to record his debut album.