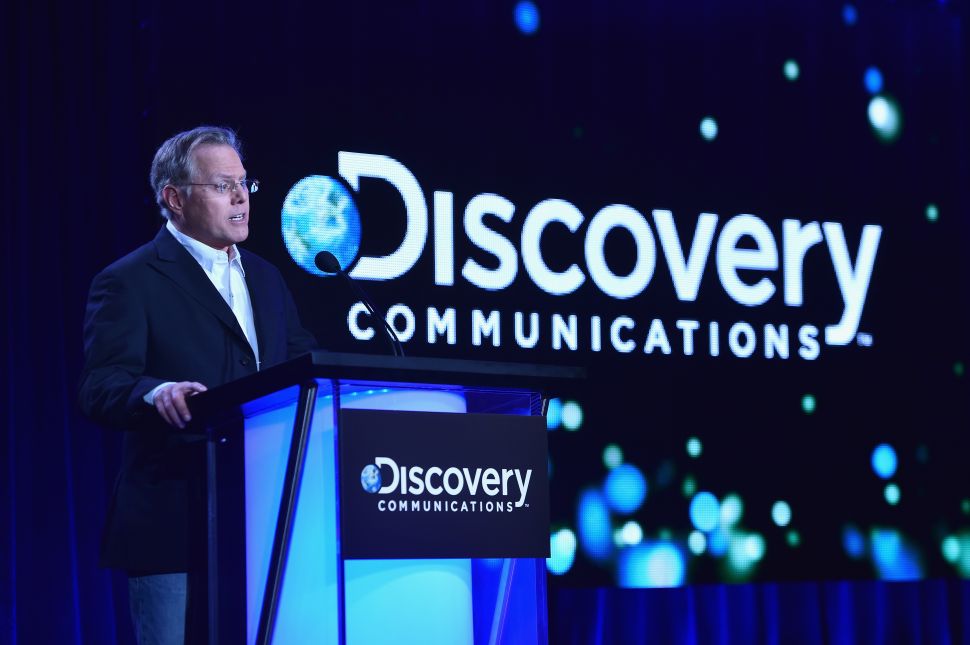 Discovery Communications, the owner of Discovery Channel, is moving its global headquarters from Silver Spring, Maryland, to New York City, CEO David Zaslav announced in an internal memo on Tuesday. WTOP first reported the announcement.
"We have made the decision to move our global headquarters to New York City. We have therefore made the difficult decision to reduce our footprint in Maryland over time, with the ultimate closure and sale of our One Discovery Place headquarters building in Silver Spring expected in 2019," Zaslav wrote in the email.
The specific location for the New York City headquarters is still under planning, but the move is expected to be completed in the second half of 2019.
The relocation is partly due to Discovery's $12 billion acquisition of Scripps Networks Interactive, the owner of HGTV, Food Network and the Travel Channel. The deal was announced in July 2017 and is expected to close in mid-2018. Upon completion, Discovery will build an operations headquarters at Scripps' current campus in Knoxville, Tennessee.
That's actually where most of the Silver Spring staff will be transferring.
Isiah Leggett, county executive of Montgomery County, where Silver Spring resides, told Observer that the county had made a "substantial" offer to Discovery in an attempt to keep it from moving operations to Knoxville.
"The offer was probably the largest in the county's history," he said. "But in the end, it wasn't really about the dollar amount, it's a larger change in the entertainment industry."
Discovery plays a critical role in the local economy in Maryland. The company employs about 1,300 full-time workers in Silver Spring, the majority in the television unit. Discovery also recruits interns regularly from nearby schools like the University of Maryland and Johns Hopkins University.
It's unclear how many of the 1,300 employees will relocate to Knoxville. Discovery hasn't responded to an information request by Observer.
"The media industry is rapidly evolving, increasingly global, more consumer-focused and more multi-platform, and Discovery must evolve with it," Zaslav said in a statement.
"The decision to move our global headquarters from its founding home is one we do not make lightly," he added. 
"I was disappointed to hear of the corporate decision by Discovery Communications to move its headquarters from downtown Silver Spring," Leggett told WTOP.
Discovery will maintain two locations in the Greater Washington, D.C. area: its government relations unit in Maryland and a technology facility in northern Virginia.
Discovery is scheduled to report its 2017 financial performance on February 27.
SaveSave