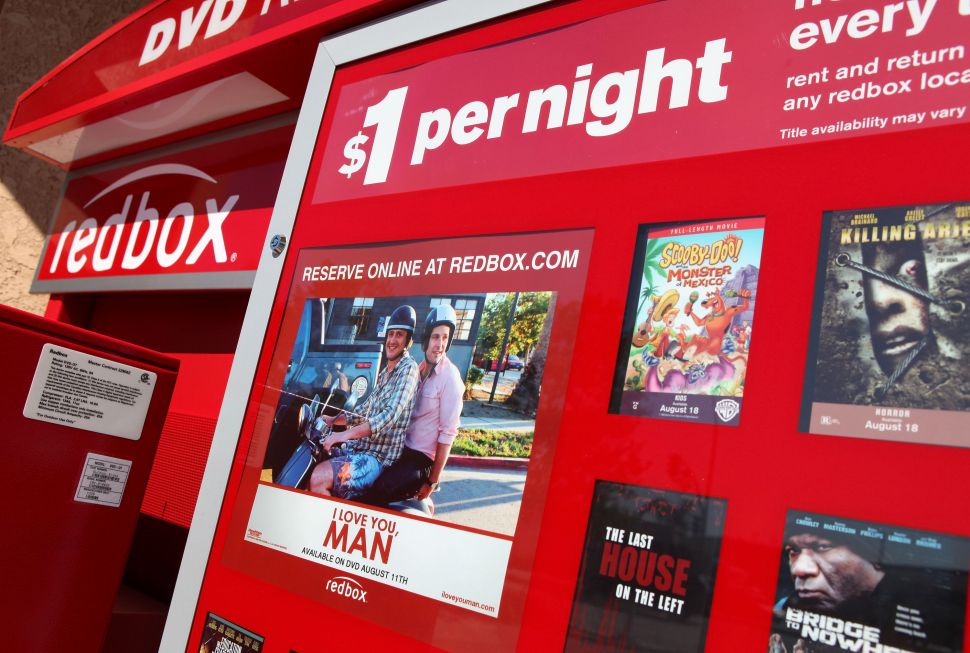 Let's get ready to rumble.
RedBox and Disney are going at it in the courtrooms as the Mouse House attempts to thwart the former's attempts from selling download codes. Specifically, the house that Mickey built is concerned with all of  the revenue it's not seeing from Beauty and the Beast and Star Wars: The Force Awakens. In response, RedBox has claimed that Disney's copyright lawsuit is an unjustified attempt to stifle legitimate competition.
Who's right and who's going home with a mountain of losing legal fees? Let's find out.
Back in December, Disney filed a lawsuit against RedBox and sought an injunction to prevent the DVD rental company from selling download codes to its films. That means no Moana or Coco for the kids from RedBox's streaming download arm.
The two companies do not currently have a distribution deal in place, but RedBox does sport more than 42,000 kiosks across 34,000 locations, so quite a few customers can get their hands on Disney flicks these days. RedBox purchases DVD and Blu-ray combo packs, which include download codes, and then sells those separately. They have distribution deals with Fox, Warner Bros. and Universal Pictures.
Disney views this as the ultimate no-no, especially with its own streaming platform coming in 2019, and some combo packs do include legal language that prohibits the sale of download codes. With such high prices for digital downloads on other platforms (looking at you, iTunes), RedBox has become a popular destination for movie access through this method.
RedBox doesn't see anything wrong with its business practices and argues that the download codes are no different than the physical DVDs, which RedBox are legally allowed to distribute as a video rental service.
While Disney has requested an injunction against the service, RedBox has argued the "first sale doctrine," which maintains that copyright owners have no right to bar purchasers from re-selling copies of the work, enables them to continue.
Redbox Disney by gmaddaus on Scribd
[protected-iframe id="9e53c60de41a476d73d1edc7a3b1ae8d-35584880-125099115″ info="https://www.scribd.com/embeds/369382279/content?start_page=1&view_mode=scroll&access_key=key-pF99xP2Z1z1oQToRAmr6&show_recommendations=true" width="100%" height="600″ frameborder="0″ class="scribd_iframe_embed" scrolling="no"]
But does federal copyright law cover the "reproduction" in this instance, if RedBox's maneuvers even fit that bill? That's the hundreds of millions of dollars question.
Unfortunately, neither Disney nor attorneys for RedBox responded to Observer's request for comment. But take a peek at the suit, and RedBox attorney Michael A. Geibelson does provide some context.
"Plaintiffs seek to stifle competition to more smoothly launch Disney's own digital content streaming service, maximize the price other services like iTunes and Amazon (and their customers) pay for Disney movies, and secure a greater market share for Hulu—the viewing service Disney will control as part of its $52 billion acquisition of 21st Century Fox," Geilbelson said. "These anti-consumer and anti-competitive ends do not support a preliminary injunction, and neither do the plaintiffs' evidence or applicable law."
RedBox claims it has already slapped down $700,000 for its digital download branch, and it's clear that they're not too keen on potentially losing that investment.
Disney, whose acquisition of 21st Century Fox will change the streaming wars forever, is not the only company trying to block this type of competition. Netflix, which may or may not be purchased by Apple, and Amazon are also said to be trying to prohibit such practices.