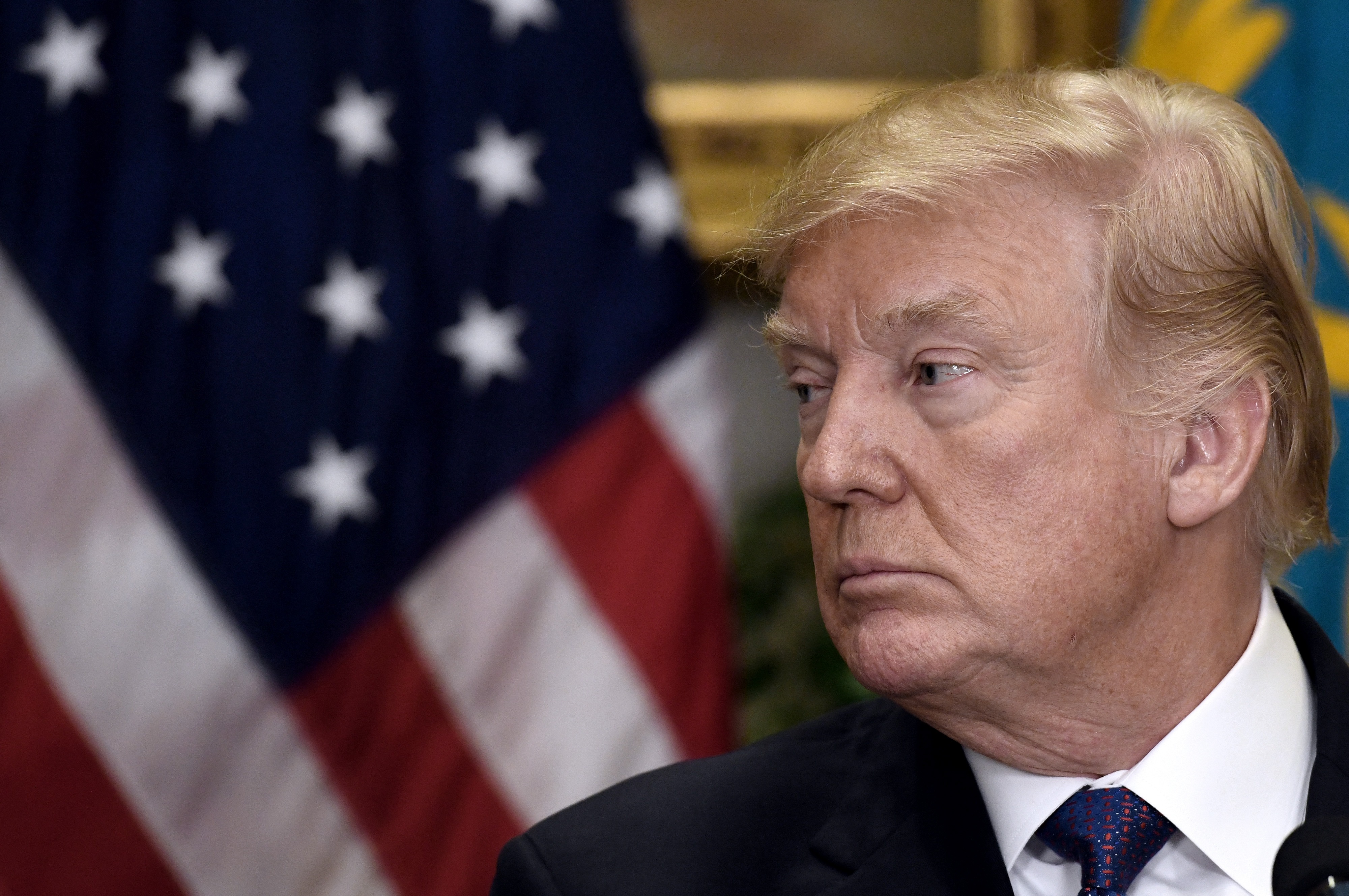 Nigeria and South Africa joined a litany of African nations on Tuesday to formally protest President Donald Trump's profane comments last week regarding immigration.
The two nations are among the continent's three biggest economies and account for almost half of sub-Saharan Africa's GDP, increasing the impact of their protests considering Africa is the world's fastest growing continent. It's also where the U.S. is losing to China in industry, business and diplomacy.
On Tuesday, Cecile Shea, a nonresident senior fellow on security and diplomacy at the Chicago Council on Global Affairs and the president of Wakaru Communications, told Observer there was only one big winner in the scandal.
"The biggest winner from the president's comments is China," Shea said. "For the last decade, China has worked to supplant U.S. military, economic, and cultural influence in Africa. The president's comments will encourage African governments to turn toward China. Furthermore, the U.S. War on Terror relies on access to bases and air routes throughout Africa. The question now is whether those assets will continue to be available to us. Finally, we need Africa's best and brightest—its doctors, scientists and entrepreneurs—to study in and immigrate to the United States. Thanks to the president's comments, we are likely to see these outstanding individuals choosing to go to the United Kingdom, France, or yes, even Norway now instead of coming to the United States."'
Last Thursday in a meeting with Washington lawmakers regarding a discussion about protections for immigrants, Trump referred to Haiti, El Salvador and African nations as "shithole countries." Given that Africa is a continent of 54 nations—many of which that are emerging economies eager to do business with the West on their vast resources, like oil—the insult struck a nerve.
Several African heads of state have lodged their complaints, including Ghana, Senegal, Namibia, Botswana and the pan-African diplomatic body, the African Union—a major U.S. ally in the War on Terror. On Friday, Botswana issued a press release asking the U.N. "to clarify if Botswana is regarded as a 'shithole country.'" On Saturday, Ghanaian President Nana Akufo-Addo said in a tweet, "We are certainly not a 'shithole country.' We will not accept such insults, even from a leader of a friendly country, no matter how powerful."
By Sunday Trump was feeling the heat, telling reporters at a press conference, "I'm not a racist. I'm the least racist person you will ever interview."
But offending foreign cultures is always a no-no in diplomatic circles and foreign service officers in the U.S. State Department were instructed not to deny the president's remarks.
South Africa's deputy president, Cyril Ramaphosa, called the statement "really, really derogatory" and "hugely offensive," adding, "It demonstrates precisely the type of leader he is."
Rupert Colville, a spokesman for the UN High Commissioner for Human Rights, called the comments "shameful."
What does this cavalcade of backlash mean for future relations with African leaders? That seems obvious, at least in the near term, but it's backlash here at home the president needs to be most concerned about, as the castigations both here and abroad mount against him.
U.S. House Rep. Frederica Wilson, a fourth-term Congresswoman representing parts of Miami-Dade and Broward counties in Florida, issued a statement on Sunday saying she would boycott Trump's State of the Union address on Jan. 30, joining several others to do the same, citing "all the racism in the White House."
Sen. Cory Booker, a Democrat from New Jersey, said on Tuesday that Trump's comments about African countries "cast a shadow over the millions of Americans who are from those communities."
In Philadelphia on Tuesday, representatives of African and Caribbean organizations said they were "insulted," "appalled" and "disgusted."
The story was having an effect on the White House by midday Tuesday. Said Trump on immigrants, "I want them to come in from everywhere."
We'll see.