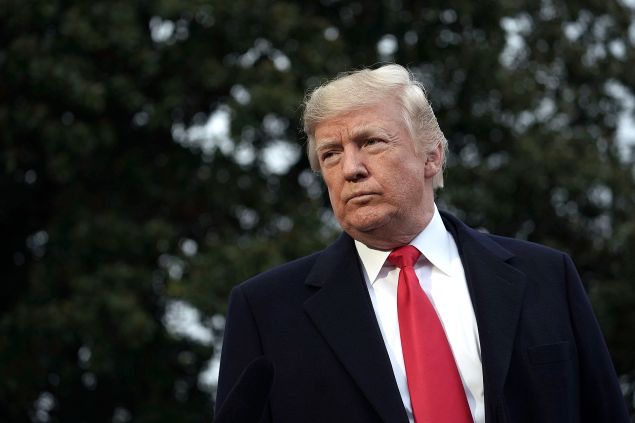 President Donald Trump has appointed Geoffrey Berman, former Mayor Rudy Giuliani's law partner, as interim U.S. Attorney for the Southern District of New York after firing Preet Bharara in March.
U.S. Attorney Attorney General Jeff Sessions announced the appointment of Berman and 16 other current and former federal prosecutors as U.S. Attorneys on an interim basis on Wednesday afternoon. The New York Post first reported Berman's appointment.
In a number of U.S. Attorney's offices throughout the country, First Assistant U.S. Attorneys are currently serving as acting U.S. Attorneys under the Vacancies Reform Act, according to the U.S. Department of Justice. But on Thursday, some of those acting U.S. Attorneys will have served the maximum amount of time allowed under the act. Sessions is filling the vacancies with the new appointments.
"Each has excellent prosecution skills and the temperament necessary to succeed in this critical role—and they have already proven that with a number of accomplishments on behalf of the American people," Sessions said in a statement. "I want to thank them for stepping up to take this difficult but noble job.
The Southern District of New York covers the Bronx, New York (Manhattan), Westchester, Rockland, Putnam, Orange, Duchess and Sullivan counties. Joon Kim had been serving as acting U.S. Attorney since Bharara's firing.
Berman, who is a shareholder in the New York and New Jersey offices of Greenberg Traurig, has more than 30 years of legal experience in both the government and private sectors, according to Greenberg Traurig's official website. He specializes in commercial litigation and criminal and regulatory investigations and has handled 24 trials.
From 1990 to 1994, he was an Assistant U.S. Attorney in the Southern District of New York. And he was an Associate Counsel in the Office of Independent Counsel Iran-Contra from 1987 to 1990 where he successfully prosecuted a former CIA employee for tax fraud.
Giuliani, a prominent Trump supporter, is a shareholder at Greenberg Taurig. He serves as chairman of the firm's Cybersecurity, Privacy and Crisis Management Practice and as a senior advisor to Greenberg Traurig's executive chairman.
Sessions also appointed Richard Donoghue, a senior vice president for CA Technologies, as interim U.S. Attorney for the Eastern District of New York. The district's jurisdiction is comprised of the Kings (Brooklyn), Queens, Richmond (Staten Island), Nassau, Suffolk and—concurrently with the Southern District—the waters within the New York and Bronx counties.
Donoghue served as chief of the Eastern District of New York's criminal division from 2000 to 2011.
And Grant Jaquith, acting U.S. Attorney for the Northern District of New York, was named as interim U.S. Attorney for that district. The district's offices are in Syracuse, Albany, Binghamton and Plattsburgh.
In the aftermath of his axing by Trump, Bharara—who became U.S. Attorney in 2009—has emerged as a vocal opponent of the Trump administration, frequently critiquing him on Twitter. He has since become a distinguished scholar in residence at New York University Law School.