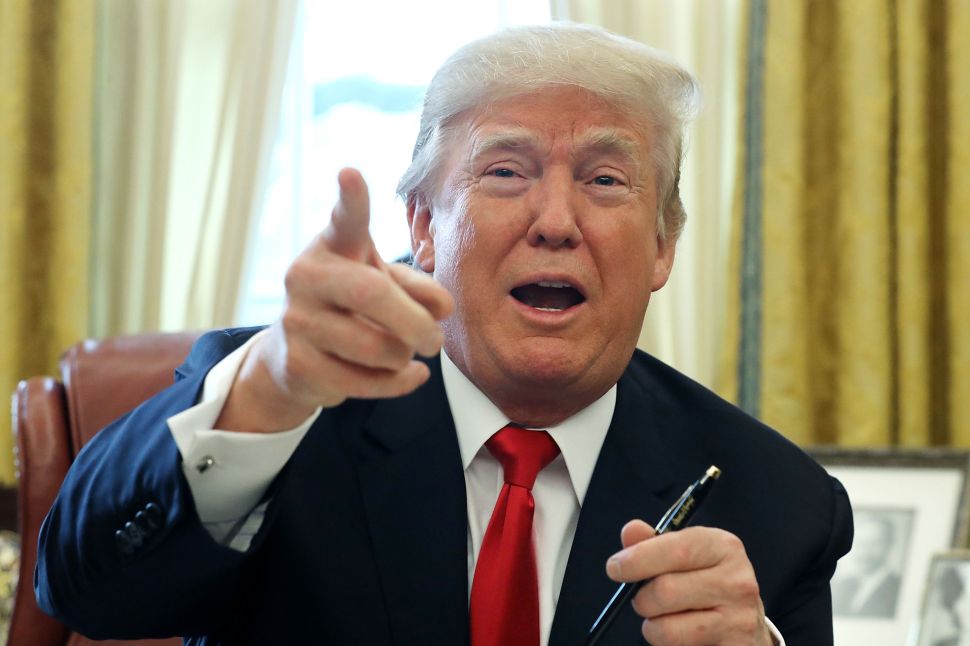 In a recent screening of The Post at Jacob Burns Film Center in New York, director Steven Spielberg explained why he rushed to complete the film in just seven months so that it could arrive in theaters as soon as possible.
"Some would have us believe that there is no difference between beliefs and facts," Spielberg said. "We wanted to make a story where basically facts are the foundation of all truth and we wanted to tell the truth."
Though he didn't name names in that particular statement, Spielberg has said previously that he was inspired to make The Post in part by President Donald Trump's repeated denouncements of the media. Voicing a similar opinion, co-star Tom Hanks said that he would not screen The Post at the White House if Donald Trump asked. Fellow co-star Meryl Streep has also been an outspoken critic of the president. We're guessing none of them will be dropping by 1600 Pennsylvania Ave. anytime soon.
THR reports that Trump's White House has requested, and been granted, an advanced screening of the 20th Century Fox political drama. This is nothing new as the Oval Office has long been gifted with films before their official release dates. Per the outlet, the current administration is said to have been "fed a steady diet of new releases," though it is unknown if Trump will be watching the film himself. The White House has been approved access for a D.C. screening and one at Camp David, where Trump will host a summit with GOP lawmakers this weekend.
In December, Hanks explained why he wouldn't screen the film at the White House:
"I don't think I would. Because I think that at some point — look, I didn't think things were going to be this way last November. I would not have been able to imagine that we would be living in a country where neo-Nazis are doing torchlight parades in Charlottesville [Va.] and jokes about Pocahontas are being made in front of the Navajo code talkers. And individually we have to decide when we take to the ramparts. You don't take to the ramparts necessarily right away, but you do have to start weighing things. You may think: 'You know what? I think now is the time.' This is the moment where, in some ways, our personal choices are going to have to reflect our opinions. We have to start voting, actually, before the election. So, I would probably vote not to go."
The Post has been nominated for six Golden Globes ahead of Sunday's awards show and has received near glowing reviews across the board. It's also cleaned up at the box office in a limited release with $2 million so far and the highest per-screen average of the year-end holidays at $83,000 to $85,000, according to THR. It is expected to be a major contender at this year's Academy Awards.
Strangely enough, the film caps off what was a great year for Fox in terms of critically acclaimed blockbusters (Logan, War for the Planet of the Apes) and Oscar bait movies (The Shape of Water, Battle of the Sexes). It begs the question why the Murdochs were so keen on getting rid of 21st Century Fox's motion picture divisions.