For the last 12 years A$AP Mob members have been busy making a name for themselves in the hip-hop scene, landing on the charts with hits like "Hella Hoes," "Fuckin' Problems" and "Plain Jane." But after announcing a collaboration with Hennessy this month, it's clear that member A$AP Ferg isn't just making his mark in the music world; he's ready to dip his toes in art and mixology.
Hennessy has been a favorite drink of hip-hop stars for quite some time, with mentions of the top cognac brand appearing in dozens of songs. A$AP Ferg is taking his Hennessy affiliation to the next level, by pairing up with the iconic brand to release a new track, "Family," alongside a signature cocktail.
Starting January 17, Cocktail Courier will bring the Hennessy Uptown Inspired by A$AP Ferg Cocktail Kit to your doorstep, allowing anyone to drink like Ferg. Each kit includes a 375ml bottle of Hennessy V.S.O.P Privilege and everything needed to mix the Hennessy Uptown at home.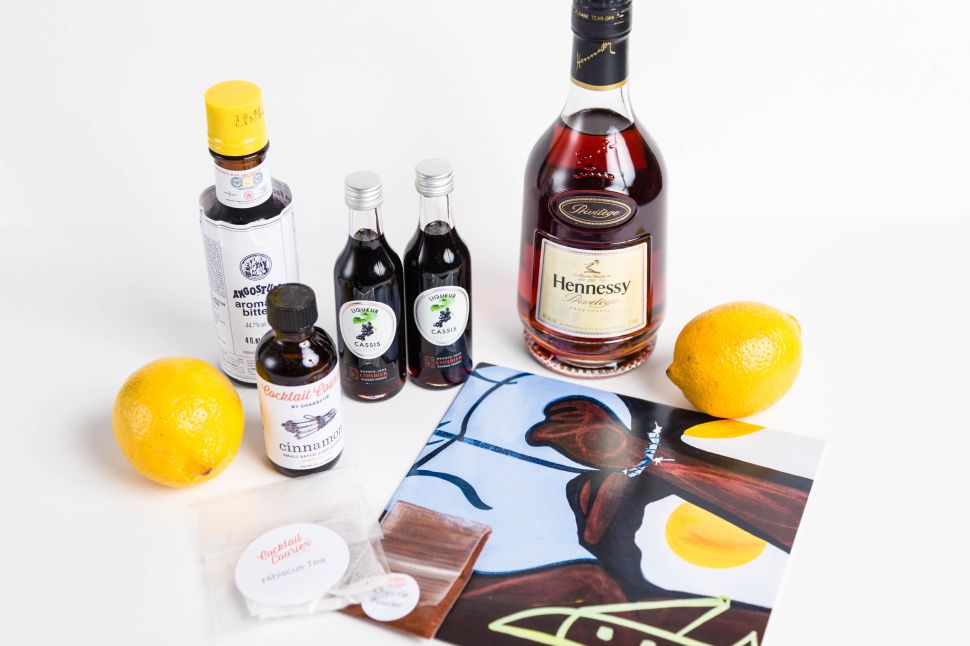 While making the cocktail isn't too complicated—with elements like hibiscus tea, cinnamon syrup, créme de cassis (a liqueur made from blackcurrants) and chipotle powder—the flavor profile certainly is. The Hennessy Uptown tricks you into thinking you're enjoying your drink from the floor of New York's swankiest bar.
If drinking like a hip-hop star from the comfort of your home isn't tempting enough, the first 100 orders of the cocktail kit will also contain a limited edition vinyl of A$AP Ferg's track "Family," which features original album art painted by the rapper himself. "My painting style is…abstract. I don't want to paint the world how everybody sees it," Ferg explained in a video released by Hennessy with the launch of the collaboration.
"Why conform? Transform," says Ferg about his process. We'll drink to that!