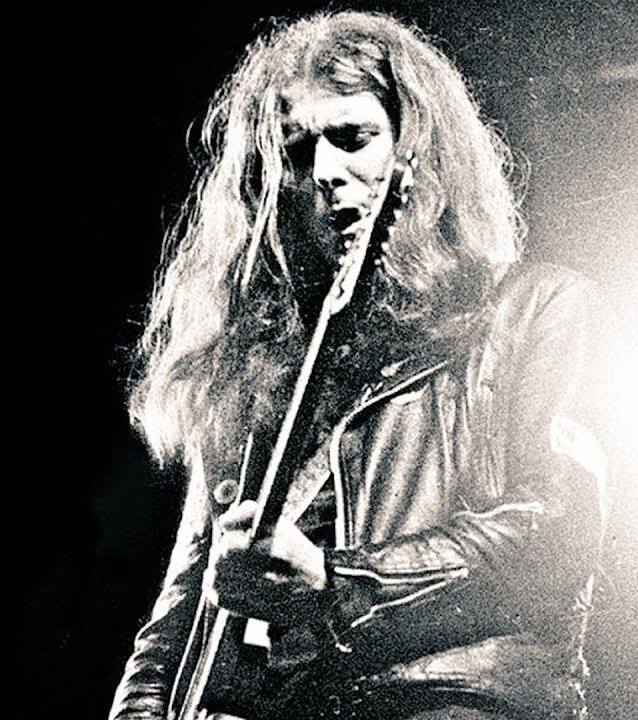 Motorhead guitarist "Fast" Eddie Clarke passed away Wednesday. He was 67.
According to the band's official Facebook page, he died at the hospital from pneumonia.
Clarke rose to fame as the lead guitarist during Motorhead's prime, from 1976 to 1982. He was the last living member of the band from that stretch. In recent years, Phil "Philthy Animal" Taylor succumbed to liver failure and Ian "Lemmy" Kilmister died from complications arising from prostate cancer, congestive heart failure and cardiac arrhythmia.
Clarke ultimately left the band in 1982 but recorded a whopping six albums during his time with them. That included 1981's acclaimed live album No Sleep 'til Hammersmith. Following his exit from Motorhead, he formed the band Fastway alongside former UFO bassist Peter Way.
"Just heard the sad news that Fast Eddie Clarke has passed away. He will be remembered for his iconic riffs and was a true rock and roller, RIP Eddie," former Motorhead bandmember Phil Campbell said.
"This is terrible news, the last of the three amigos. I saw Eddie not too long ago and he was in great shape, so this is a complete shock. I was looking forward to seeing him in the UK this summer," fellow Motorhead veteran Mikey Dee said. "Now Lem and Philthy can jam with Eddie again, and if you listen carefully, I'm sure you'll hear them, so watch out!"
[protected-iframe id="dccd5820655ea932b6ed8c00b12cbd90-35584880-125099115″ info="https://www.facebook.com/plugins/post.php?href=https%3A%2F%2Fwww.facebook.com%2FOfficialMotorhead%2Fposts%2F1796112430421057&width=500″ width="500″ height="737″ frameborder="0″ style="border: none; overflow: hidden;" scrolling="no"]