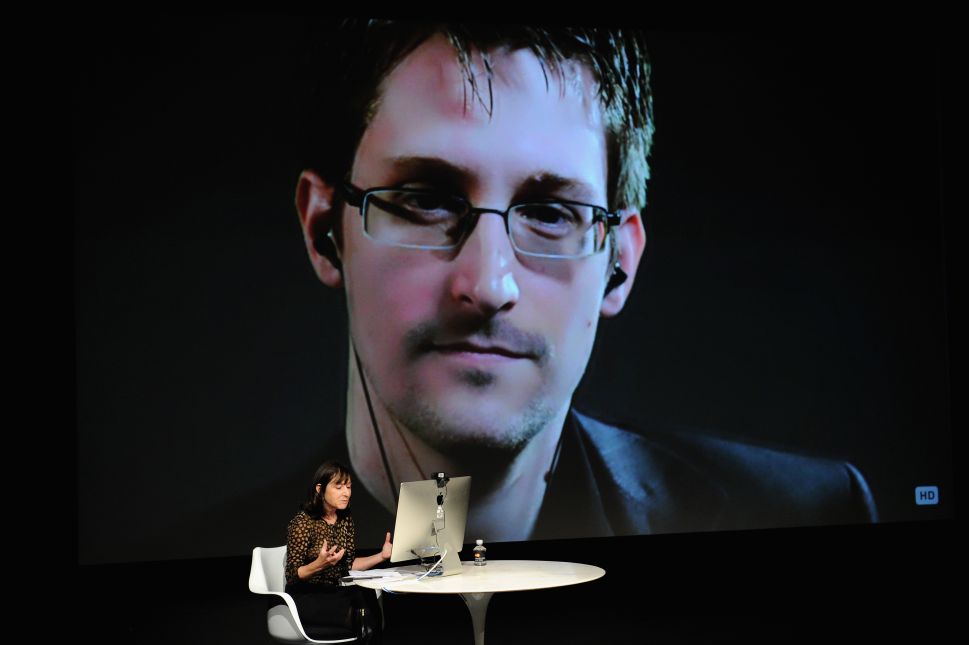 Republican lawmakers are demanding the release of a four-page memo currently circulating Congress. The document describes alleged security malpractice by the United States government and comes before President Donald Trump's final signature on a bill set to reauthorize surveillance techniques.
Joining the GOP leaders is an unlikely ally—whistleblower Edward Snowden.
"Officials confirm there's a secret report showing abuses of spy law Congress voted to reauthorize this week," wrote Snowden over Twitter. "These abuses must be made public, and [Donald Trump] should send the bill back with a veto."
The document's existence was first reported on Thursday. Republican Congressmen Jim Jordan (R-Ohio), Mark Meadows (R-N.C.), Matt Gaetz (R-Fla.) and Scott Perry (R-Pa.) all warned about revelations inside the memo that could have damaging ramifications for the Justice Department and the FBI.
"You think about, 'is this happening in America or is this the KGB?' That's how alarming it is," Perry told Fox News.
"It's troubling. It is shocking," added Meadows. "Part of me wishes that I didn't read it because I don't want to believe that those kinds of things could be happening in this country that I call home and love so much."
But as Republicans draw further attention to the memo, Snowden was careful to note that GOP resistance should be approached with caution. Republican rhetoric against the FBI could be a political tactic to discredit Special Counsel Robert Mueller's investigation into the Trump administration.
"If [Trump] doesn't veto 702 and send it back to Congress for reform, this is nothing but politics," said Snowden in a follow-up tweet.
"If true, the citizens must see the proof. If false, it establishes [the GOP] has no credibility. Either outcome benefits the public."
Having passed both the House and Senate, the surveillance bill reauthorizes six years of Section 702 of the Foreign Intelligence Surveillance Act—a provision allowing intelligence officials to monitor communications of non-citizens outside the U.S.
The president is expected to approve the legislation next week.