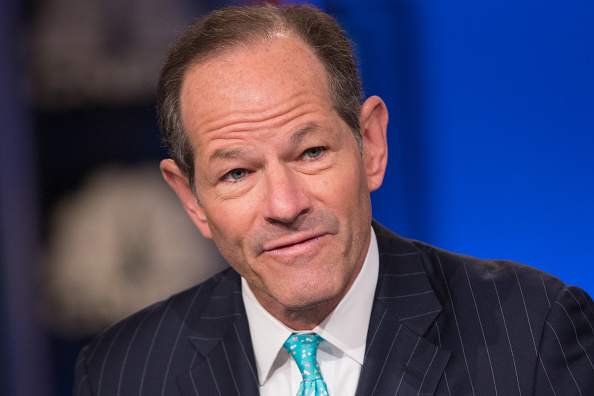 A Manhattan Supreme Court judge says a former Russian escort, who has accused disgraced former Gov. Eliot Spitzer of threatening to kill her, can now speak about their relationship, according to a report.
On Thursday, the judge issued an order stating that Svetlana Travis Zakharova, 27, no longer has to comply with a February 2017 decision by another judge prohibiting her from discussing her relationship with Spitzer as she was being prosecuted for extorting $400,000 from him, the New York Post reported.
The judge also said the Police Department has 30 days to give Zakharova her cell phone and iPad back. The NYPD did not immediately respond to a request for comment on Friday.
"Spitzer was paying young girls to insert sex toys into his anal cavity and walk him around the floor on all fours with a leash is conduct that he made a conscious choice to engage in," Joseph Murray, Zakharova's attorney, said, according to the Post.
In October, she received a misdemeanor plea deal for attempted petty larceny in connection with charges she swindled another man out of rent money in June 2014. But she did not admit to defrauding Spitzer as part of that plea deal.
Since that time, she released recordings in which she alleges Spitzer issued threats to kill her, the Post reported.