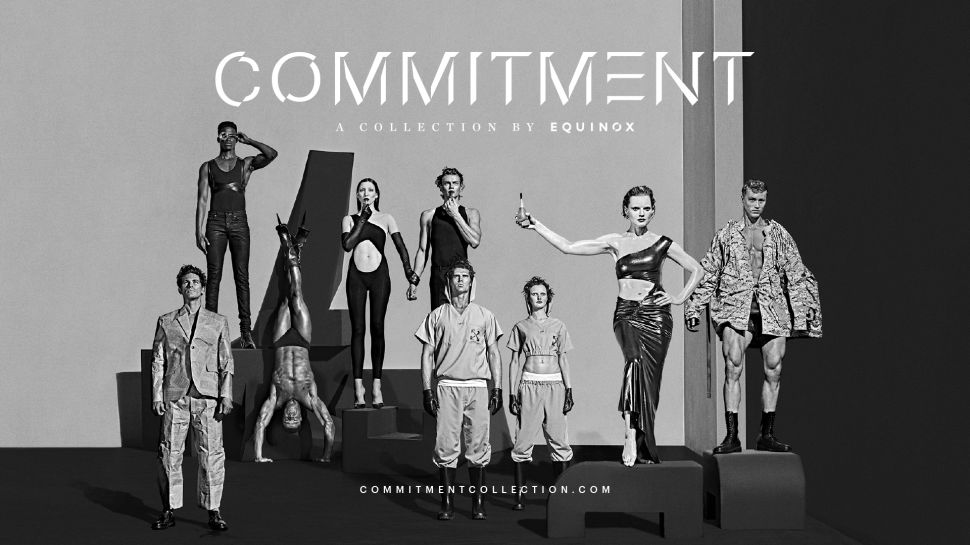 In today's rapidly-moving world, achieving one's fitness goals amidst meetings, parenthood, and overflowing schedules seems insurmountable; unless, as first proposed by Equinox, wellness becomes a commitment just as integral to self-actualization as the rest of your day-to-day priorities.
Now, Equinox brings the concept to the next level—tapping renowned fashion photographer Steven Klein to shoot with Commitment, A Collection by Equinox, a series of seven one-of-a-kind goods that redefine luxury, conceived by the brightest minds across fashion, art, and architecture to question the status quo of what it means to live life to its utmost potential. There's a catch, however: nothing is for sale. Observer spoke to Equinox Executive Creative Director Elizabeth Nolan to uncover the artistic process and social efficacy driving the collection.
The idea behind Commitment, A Collection by Equinox began with a deep knowledge of consumers' desire to commit to experiences, then translating that concept into works of art. "Knowing the moment we are at in the world in general and the mood of the time that we're in," Nolan told Observer, "we felt very strongly that the brands that are really capturing the imagination and resonating are the ones telling great stories." To tell the right story, Nolan and her team began with one of Equinox's guiding principles: commitment is the new luxury. "It was a way of taking that insight and really something that we are already founding upon in a very honest and real way, and leveraging that into a campaign idea," she explained.
"As we know, people's spending and buying behaviors are changing radically. What people are choosing to invest their energy and time in is experiences rather than necessarily things," Nolan said. "What's great about equinox is that we're actually one of the original experience brands." To successfully mold experience into art, Equinox enlisted a team of the most disruptive, thought-provoking creatives in the industry including Off-White's Virgil Abloh, Helmut Lang's Shayne Oliver, Y/Project's Glenn Martens, Adam Selman, and Eckhaus Latta to create original luxury items that embody commitment and honor modern-day heroes that exercise commitment in its highest form. "All of our partners are pushing boundaries and doing things a little bit differently, which is how we like to behave as well," Nolan explained.
Brought to life across print and digital mediums, esteemed celebrity stylist Mel Ottenburg, the prodigy behind Rihanna's evolutionary style, Equinox commissioned seven genre-bending works of art that will be displayed throughout Equinox clubs in New York City, LA, and Boston before being auctioned off to benefit the social causes that provide the inspiration behind each piece—including Equinox's frequent nonprofit partners, Memorial Sloan Kettering Cancer Center and The Heroes Project.
To Equinox, Ottenburg was the obvious choice to style the campaign. Having worked with him before, his creative vision constantly exceeded their expectations in helping propel the brand forward. "We really felt like he defines the DNA of the Equinox brand," Nolan told Observer. "Mel was able to leverage his incredible network and relationships within the industry to make sure that the partner for each product felt right."
Each creation exists as a unique, fundamental component to the redefinition of commitment —provocative concepts intended to spur a broader cultural movement: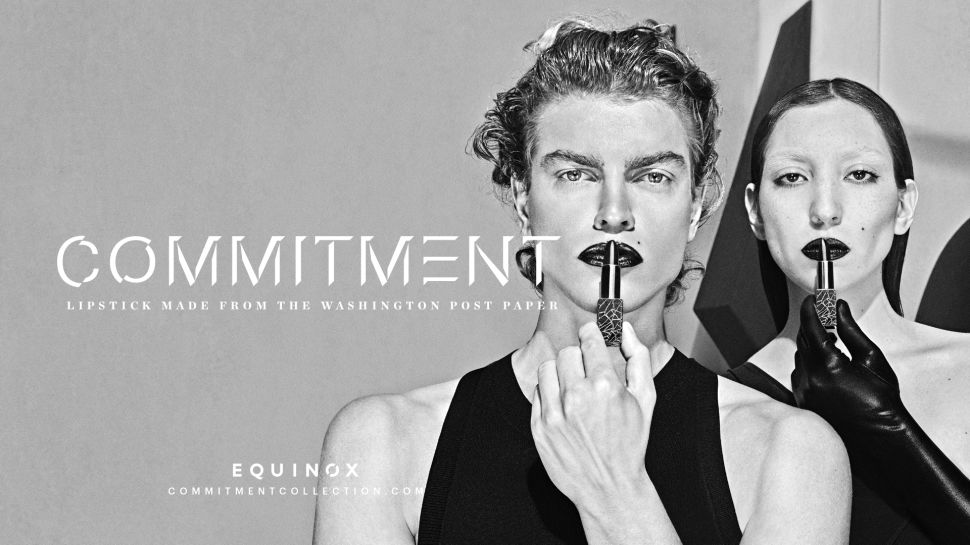 The Truth Lipstick Designed by Mel Ottenberg and from the pages of The Washington Post, The Truth Lipstick stands for the paper's commitment to journalistic freedom.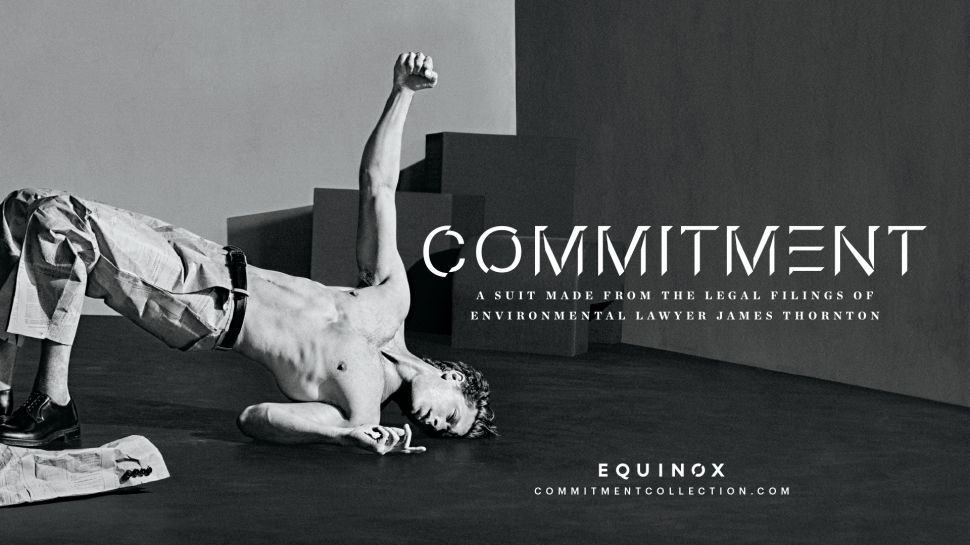 The Law Suit Eckhaus Latta created this suit from the case files of groundbreaking environmental lawyer James Thornton, the founder of the nonprofit ClientEarth who has fought ruthlessly to protect the Earth from climate change over the past 40 years.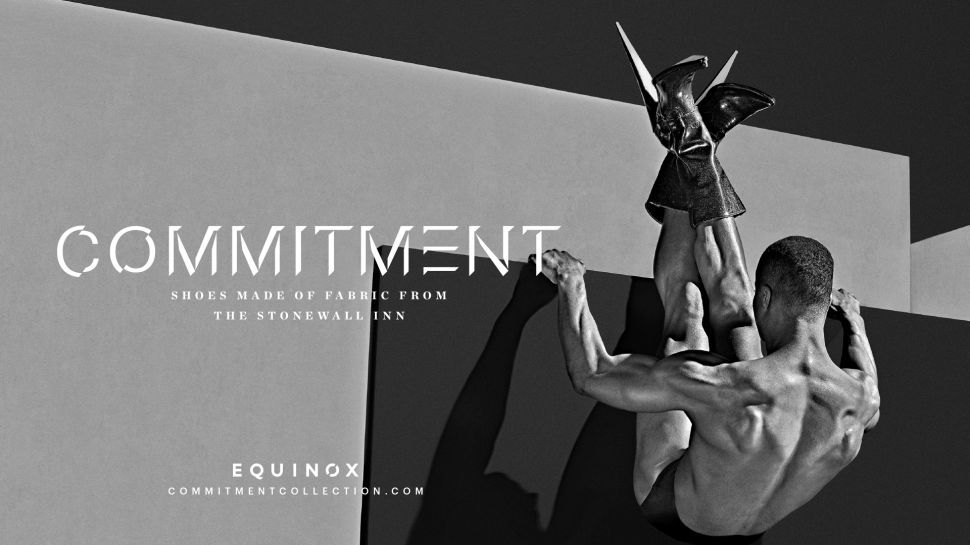 Stonewall Stilettos To construct this revolutionary pair, Helmut Lang designer Shayne Oliver used faux leather from the very walls of the Stonewall Inn in New York City, the historic site of the 1969 riots that launched the gay rights movement, commissioned to honor LGBTQA activists.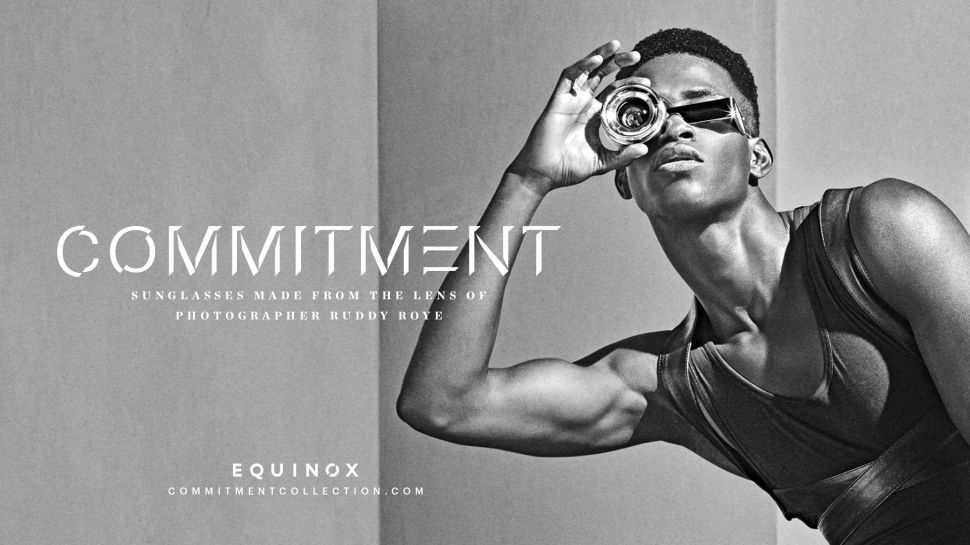 The Shades of Humanity These sunglasses are more than what meets the naked eye; Adam Selman constructed them from the camera lens of Ruddy Roye, 2016 Instagram photographer of the year, to honor his dedication to capturing diversity and resounding previously unheard voices.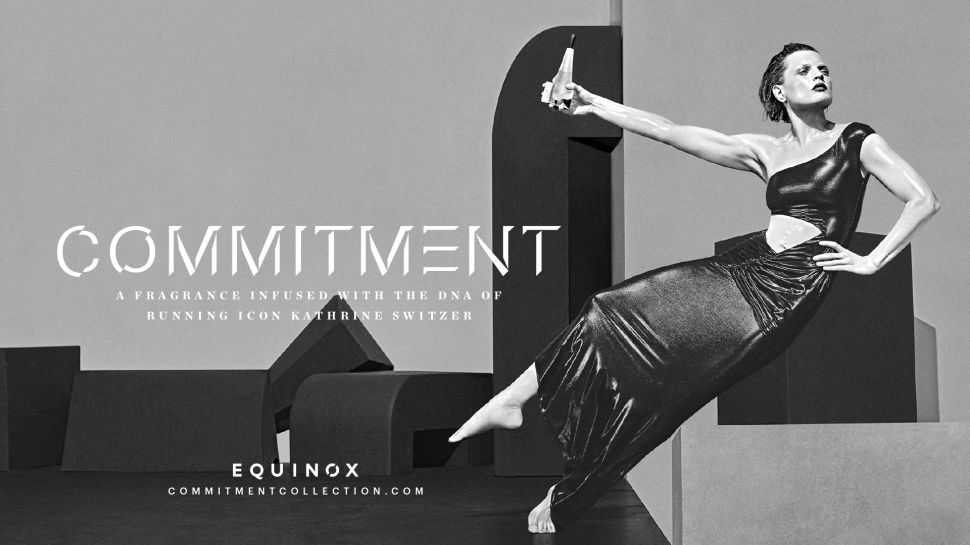 Eau de Blood, Sweat & Tears Not the average perfume, this custom scent developed by the olfactive experts at 12.29 is infused with the DNA of Katherine Switzer, the first woman to run the Boston Marathon, bottling the commitment and strength of women everywhere.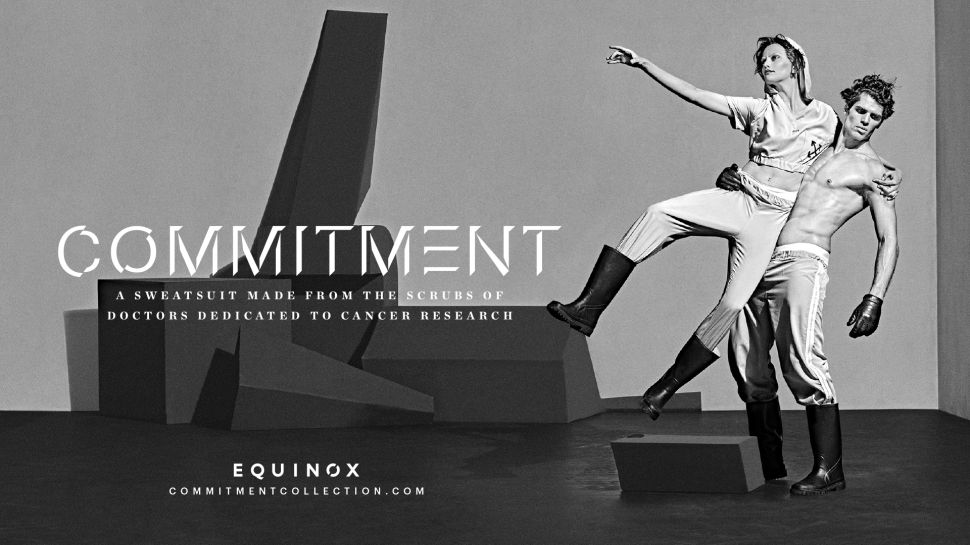 The Scrubs Sweatsuit Inspired by the oncologists that enter battle daily in the war against cancer, Off-White's Virgil Abloh created an elevated take on athleticwear to recognize the medical professionals that have dedicated their lives to saving others.
The Real Camo Jacket Y/Project's Glenn Martens developed this jacket using material from four Heroes Project veterans, honoring the organization that works tirelessly to improve the lives of those who have fought for the United States and enabling them to achieve unimaginable heights by climbing Mt. Everest, Mt. Kilimanjaro, and other top peaks around the globe.
Above all, Equinox's commitment to diversity defines the collection in its entirety. "When you have a founding idea like commitment, it's almost impossible to execute it in any other way. commitment is a multitude of different stories and human experiences, and we're shining a light on seven of them in this campaign," Nolan explained. "We are very committed to making sure all of the work we put out is as diverse and inclusive as it can possibly be."
Commitment, A Collection by Equinox is now appearing on Equinox social channels using the hashtag #committosomething as well as in select Equinox club windows nationwide, telling the stories behind each creation. For more information on the collection and future auctions throughout 2018, visit www.commitmentcollection.com.