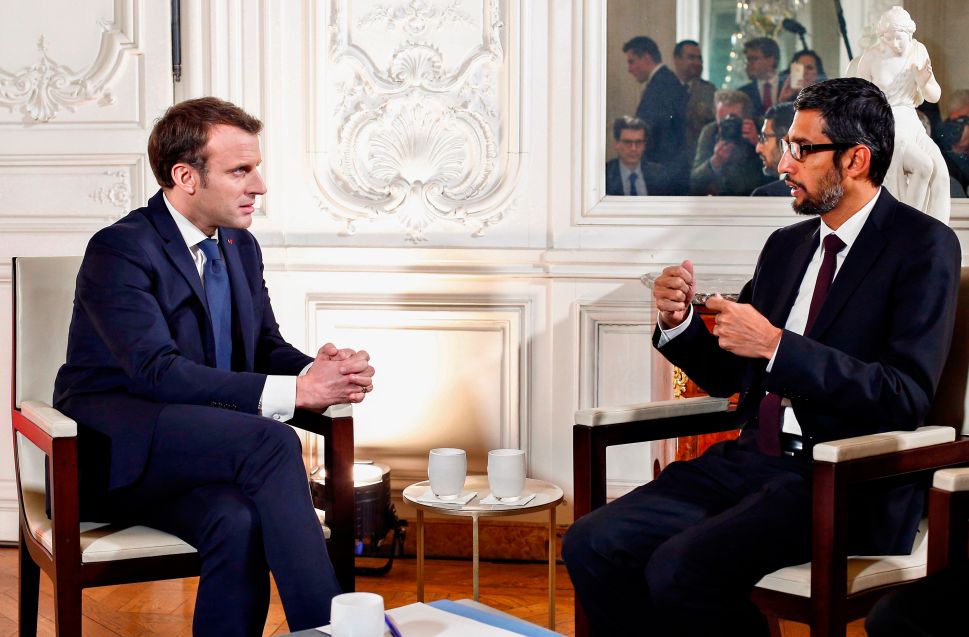 World leaders gathered at this week's World Economic Forum in Davos, Switzerland are discussing income inequality and other pressing issues. But several tech companies looking to advance their European interests have also jetted into the conference to woo international power players.
Ahead of the Davos conference, both Facebook and Google announced increased investments in the European Union. First, the social network revealed in a blog post yesterday that it was expanding its Community Boost program to businesses in the EU.
Facebook introduced Community Boost last year as a tool to provide digital skills training to small businesses and people in need of work. The program also advises entrepreneurs on how to grow their businesses. Facebook has invested more than $1 billion in small businesses since 2011.
And now, it's bringing the program to the international stage. Facebook is opening three "community skills hubs" in Spain, Poland and Italy, with the goal of training one million EU business owners either in person or online by 2020.
The company already runs a similar school in Berlin, which teaches refugees, the elderly and community groups about coding, media literacy and professional development.
Facebook is also saying "bonjour" to France and expanding its #SheMeansBusiness program. This incubator, which helps female entrepreneurs through training and mentoring, is expected to benefit 15,000 French women according to Facebook's figures. The program is already active in Italy and the United Kingdom.
In addition, Facebook is investing 10 million euros in a French artificial intelligence research facility. The social media giant is also doubling its headcount of AI researchers and engineers and quadrupling the number of PhD fellows who focus on AI.
Google sees France as a growth market for AI projects as well.
CEO Sundar Pichai announced in a blog post today that the company was setting up a new AI research team in the country, which will focus its work on health, science, art and the environment. All of Google France's AI research will be published, and the projects' code will be open-source.
Like Facebook, Google has also made training a priority in France. Pichai's post revealed that the company was opening four new "hubs" across the country, with the first one opening in Brittany this year. These education centers will train users in digital literacy, business development and online skills and safety.
By the conclusion of these projects, more than 1,000 Google employees will be based in France—that's a 50 percent increase from the current headcount. More than 230,000 French students and professionals have already attended digital skills workshops run by Google, according to the company.
According to French regulators, if the country fully used its digital potential, it could earn 10 percent of its GDP (about 200-250 billion euros) from digital technology by 2025.
On their way to Davos, both Pichai and Facebook Chief Operating Officer Sheryl Sandberg were among 140 guests at a lavish dinner held by French President Emmanuel Macron at the Palace of Versailles. According to Bloomberg, Macron's "Choose France" presentation was meant to convince tech companies of the country's investment potential.
Judging from these twin announcements, the pitch worked.
Here's hoping AI and tech education continue to be a part of the conversation at Davos.