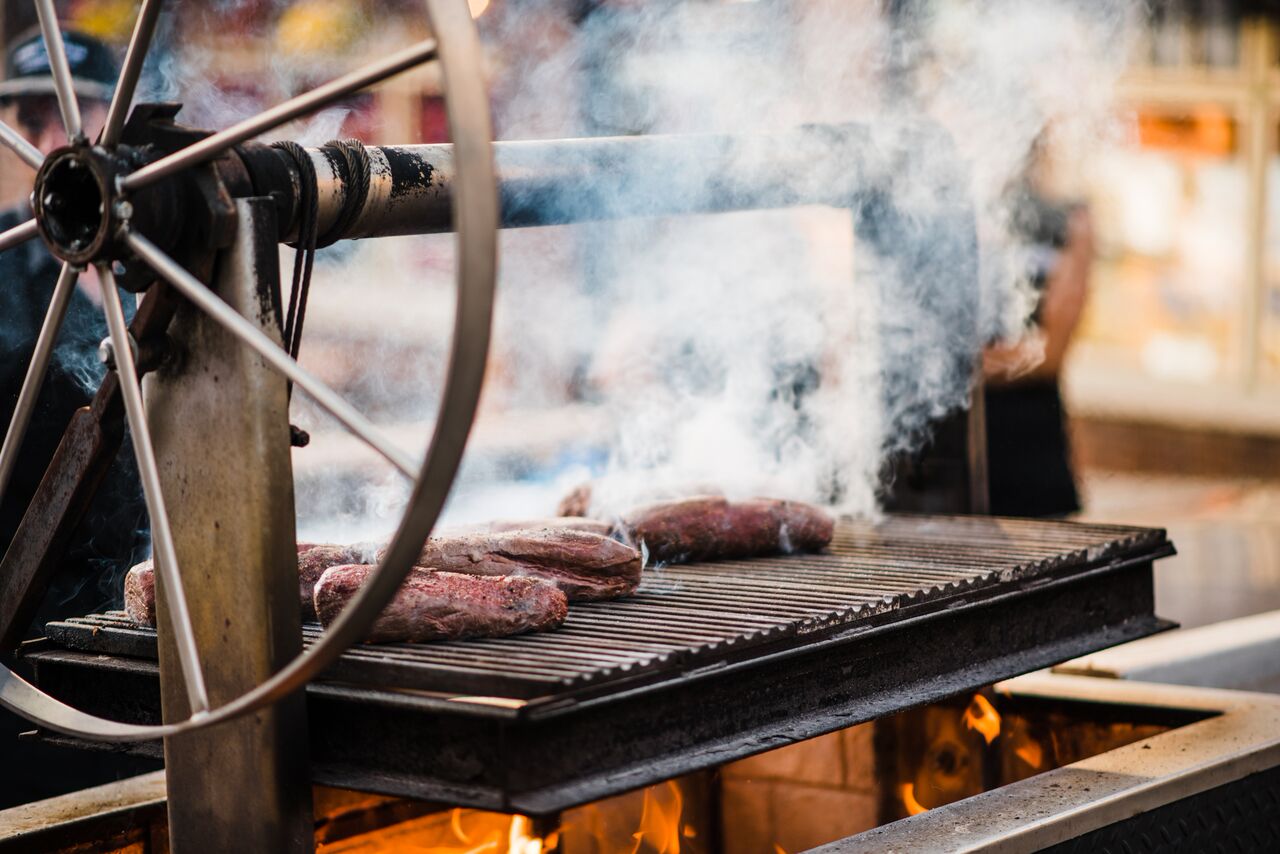 According to Twitter, the buzziest Park City destinations to visit during Sundance include the High West Distillery (ideal for throwing back whiskey cocktails while discussing films) and Squatters Roadhouse Grill & Pub (which is just as casual as it sounds).
However, out of towners who are looking for a more elevated dining experience, albeit one that still captures the Wild West feel of this Utah mountain town will want to snag a reservation at Firewood. But don't let the non-descript name or the basic branding fool you—this high-quality restaurant would also be a standout if it was located in Manhattan or Los Angeles, but it just happens to be by the slopes.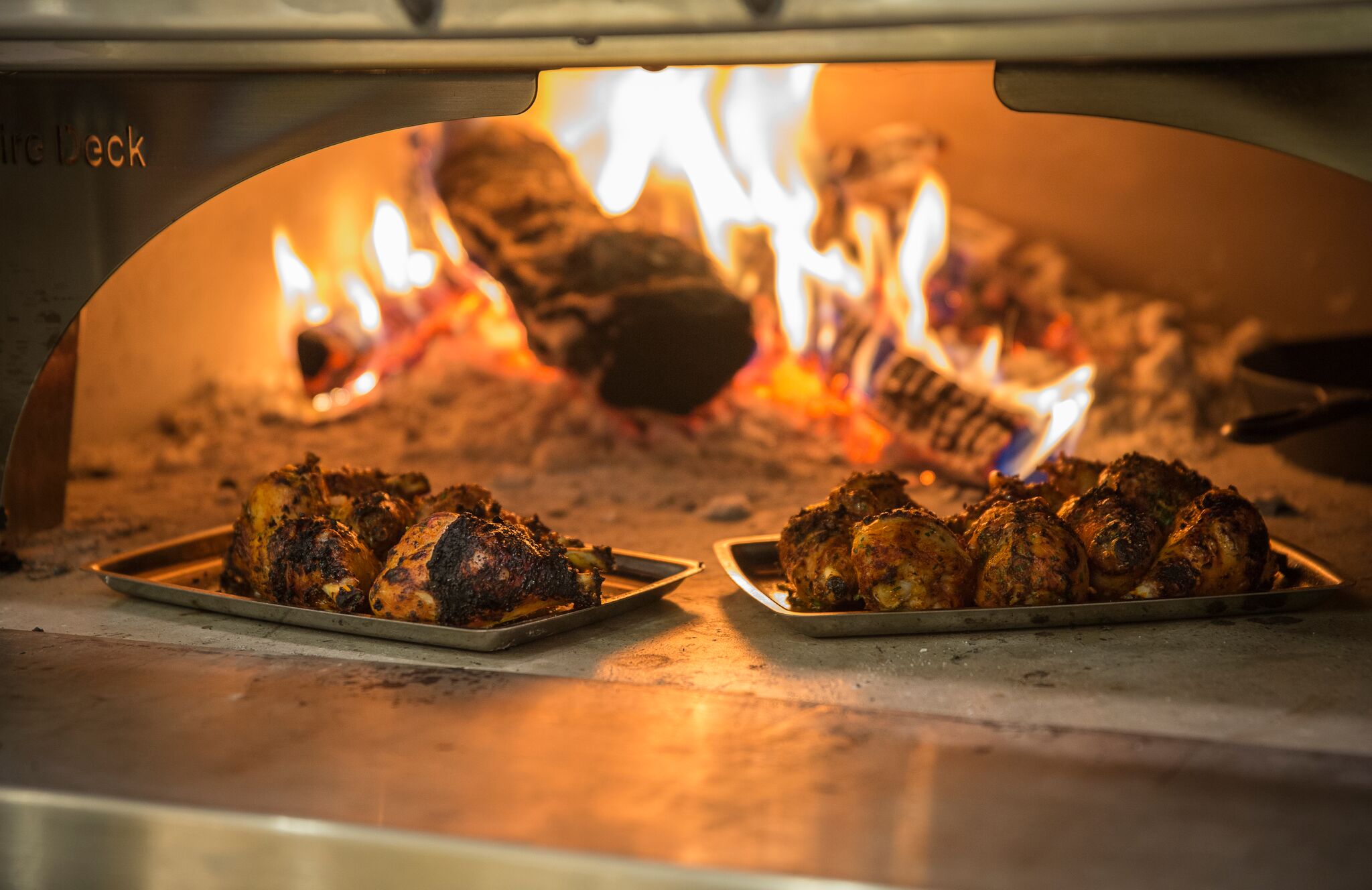 At Firewood, almost every dish is prepared over an open flame, which is fueled by a careful selection of cedar, cherry and maple wood. The flame grill, which churns out creative plates such as Juniper Spice Elk Loin, Smoked Trout on sourdough bread, Coal Roasted Beet salad and Coriander Crust Salmon, is separated into five different cooking stations and measures over 14 feet long. Diners in the main hall can catch a peek at the dancing flames, as glass windows (which were salvaged from a Midwestern schoolhouse) provide an unobstructed view of the kitchen.
According to the Firewood website, ingredients from the menu are sourced from local purveyors including Snake River Farms for beef, Slide Ridge for honey, Bear Lake Beef, Beehive Cheese and Lone Star Lobster.
Chef John Murcko opened the eatery in December 2016, but has been the force behind more than 26 restaurants in Park City, Utah and Sun Valley, Idaho over the past three decades. In fact, he used to be the Vice President of Culinary Operations at the nearby ski resort, Canyons and Talisker.
He also seems to have a knack for décor; Chef Murcko handmade all of the wood tables in Firewood, in addition to the big door that separates the main dining room from the back section. Many of the furnishings were created from repurposed materials and the exposed brick walls add a trendy yet authentic touch, as they are the original walls of the historic building.
The authentic and charming experience doesn't end there. During a recent visit to Firewood, our waitress explained that the one vegan main on the menu, a cauliflower and avocado cake with wild mushrooms, spaghetti squash, cashews and chimichurri, was concocted via a Chopped-style competition. The chefs were given a handful of required ingredients and given the creative freedom to whip up a tasty dish; following a blind tasting, the staff voted on their favorite, which would be added to the daily lineup.
Not only is Firewood strategically located right on Main Street, it also includes a downstairs cocktail spot called The Nickel Bar. As such, it's practically guaranteed to become a Sundance hotspot.