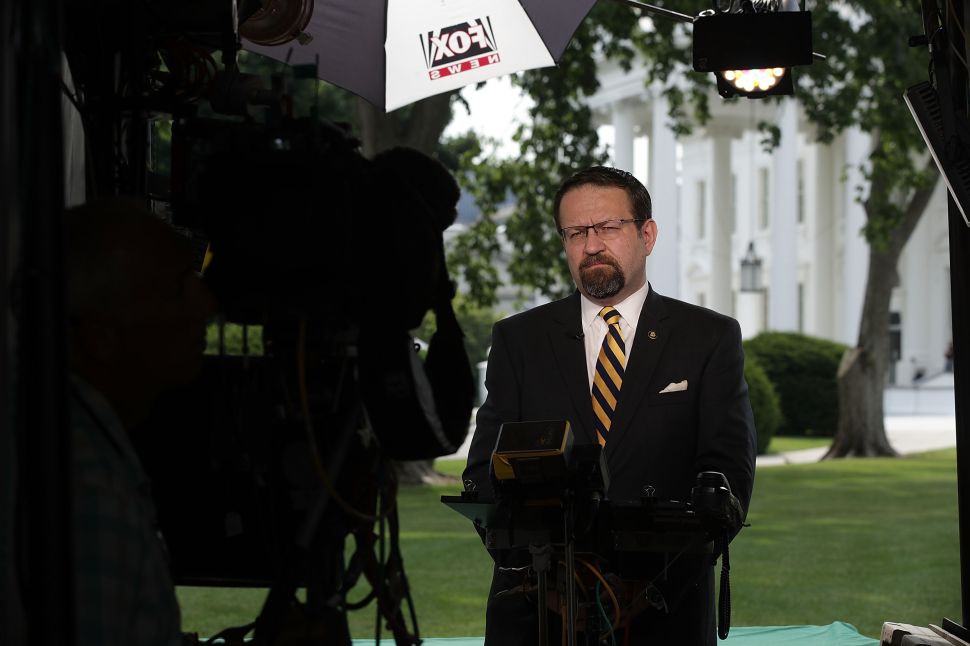 Hungary issued an arrest warrant for former White House advisor Sebastian Gorka.
Wanted for "firearm or ammunition abuse," Gorka's warrant was issued in September 2016 and was in place during the entirety of his duration with President Donald Trump's administration. The record appeared on the Hungarian police department's website and was first reported by media outlet 444.
Though the warrant description does not include many details, Gorka's affinity for firearms has lead to entanglements with law enforcement in the past. In 2016, the former Trump advisor was stopped by police at Ronald Reagan Washington National Airport after attempting to board a flight with a handgun.
Born in London, Gorka lived in Hungary from 1992 to 2008, becoming a U.S. citizen in 2012. In Hungary, Gorka was reported to have ties with far-right political groups and was seen by many operatives as an opportunist.
"Sebastian Gorka is not a Nazi or a security threat because he is some sort of secret British agent," a Hungarian counter intelligence agent familiar with Gorka's background files told Buzzfeed last year. "Gorka is, how do you say in English—a peddler of snake oil."
After just eight months in the Trump administration, Gorka was fired alongside Steve Bannon following a white supremacy march in Charlottesville, Va. Recently, he delivered a series of speeches at the Heritage Foundation.
Gorka told the Washington Examiner that the warrant was from 2009 and that he moved to America in 2008, castigating the reports as "#FAKENEWS."
When asked about the warrant by Buzzfeed, Gorka picked sharper words.
"Don't waste your time," he said. "I don't talk to BuzzFeed, thank you."