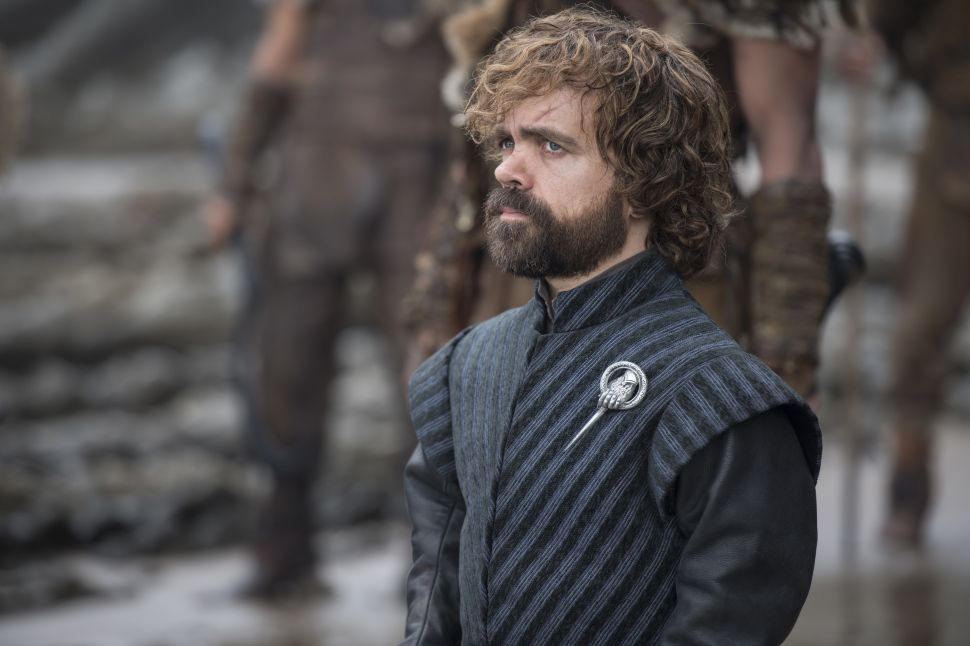 To the disappointment of many, HBO's Game of Thrones is coming to an end when it returns for its eighth season in 2019. In this long lead up, the cast has been talking about the final season's emotional heft and Kit Harington has even voiced concern about letting audiences down given the sky high expectations.
But star Peter Dinklage of Tyrion Lannister fame believes it is the perfect time to wrap up the series.
"It's time," the actor told Variety. "Storywise, not just for all our lives. It's the perfect time to end it. Sometimes shows stay on a little too long, the jumping-the-shark thing."
Game of Thrones has been a critically acclaimed ratings behemoth for seven seasons now. To Dinklage's point, maintaining that level of quality much longer is a Herculean task not even Daenerys Targaryen may be up for. Some fans already began taking issue with certain narrative choices last season, and though we enjoyed it overall, Game of Thrones did miss out on our Top 10 Best TV Shows of 2017 ranking.
But even if it is the right time to say goodbye and go out on top, Dinklage admits that it's difficult to leave behind such an amazing opportunity.
"It's bittersweet when it's time to move on with everything," he said. "It's always the sad part of our business, because you get pockets of great people for short amounts of time, and then you have to move on and it's always heartbreaking. Especially when you've spent more than a couple months with people."
The wait for the end is a long one; we likely have more than a year still to go. But the actor notes that it's all part of the plan to get the ending right.
"It's the final season, and it's a long one so we're taking our time," he added.
You can see his full comments in the video below.
HBO is allotting a massive budget for Game of Thrones' final effort, with each episode costing at least $15 million. With six near feature-length chapters planned, season eight will have a bigger budget than the first Hunger Games movie.
It's a good bet that the series will continue to set ratings records when it returns.
The season seven finale broke all previous marks with 12.1 million total live viewers and 16.5 million live viewers when accounting for HBO Go and Now streaming. The season eight premiere could very well top those numbers.
Given the massive viewership and subscription dollars that Game of Thrones generates, it's fair to wonder how HBO will avoid a step back once it's off the air. But with five spinoffs in development and at least one expected to make it to air, the premium cable channel isn't abandoning Westeros anytime soon.