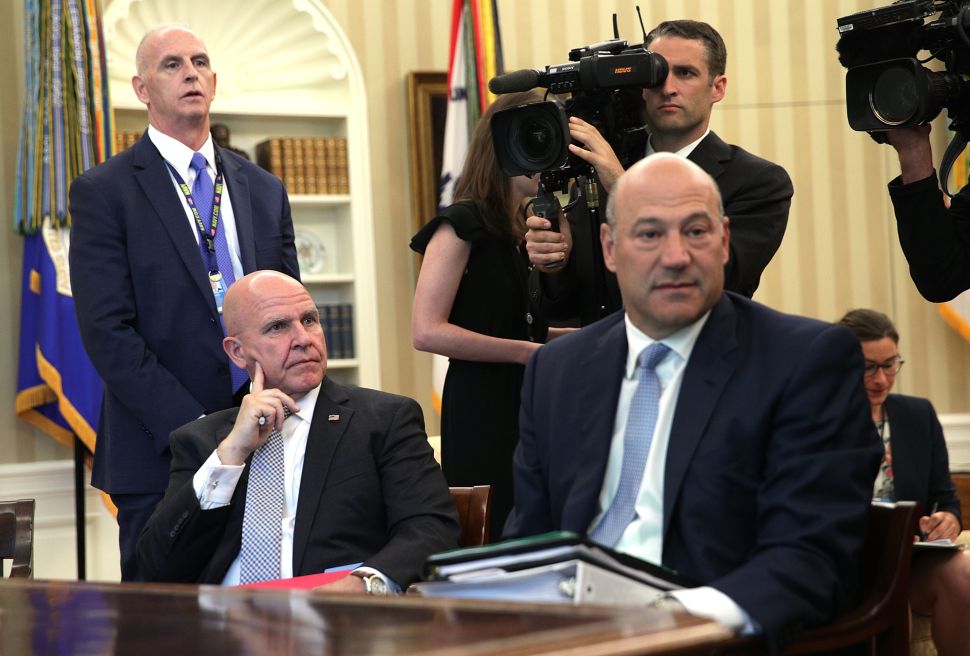 The White House is selling President Donald Trump's upcoming trip to the World Economic Forum as an opportunity to court European businesses and showboat the strength of the administration's 'America First' platform.
White House Press Secretary Sarah Huckabee Sanders held a joint press briefing on Tuesday alongside Trump's Chief Economic Advisor Gary Cohn and his National Security Advisor H.R. McMaster. Cohn and McMaster both laid out the president's schedule for the conference, which includes a speech and dinner with the heads of European companies to encourage investment in the U.S. economy.
"The president looks forward to hearing from these CEOs and what they need to have more of their business in the United States," Cohn told reporters.
Trump's appearance in Davos marks the first time a sitting president has attended the conference since 2000 and comes as the United States withdraws from the world stage. But rather than abandon his nationalist rhetoric, the president will make a case for it.
"The president's appearance there is to sell his progress and say that America is open for business," said Cohn.
Touting the rising stock market, low unemployment figures and a strong GDP growth, along with legislative achievements in the GOP tax reform plan and deregulations, the economic advisor claimed that Trump "will continue to promote fair economic competition" to "catalyze business support for the president's agenda."
"We want the world to invest in America," added Cohn.
Aside from meeting with CEOs, McMaster confirmed Trump will negotiate with world leaders. The president is currently scheduled to meet with Israel Prime Minister Benjamin Netanyahu and Swiss President Alain Berset to discuss bi-literal investment and new ways to reform international organizations.
Other topics with world leaders will include global efforts to denuclearize the Korean peninsula, defeat ISIS and contain Iran's nuclear capabilities.