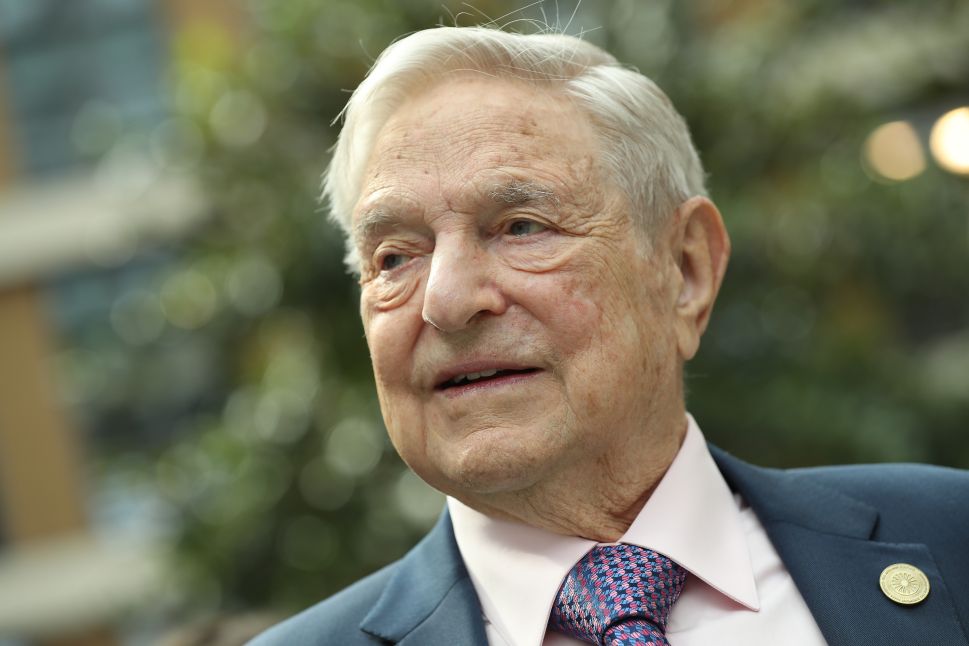 George Soros is best known as an investor, philanthropist and political activist, but his speech at the World Economic Forum in Davos, Switzerland, was about way more than just policy.
Soros, who according to the Wall Street Journal donated $18 billion through his foundation last year alone, tore into tech companies like Facebook and Google throughout his remarks. The 87-year-old called the Silicon Valley giants "powerful monopolies" and "obstacles to innovation," according to a speech transcript.
Tech and social media affect how people think and behave, according to Soros.
"This has far-reaching adverse consequences on the functioning of democracy, particularly on the integrity of elections," he said.
The impact Facebook and Google had on the presidential race has been well-documented by everyone from Congress to Pope Francis. But Soros' main concern is the speed with which these companies took over the world.
He pointed out that it took Facebook eight years to reach one billion users, but only four years to double that amount. Facebook and Google also control half of all digital advertising revenue worldwide and 60 percent of said revenue in the United States.
Soros said growth like that isn't sustainable because sooner or later the sites "will run out of people to convert."
Brands and third-party content providers are also sucked into these companies because they "cannot avoid using the platform," Soros said. But Facebook and Google get off easy because they don't have to pay for any of the content on their sites.
"They exploit the data they control, bundle the services they offer and use discriminatory pricing to keep for themselves more of the benefits that otherwise they would have to share with consumers," Soros said.
He then compared the sites to public utilities and said they should be closely regulated to ensure they don't become a duopoly.
Soros isn't alone in this view: Rupert Murdoch recently said Facebook should pay a fee to trusted publishers in order to share their content on the platform.
But Soros went further, declaring that social media sites are actually a public health risk.
"They deliberately engineer addiction to the services they provide," he said. "The power to shape people's attention is increasingly concentrated in the hands of a few companies."
As Facebook and Google gobble up peoples' attention and information, Soros also fears they'll exploit it. In his view, countries like Russia or China that have an axe to grind with the United States could use American citizens' information to spy on them.
"This may well result in a web of totalitarian control the likes of which not even Aldous Huxley or George Orwell could have imagined," Soros said.
This fire-and-brimstone take on technology has become more common, even within tech companies. Former Facebook executive Chamath Palihapitiya doesn't even use the platform anymore—he claims it's "ripping apart the fabric of how society works."
While his harshest words were aimed at Facebook and Google, Soros saved some vitriol for Bitcoin too. As Forbes reported, he called the cryptocurrency a "misnomer" and "bubble… based on some kind of misunderstanding."