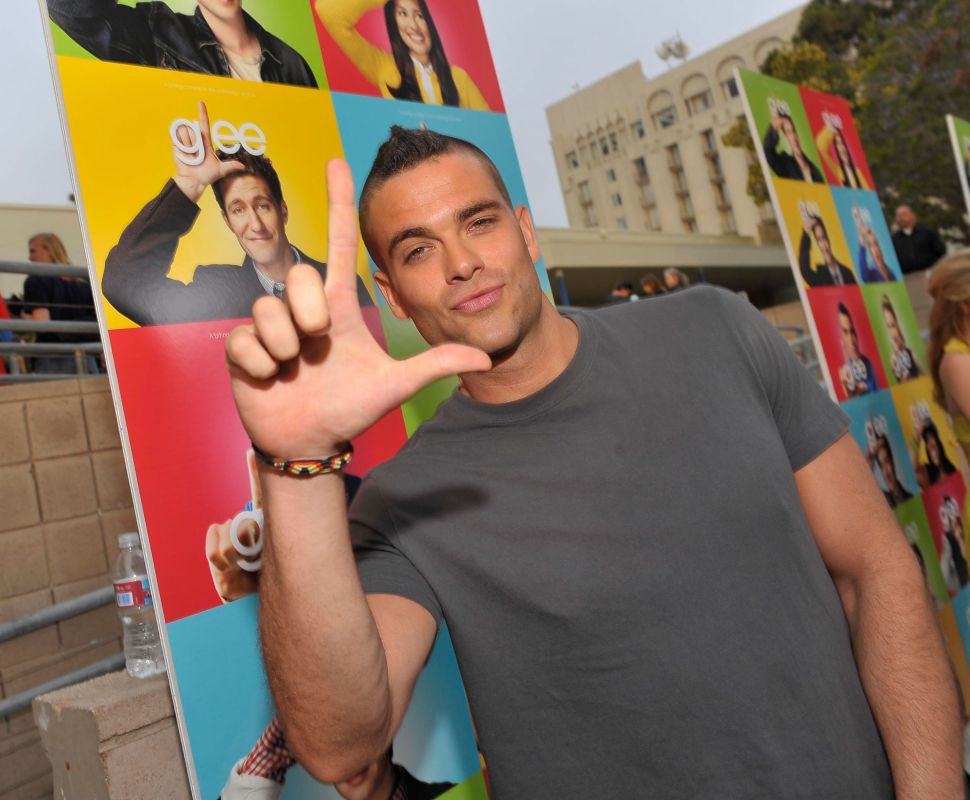 Former Glee star Mark Salling, 35, was found dead by Los Angeles police on Tuesday. Salling had recently pleaded guilty to possession of child pornography and was awaiting sentencing, which was scheduled for March 7.
According to TMZ, the actor died of an apparent suicide by hanging and was reportedly found by law enforcement hanging from a tree near a little league field adjacent to a riverbed in Sunland, California.
"Mark was a gentle and loving person, a person of great creativity, who was doing his best to atone for some serious mistakes and errors of judgment," his lawyer, Michael Proctor, said in a statement, according to CBS News. "The Salling family appreciates the support they have been receiving and asks for their privacy to be respected."
Last year, TMZ reported that Salling had cut both of his wrists during a suicide attempt on August 22, a month and a half before striking a plea deal in his child porn case. At the time, Salling's lawyer denied the story, claiming that the actor was physically fine.
Salling was arrested back in December of 2015 by the LAPD for possession of child pornography. Federal investigators reportedly found more than 25,000 images and 600 videos of child porn on his personal computers and thumb drives, and the actor was charged with two counts of receiving and possessing child pornography after a grand jury indictment in May 2016. Court documents revealed that the content found in Salling's possession depicted children as young as three years old being abused, per People.
According to TMZ, Salling had been facing 20 years in prison but was expected to get four to seven as part of his plea deal. He had also agreed to make restitution to victims and to register as a sex offender upon release from prison.
Reactions to his death on social media were mixed—with many expressing shock and dismay over the loss of Salling, while others denounced Glee fans for "mourning a pedophile."
The actor was known for playing resident bad boy Noah "Puck" Puckerman on all six seasons of Ryan Murphy's Glee, which aired from 2009 to 2015 on Fox.