If you skipped the Golden Globes last night but want to join your colleagues around the water cooler at some point today, you're not totally out of luck. Social data intelligence company Talkwalker was kind enough to round up some social media stats from the award show, including the fact that there were 3.3 million tweets about the Golden Globes. So yes, you might have been one of the only people who chose not to participate in the uncomfortable evening.
Talkwalker compiled the biggest social trends from last night and the majority were related to Time's Up, the movement that's fighting inequality in the workplace—there were 473,000 mentions of #TimesUp, to be exact. #WhyWeWearBlack and #MeToo followed closely behind, confirming that this award season isn't going to be like any others before.
The top #TimesUp tweet came from Justin Timberlake, though the majority of the response was negative, as he recently starred in a Woody Allen movie and owns a restaurant that was slapped with a sexual harassment lawsuit. James Franco and his pin were also trending, for similar reasons.
Other celebrities were buzzing on Twitter for far more positive reasons, including Emma Watson. The Harry Potter star brought Marai Larasi, director of the feminist organization Imkaan, which works to end violence against black women and girls, as her date for the evening. Ava duVernay, Mark Ruffalo and writer Andrea Chalupa (for her remarks on the success of Lady Bird) followed closely behind.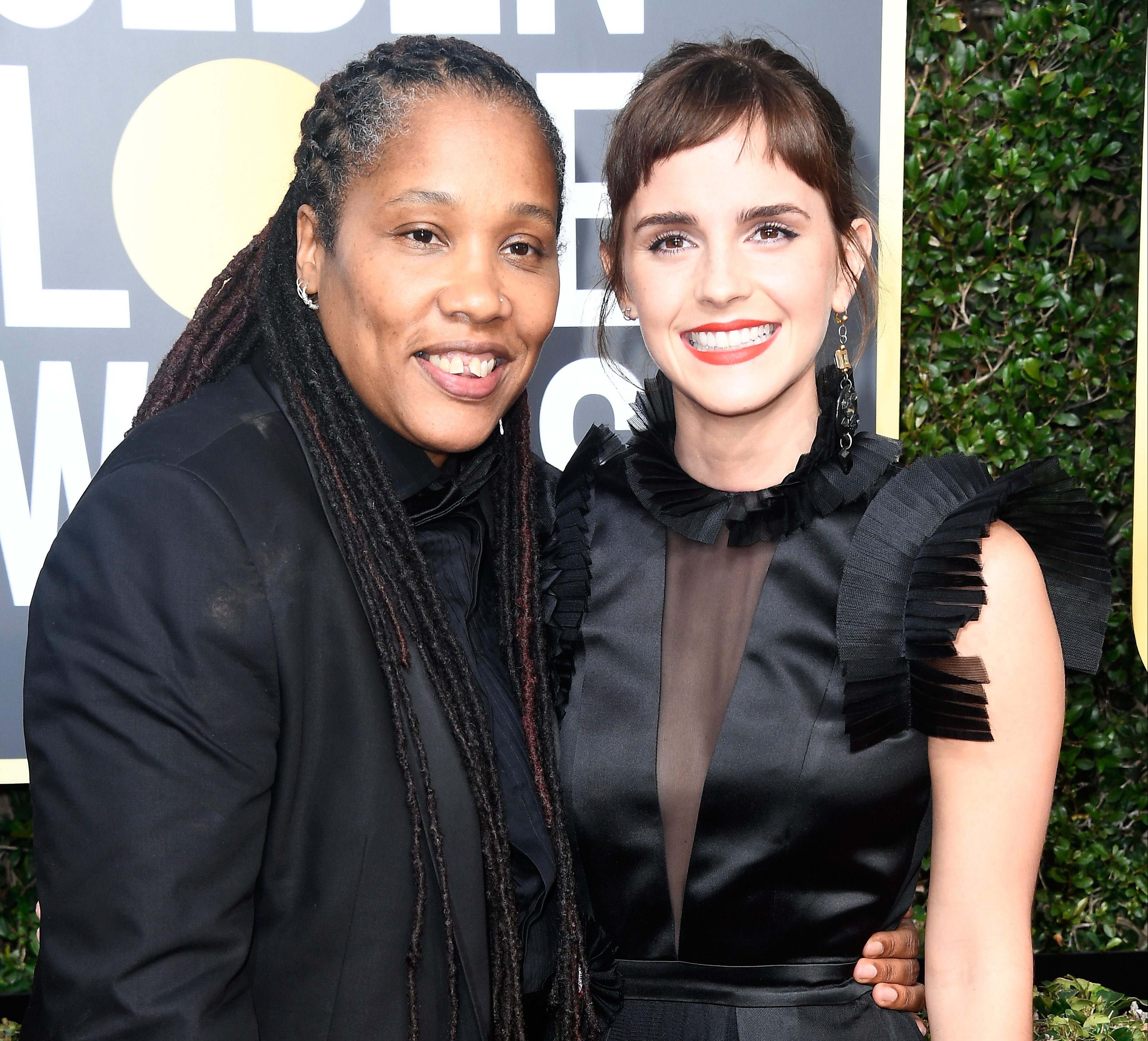 Unsurprisingly, Oprah delivered the most powerful Twitter moment of the evening with her acceptance speech, after becoming the first black woman to receive the Cecil B. DeMille Award. "I'm especially proud and inspired of all the women who have felt proud enough and empowered enough to speak up and share their personal stories," she told the audience, fueling rumors she'll be running for president in 2020.