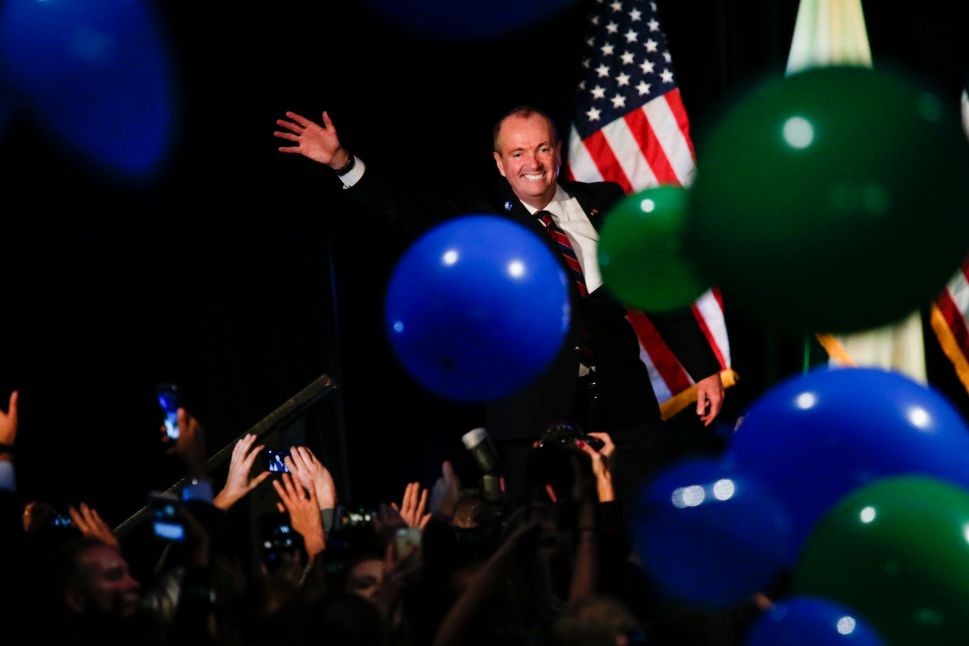 Governor Phil Murphy's inaugural address spoke to an important targeted audience. In addition to the people of New Jersey and the state legislators seated on the stage behind him, the governor delivered a strong message to the state Democratic Party faithful that he is the new leader.
The 3000-word inaugural address began with a quote from John F. Kennedy and ended with a quote from Robert F. Kennedy. The bible upon which Governor Murphy swore his oath was the same one JFK used for his presidential inauguration 57 years ago.
The message to Democrats was inspirational and filled with hope. The values expressed by Murphy's "fair deal" administration embody the highest ideals and aspirations of the Democratic Party.
"At this time, with the challenges facing our state and its people, our leadership and vision must once again align," he declared.
Beyond the idealism and the list of agenda items that sounded like most Democrat's wish list, there were other signals from the inaugural address that this governor intends to lead the Democratic Party. His statement that "we are one New Jersey—north, central and south—an extended family striving for success," was directed more to the geographically-fractured Democratic party leadership than it was to the people of New Jersey.
Even his choices for cabinet positions make a statement that the party has a new leader. The cabinet "reflects the great diversity of our state," Murphy said. It does not reflect the influence of any Democratic leader. It is a Phil Murphy cabinet.
The New Jersey Democratic Party has not had an elected governor assert his role as the party's leader in a long time.
For those who want to compare Phil Murphy to Jon Corzine, they could stop now. Governor Corzine never embraced the core values of New Jersey's Democratic Party the way Murphy has so clearly and unambiguously done so; and, more significantly, Jon Corzine never asserted his role as the true leader of the Democratic Party.
While several other Democratic governors over the last two decades were great men with big ideas, Governor Jim McGreevey's term was cut short by his resignation just as his agenda was beginning to be implemented.  Governor Dick Codey was never elected to the office by the people and had to endure petty party squabbling that thwarted his assertion to Democratic Party control.
Governor Murphy is a deep thinker and student of history. He reflects before he acts. He listens while he reflects, and he is very much his own person.
While many might say that his inaugural address set the bar so high that he will inevitably fail, they do not yet understand Phil Murphy. Of course he set the bar high. He did it "not because it is easy, but because it is hard."
Donald Scarinci is a managing partner at Scarinci Hollenbeck—read his full bio here.