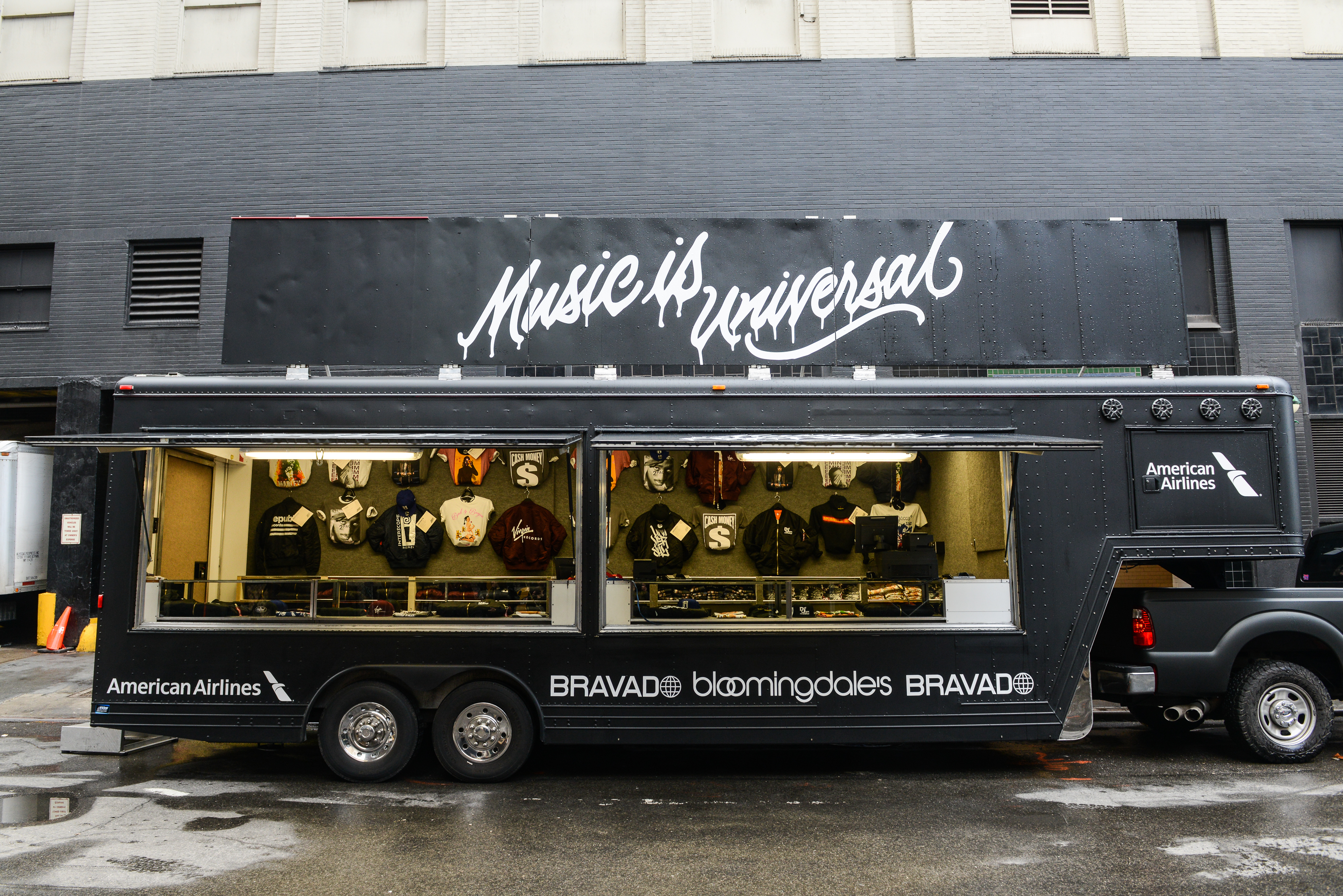 Want to spot a celebrity this weekend? You're in luck because the Grammy Awards are migrating from California to New York, and the awards will be taking place at Madison Square Garden this Sunday evening—so start camping out now. If, for some reason, you did not receive your invitation to the actual ceremony, there are still plenty of ways to pretend you'll be wearing a gown on the red carpet.
1. Shop like a celeb: Jamie Foxx is heading to the Privé Revaux flagship to help customers look for red carpet styles, because everyone knows true celebrities wear their sunglasses indoors. The optical brand is already celebrity-approved, counting Halsey, Hailee Steinfeld and Ashley Benson as fans (the last two celebs are also Privé Revaux brand partners). So if you want to look like your favorite shady star, head to the Privé Revaux flagship store on Friday from 1:30 to 4:30 or on Saturday from 6:00 until 8:30. There will be live music and an autograph from Foxx if you buy a pair. Unfortunately, we can't guarantee a Katie Holmes sighting, but then again, anything is possible.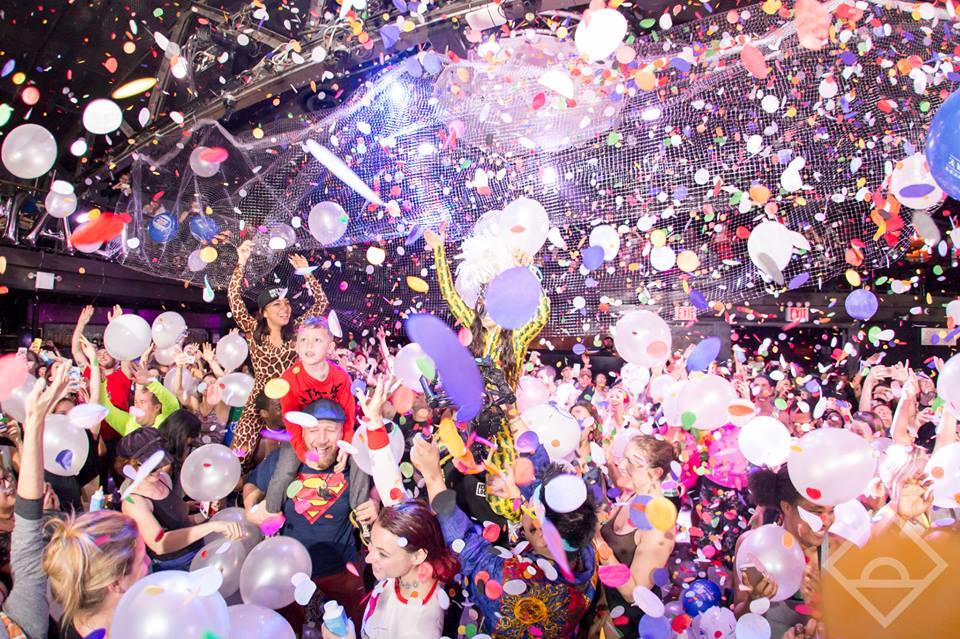 2. Party like a rock star: Daybreaker, the morning rave, is hosting a 6 A.M. dance party that promises "sunrise beats" and a performance from Grammy-nominated artist, Kaleo. The rave is happening this Friday at the Highline Ballroom, so prepare to kick off your weekend with a dance party. Unlike other raves and the actual Grammys, this is a sober event—they're offering kombucha and juice.
3. Grab a red carpet gown: If you're doing the party circuit, ARMARIUM wants to provide black tie ensembles. They held a pop-up earlier this week for people planning their pre-party sequins, but if you still need a dress for Sunday night, head to their uptown boutique for luxury rentals. Think Rent the Runway, only with this season's Missoni.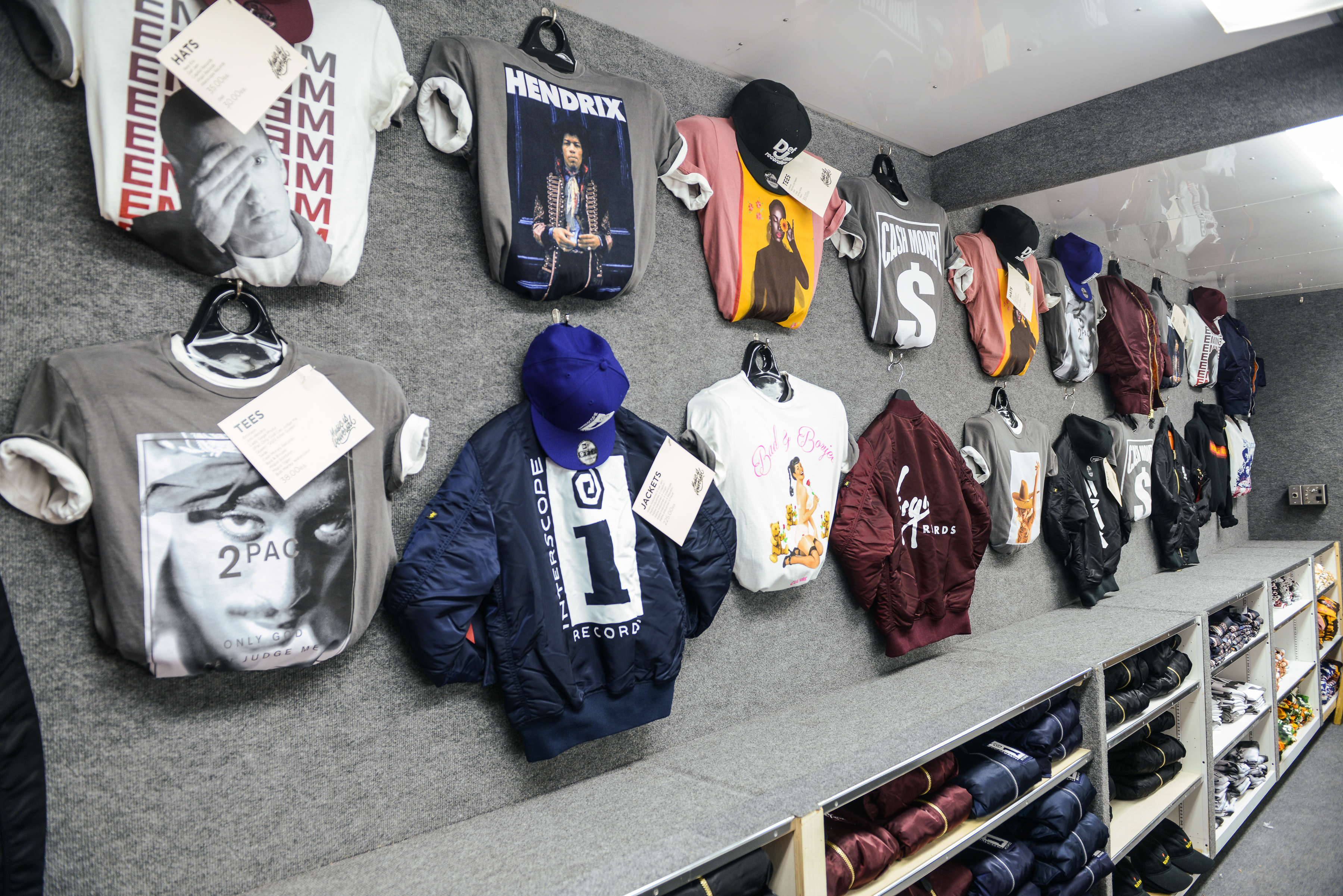 4. Get exclusive merch: If your favorite part of a concert is buying a band t-shirt at the end, Bloomingdale's has just the thing for you. The retailer partnered with Universal Music Group to create a mobile pop-up tour truck full of exclusive merch, making its way across Manhattan. The tour started today at Broadway and 56th Street and is moving to the Hell's Kitchen Flea Market on Saturday, then to Bloomingdale's Soho location Sunday. Of course, it's final destination is Madison Square Garden, just in time for the show. They have everything from Cher shirts to brand new Migos hoodies, with old school Interscope Records jackets thrown in for good measure. You'll feel like you're at your favorite festival, but you won't have to tackle anyone to get to the front row.
5. Celebrate from the comfort of your couch: If you don't feel like watching the show at Brooklyn Bowl, watch the winners at home. Of course, you'll need some accessories to look your best for Instagram opportunities (although no one will be rounding them up the next morning). We suggest a glittering face mask for KiraKira purposes and gold undereye masks to channel the golden statuettes. And if you need something to sip while the masks settle, Purity Vodka created a custom "Golden Twist" cocktail for the occasion, made with simple syrup, orange twists and just a dash of orange bitters for a golden glow.