If you've always wondered what, exactly, your favorite artists are receiving when they go to a Grammys gifting suite, this year's extensive list includes everything from a Furby-like bedazzled finger monkey to a high-tech waist trainer that Kim Kardashian would definitely approve of.
Observer went behind-the-scenes before the Sunday ceremony to see what everyone will be posing with on their Instagram accounts come Monday morning. However, a few celebs got an early peek at the suite; on Thursday night, Miley Cyrus rehearsed "Tiny Dancer" while Dennis from 30 Rock (a.k.a. actor Dean Winters) picked up a swag bag.
Some selection standouts include Kourtney Kardashian's favorite foundation, Oxygenetix, a McLear smart ring that unlocks your car and pays your bills and T-shirts from Stands, a company that works with fandoms to create merchandise that gives back by funding schools. Celebrities will also receive rare Safi Kilima bracelets set with tanzanite; it's the same stone that Jay-Z gifted Beyoncé, though hers is set in a massive ring.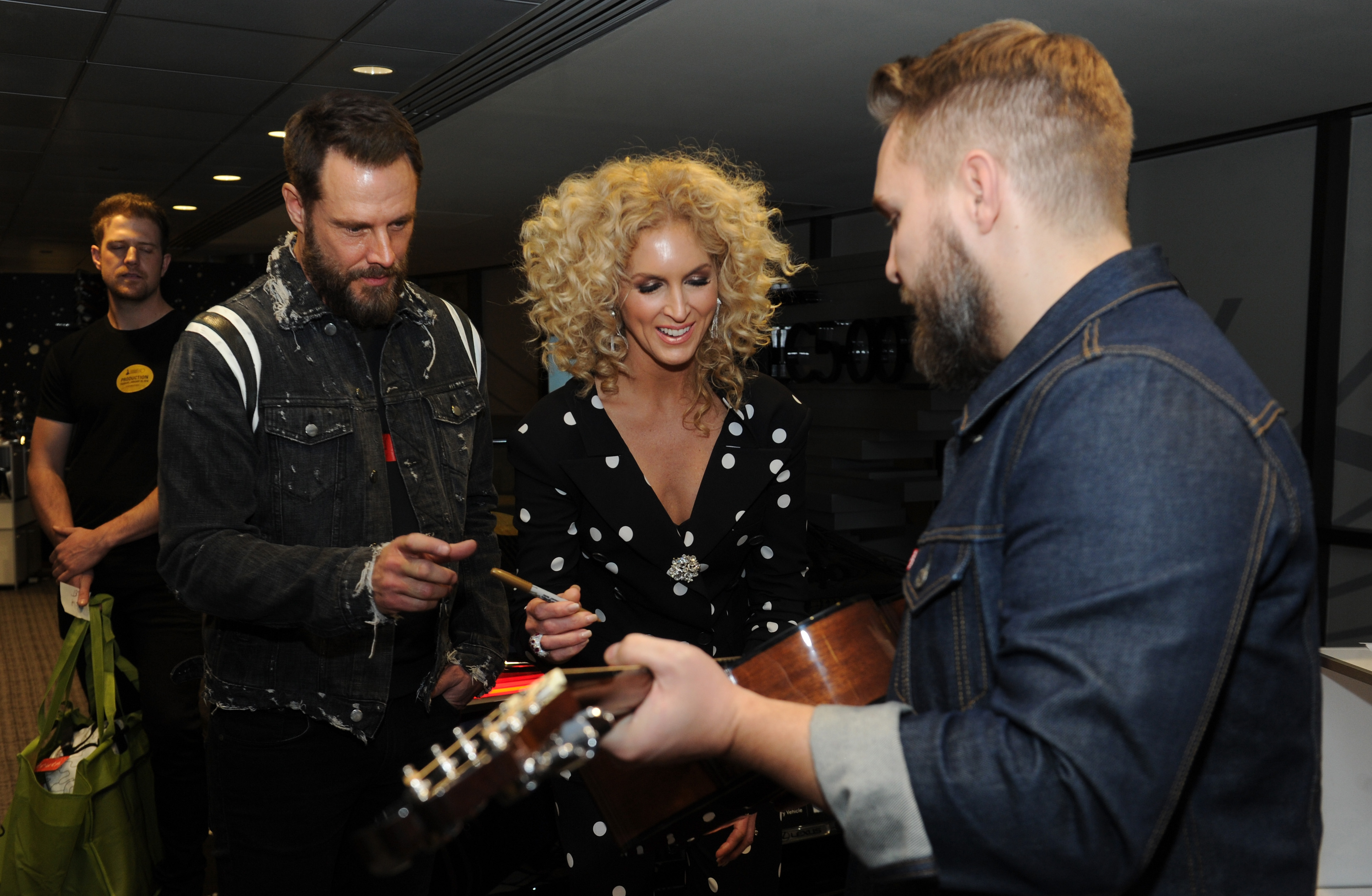 Another highlight is Alpha Priority, a VIP airport service that guarantees A-listers like Rihanna and Justin Bieber can get to and from their gates without attracting the attention of the paparazzi. "We have airport greeters who meet your passengers curbside and expedite you through all airport procedures including security, fast-tracking them out through the lounge and to their boarding gate on their departure and arrival," owner Pedro Arias told us.
"When they get to their destination, we have a greeter who meets you at the aircraft gate and expedites you through customs and immigration coordinating with their drivers outside. It's like having your own 007 agents for every airport." As a sponsor, they'll be shuttling talent from their hotels to Madison Square Garden all week, so you might not spot a celebrity in the wild…although it's rumored that some stars will take the subway after the award show is over.
Click through to see everything in the 2018 swag bag.