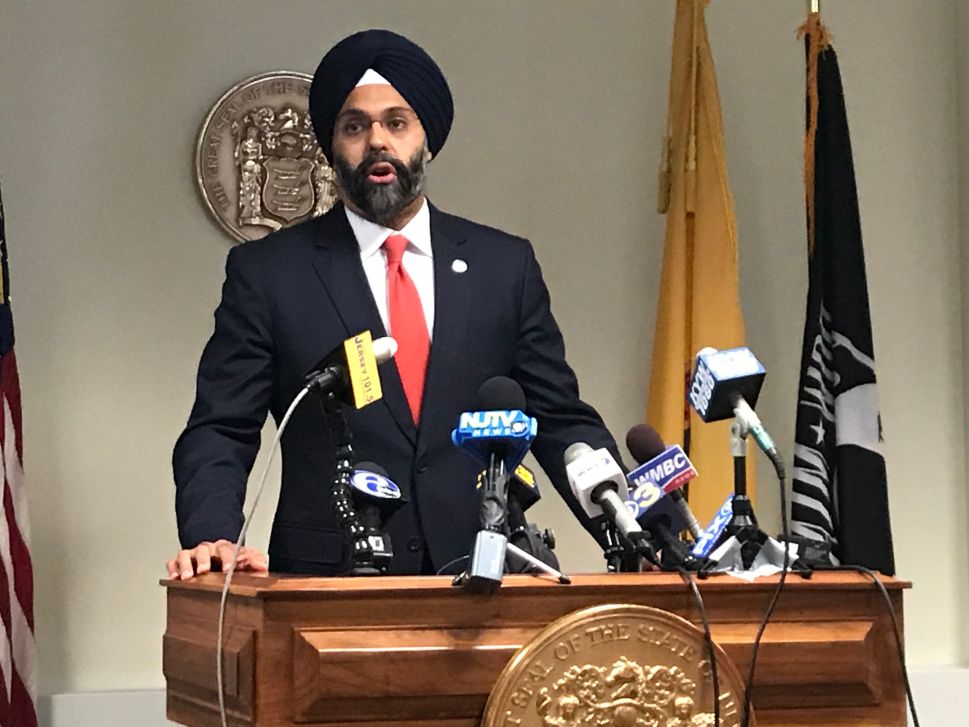 Former Bergen County prosecutor Gurbir Grewal became the first Sikh state attorney general in U.S. history after state lawmakers swiftly confirmed his nomination after Gov. Phil Murphy was sworn into office.
Grewal, 44, is also the first South Asian-American attorney general in New Jersey after the Senate voted 29-0 on Tuesday to confirm his nomination. He is the first of Murphy's Cabinet picks to be confirmed.
"I never once imagined that my life's journey could bring me here today," Grewal said Tuesday during his confirmation hearing earlier in the day in front of the Senate Judiciary Committee.
Grewal has served as Bergen County's chief law enforcement officer since January 2016, when he was named acting prosecutor by former Gov. Chris Christie. He was later confirmed by the state Senate and sworn into office in November 2016.
Grewal is a former federal prosecutor who led the economic crimes unit at the U.S. Attorney's Office in Newark. He was previously an assistant U.S. attorney for the Eastern District of New York.
On the campaign trail, Murphy frequently said he wanted an attorney general with a "steel backbone" who will help him stand up to President Trump's policies. Murphy has already suggested New Jersey could file a legal challenge to the proposed Republican federal tax overhaul and has said he also wants to protect undocumented immigrants who came to the United States as children from deportation.
During the confirmation hearing, Sen. Gerald Cardinale (R-Bergen) asked Grewal what he would do if Murphy told him to issue a directive to county prosecutors to de-prioritize the enforcement of some laws.
"My reaction would be to have a discussion with the governor's office and advise them on what can be done and what can't be done, and tell them that that can't be done," Grewal replied.
Under Grewal, the Bergen County Prosecutor's Office found that former Wyckoff Police Chief Benjamin Fox violated state guidelines barring racial profiling in policing. Fox had sent an email that urged officers to watch out for "suspicious black people in white neighborhoods." A few months after Grewal released his findings, Fox resigned from the department.
"There was a lot of resistance because he was not part of the good ol' boys network," Cardinale said of Grewal's nomination for Bergen County prosecutor. "He proved that he was more than up to the job. He did the job in an exceptional way, and he earned the respect of the people of Bergen County."
In 2017, the Bergen County Prosecutor's Office declined for the second time to pursue Bridgegate-related charges against Christie, even though a municipal judge found there was probable cause to go forward with a complaint alleging Christie was aware of the September 2013 lane closures on the George Washington Bridge and could be prosecuted.
Grewal recused himself from the matter because Christie had named him acting prosecutor and nominated him for the Bergen County job.