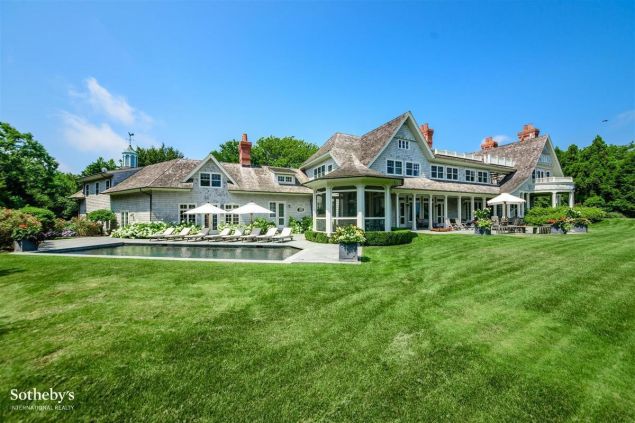 Disgraced movie producer Harvey Weinstein and his soon-to-be ex, Marchesa designer Georgina Chapman, have sold their extravagant Hamptons home.
The former couple has been trying to sell the seven-bedroom, 7.5-bathroom Amagansett beach house since May 2016, when they listed it for $13.5 million. The 9,000-square-foot residence reappeared on the market for $12.4 million in July 2017, and by October—shortly after Chapman announced she was leaving Weinstein in the wake of numerous sexual assault and rape allegations—the house was removed from the open market.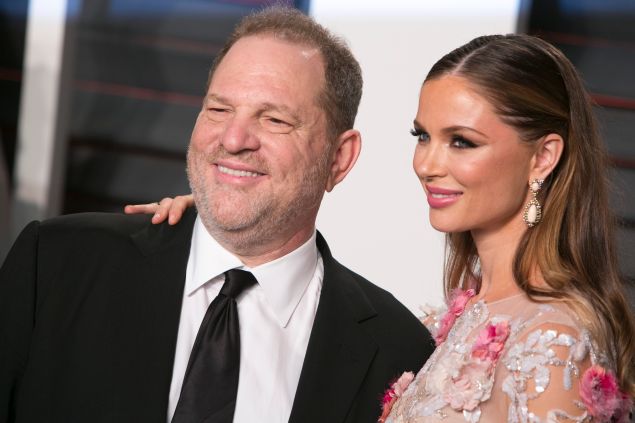 It turns out the house, located on 1.93 acres on Gardiner's Bay, reportedly sold for $10 million in November 2017 to Taisho Holdings Inc, according to 27East. That's a loss from the $11.4 million the former couple paid for the residence in June 2014.
The home features a master suite with a vaulted ceiling and private balcony, rooftop deck, open family room and kitchen, and a screened in dining porch.
There's also a large screening room, heated pool and deeded beach access, according to the previous listing from Sotheby's International Realty. In addition, there's a wine room, pool house and Jacuzzi, as well as a gym with a steam shower and dry sauna and 260 feet of water frontage on Gardiner's Bay.
It's not clear who precisely is behind Taisho Holdings Inc., but 27East notes that the new owner could perhaps be related to Taisho Pharmaceutical Company, an international corporation headquartered in Japan.