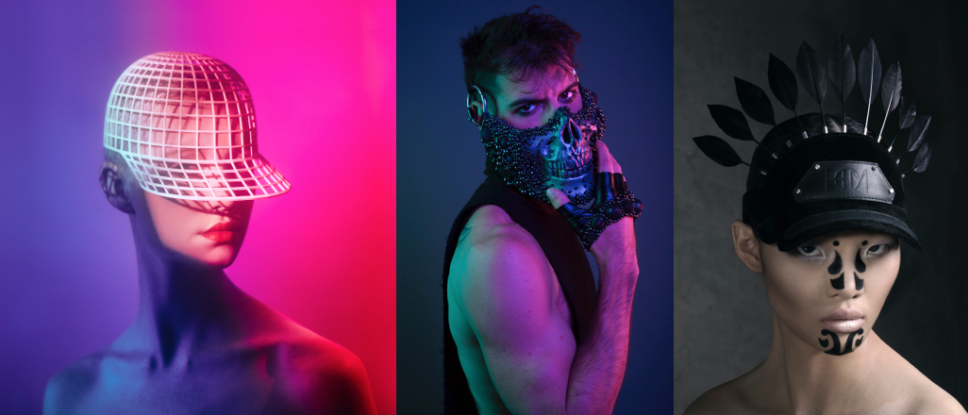 The art of hat design goes far beyond flower crowns at Coachella. Often, the top musicians of the world (Beyoncé, Lady Gaga, Erykah Badu, to name a few) are associated with wild headpieces, as are artists, eccentric creatives and certain fashion plates.
A hat is something that's hard to ignore—and lately, a circle of modern milliners have been flipping the script and reinventing the hat as we know it, accompanied by a sense of artistry, of course. Below, meet three designers who are taking the humble headpiece to new heights.
Malakai
"I come from a background as a performance artist," said Malakai, the multi-disciplinary performance artist behind the bold hats worn by everyone from Rihanna to Erykah Badu and Katy Perry. "Ritual and neo-paganism had always been a part of my story. Headpieces naturally fell into this. I think also my punk and goth roots play a part, as eccentric makeup and hair are strong visuals. My vision and interests are non-traditional, so that aspect comes naturally," he said.
Prior to launching his fashion house in 2013, Malakai could be found performing at Coachella and Cirque de Soleil, to name a few high-profile acts, in addition to creating bespoke jewelry and design objects. His modern millinery house, though, pulls from his varied background and brings elegant pieces that are equal parts hat and jewelry. Take FKA Twigs' 2016 Met Ball look, Lady Gaga's studded military hat with in American Horror Story or even Beyoncé's gilded headdress and body jewelry worn during her 2017 Grammy performance (along with her getups for Lemonade—a personal favorite project of the artist) as examples. Nike and H&M have also used pieces from the line in videos or campaigns, as has Rick Owens in his fall 2017 collection. In his own words, Malakai takes inspiration from underground movements, the occult, science, music, technology, nature, indigenous people and aliens.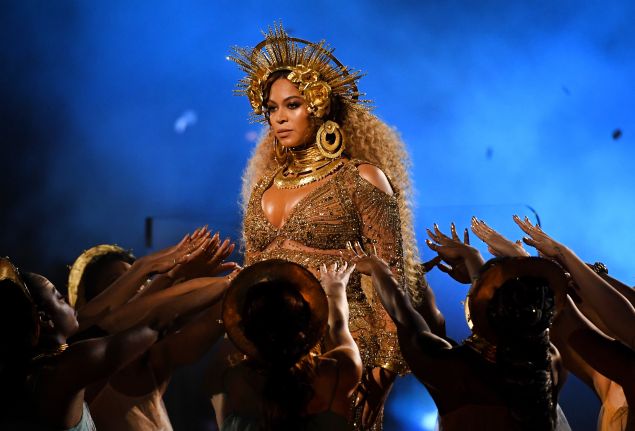 Part of the artist's ornate aesthetic also has a lot to do with the many places he calls home. "Berlin is where I live now, Bali is where my productions studio is and Los Angeles is where my business partner, Josephine Musco, runs the company," he explained. "I lived in San Francisco and that is somewhere I will always consider one of my homes. Berlin has a very similar energy. Freedom, music, community, all things that inspire me. Bali is very inspirational on a spiritual level and has a very intense landscape. It is one of the most artistic places I have ever been."
According to Malakai, the work he does is an even mix of pre-made pieces and customization, with much of the work supported by musicians and artists. Many of his pieces too, are one of a kind. "Part of my drive to create is my love for craft," he says. "I love to learn how to make things and feel called to combine the handiwork and detail of the past with a modern or futuristic approach. For me, it's a potentially lost art that should be preserved. It is depth and dedication."
Heidi Lee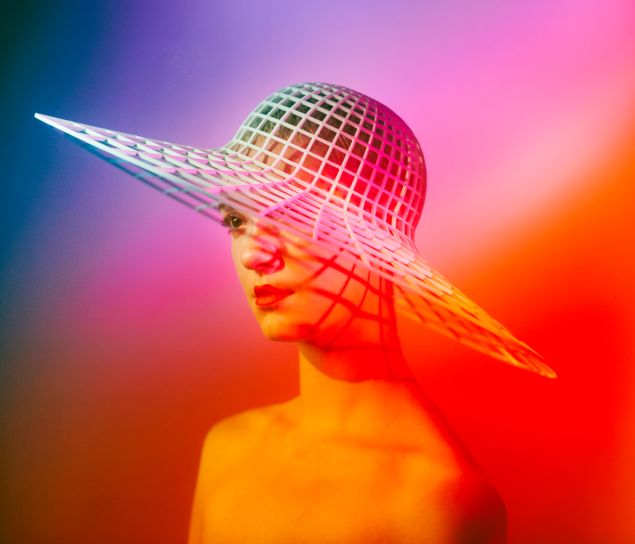 Heidi Lee is the hat maker with a penchant for 3D forms and surrealism. In fact, you've probably seen her iconic "Endless Echo Hat" created from a 3D scan of her face on Instagram; it's made of over 8,000 Swarovski crystals. "I garnered the Accessory Design Award for my hats from the Met Museum Costume Institute in 2012," she noted of the praise the piece has garnered. "That marked the tipping point where I began pursuing this direction."
Lee is a RISD graduate who went into millinery design after collaborating with her uncle, a 50-year veteran of the millinery industry. He made hats for the major department stores in New York City. "My biggest inspiration is living in New York City," she said. "Every corner brings a new perspective; a New York state of mind."
Designing hats may be an age-old industry, and today, it may feel less relevant for those of us who don't explore beyond the beanie or beret, but Lee has created a design process that passes through the threshold and mixes old and new. "I marry new technology with old, time-tested techniques, in an effort to create signature, wearable works of art," she says. "Stemming from a strong foundation in the arts at RISD, good design is essential to my work."
Her clientele ranges from celebs like Missy Elliott to Lauryn Hill and also art world stars like Jia Jia Fei and Paridust. "I have clients who insist they never leave the house without their Heidi Lee hat because it brings them luck wherever they go," she explains. "Like shoes, no matter how complex or simple a design is, each hat can be custom made-to-order with care to the size of the wearer's head from XS-XXL."
Romain

Thevenin
https://www.instagram.com/p/BWqAcdXHAyE/?taken-by=romaintheveninparis
Romain Thevenin is the Paris-based designer creating mask-like hats that reference everything from ghoulish creatures to video games—all while juxtaposing leather, chiffon and shiny beads. Last year, Grace Jones even wore one of his pieces to at the Montreux Jazz Festival.
"What I like about the creation of my pieces is the expression of its sensations through colors, materials and volumes," he said. "Regarding headpieces, I think it finishes the look. The face is the part of the body that we usually look at first."
As a graduate of the Chardon Savard fashion school in Paris, Thevenin began experimenting with different forms and silhouettes comprised of unconventional materials like steel with embroidery or 3D printed forms. His business is also comprised of many different aspects, including a basic range that represents 50 percent of sales, an accessible couture range (40 percent) and a tailor-made couture range (10 percent).