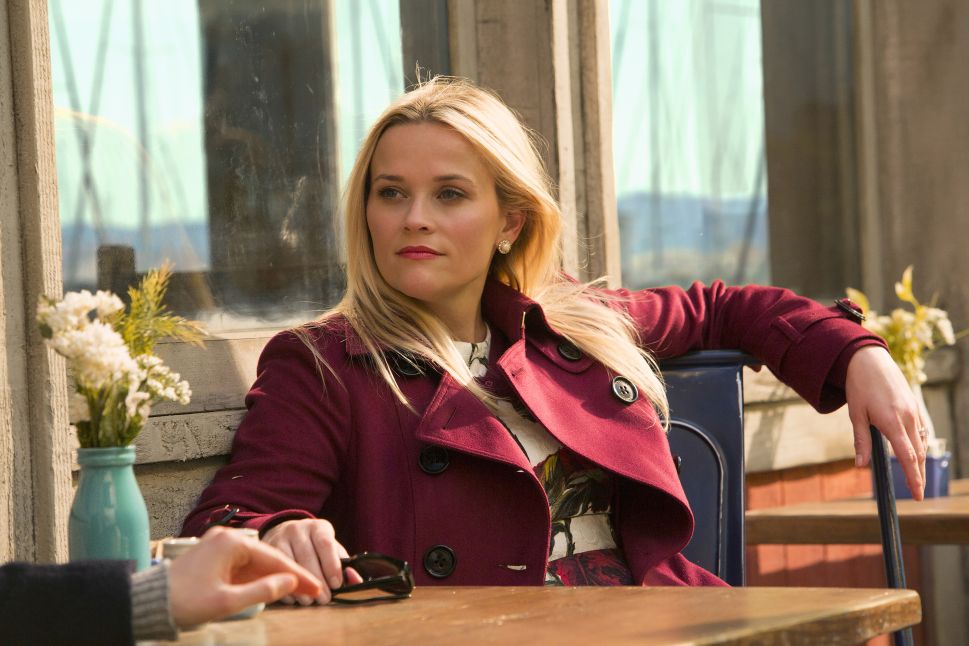 Hollywood has been failing women on multiple fronts—both in front of and behind the camera for decades.
One such issue that has again come to light recently is the gender wage gap, which has been further highlighted this year by the disparity between the highest-paid actors and actresses. Fortunately, the passionate demand of viewers is leading to increased competition in the marketplace and heated bidding wars. All of that spells good news for female stars such as Jennifer Aniston and the cast of HBO's Big Little Lies.
Recently, Apple beat back the competition to land the rights to Aniston and Reese Witherspoon's hyped new morning show drama for its planned streaming platform (unless, of course, Apple ends up buying Netflix).
As the tech giant prepares to invest $1 billion into original content, reports suggested that Aniston and Witherspoon would earn around $1 million per episode for their two-season order deal, a figure Hulu is roughly matching for George Clooney's upcoming show. The two leading ladies will also see some extra green thanks to their executive producing fees and backend point deals.
But most importantly, their market-leading deals are trickling down to other series as a rising tide lifts all ships.
THR reports that the Apple (AAPL) salaries have impacted the upcoming second season of HBO's Big Little Lies.
Originally conceived as a limited series—also starring Nicole Kidman, Alexander Skarsgard, Shailene Woodley and other familiar faces—HBO had no plans to extend it past a first season. As such, there were no further contracts in place for the stars involved.
But when the show became a commercial and creative hit—1.1 million live viewers across its first season, plus Emmy and Golden Globes wins for limited series—it became a matter of when and not if Big Little Lies would score a second season.
Now, HBO finds themselves in a position of little leverage at the negotiating table.
Witherspoon and Kidman earned between $250,000 and $350,000 an episode in season one, which consisted of seven total episodes. That does not include points off the show's backend or executive producer fees. With Apple now setting the market at a considerably higher price range, those numbers are going to spike.
According to THR:
"Sources say the duo is getting in the $1 million-an-episode ballpark for season two, as well as points off the show's backend and EP fees. Co-stars like Zoe Kravitz also are said to have scored significant bumps, with the actress' total season-one salary of $380,000 jumping to $3 million for the sophomore run. Shailene Woodley, who earned $1.7 million for season one, is also said to be getting a sizable pay raise. Season two of the show is being planned to shoot in the spring but won't air until 2019."
Representatives for Aniston, Kidman, Witherspoon and Kravitz have yet to respond to Observer's request for comment.
On top of the recent announcement that Grey's Anatomy star Ellen Pompeo will be earning a staggering $20 million-plus per season from ABC moving forward, it's hard not to get the least bit excited about the slow changes to the pay scale.
"It's not a shock to anybody that having a second season of an ongoing series is easier to have with those deals in place," HBO programming president Casey Bloys told THR. "Every outlet has to make their own decisions about economics that make sense for them. I'm not going to shake my fist and say, 'Darn it, Apple!' If that's what made sense for them for that show, God bless."
With nearly 500 scripted shows on television in 2017, content producers will have no choice to pony up the paychecks if they want to stay competitive in the Cold War-like content arms race.