Scroll through to see Hilary Duff's GlassesUSA.com collaboration.
Courtesy GlassesUSA.com
MusexHilaryDuff is her first collaboration with GlassesUSA.com.
Courtesy GlassesUSA.com
The shapes include round, aviator, cat eye, fine wire, brow line, square and oversize.
Courtesy GlassesUSA.com
The shades come in two to four colors and there are 20 pairs to choose from.
Courtesy GlassesUSA.com
The color options include blush, green tea, rose gold and tortoise, if you're more of a Liza than a Molly.
Courtesy GlassesUSA.com
The price point is $89, with prescription lenses included.
Courtesy GlassesUSA.com
The Jane glasses are in honor of Jane Austen.
Courtesy GlassesUSA.com
Users can try on the glasses at home by snapping a selfie.
Courtesy GlassesUSA.com
You can add prescriptions to almost all of the frames, and if you don't wear glasses you can choose sunglasses.
Courtesy GlassesUSA.com
If you've wanted to look like Hilary Duff ever since her Lizzie McGuire days, the time to channel your favorite former child star has arrived—and you don't even need to undergo a massive change to your appearance. The entrepreneur and actress is revealing a glasses line inspired by powerful women throughout history.
Duff, who's currently starring on the must-watch show Younger (created by Sex and The City writer Darren Star and styled by Pat Fields), teamed up with GlassesUSA.com to create her own collaboration, which we can only assume plays homage to McGuire with the "Lizzie" frame. MusexHilaryDuff is her first collection on the site, which is a one-stop shop for eyewear, letting users try on frames with a virtual photo booth. The styles in this collection are ideal for endless Instagram options, with inventive colors in modern shapes (20, to be exact).
Observer caught up with the multihyphenate star on the West Hollywood set of a shoot for GlassesUSA.com, where she paired a feminine white blouse and pink fur slides worthy of Rihanna with trendy wire-rimmed glasses. We chatted about the inspiration behind the frame names, Instagram shopping and what to expect on Younger next season. 
[youtube https://www.youtube.com/watch?v=o7GQ7BVOeLI&w=600&h=315]
Tell me about all the ladies these frames are named after.
I was already working with GlassesUSA.com and we were almost halfway through the process and they said, 'You have to name all of these,' and there's a lot of frames to name! There are 20 different styles and each one has different colors.
Did you name all of them at once? 
No, this has been a little bit of a process. Then it just came to me—cool women in history. I thought that it was going to be so easy because there are so many rad women that have done such cool things. The line is targeted towards wanting to make women feel strong, confident and beautiful and like they don't need to choose. These glasses are very reasonably priced even though the quality is amazing. We chose women who are badass pioneers standing on the forefront of change, being really brave. I got some real history knowledge that I feel like I haven't learned since middle school.
What are some of your favorites?
Cleopatra is one, Jane Austen, Clara Barton, Joan of Arc, Marilyn Monroe, and of course, we threw a little Lizzie up in the mix. They're actually my favorite ones.
What was the design process like? 
The whole process has been really creative and awesome. To see them, to hold them and to imagine them on real women is such an exciting thing for me.
Do you think that more and more people are getting new frames, just for posting on social media?
The other day I was saying these Instagram ads get me every time. I buy everything that is thrown my way and then my friend told me, 'Well, they're targeting you because of who you follow.' I was so mad about it. It's too much for me.
But yes, they are very affordable and you can make all of them into sunglasses which is rad. I got so hung up one day on their website when I was first learning about the company. They have this virtual mirror and it's awesome because I do all my shopping online and glasses are hard to buy because you never know. I feel like I'm better now about clothing, knowing what's going to fit and what doesn't, but glasses are hard and [GlassesUSA.com] is definitely making it easier.
Speaking of Instagram, yours is incredibly popular. What kind of images do you try to post? 
I have a relationship with it where sometimes I'm really casual and sometimes I feel like it's more curated. I'm protective over my Instagram but also a little lax. I want to be authentic and show a variety of my work but also things I'm interested in—and obviously my son. If I could post every single picture of just my son I would, but I feel like that's not doing right by him. I get jealous of my friends who nobody follows that get to post as many pictures of their kids as possible because that's all I really want to post. I try to be smart and inspire, like when that rad picture of my cellulite on vacation was taken. I try to think [about] how I'm going to move forward and that's a big part of what I try to spread.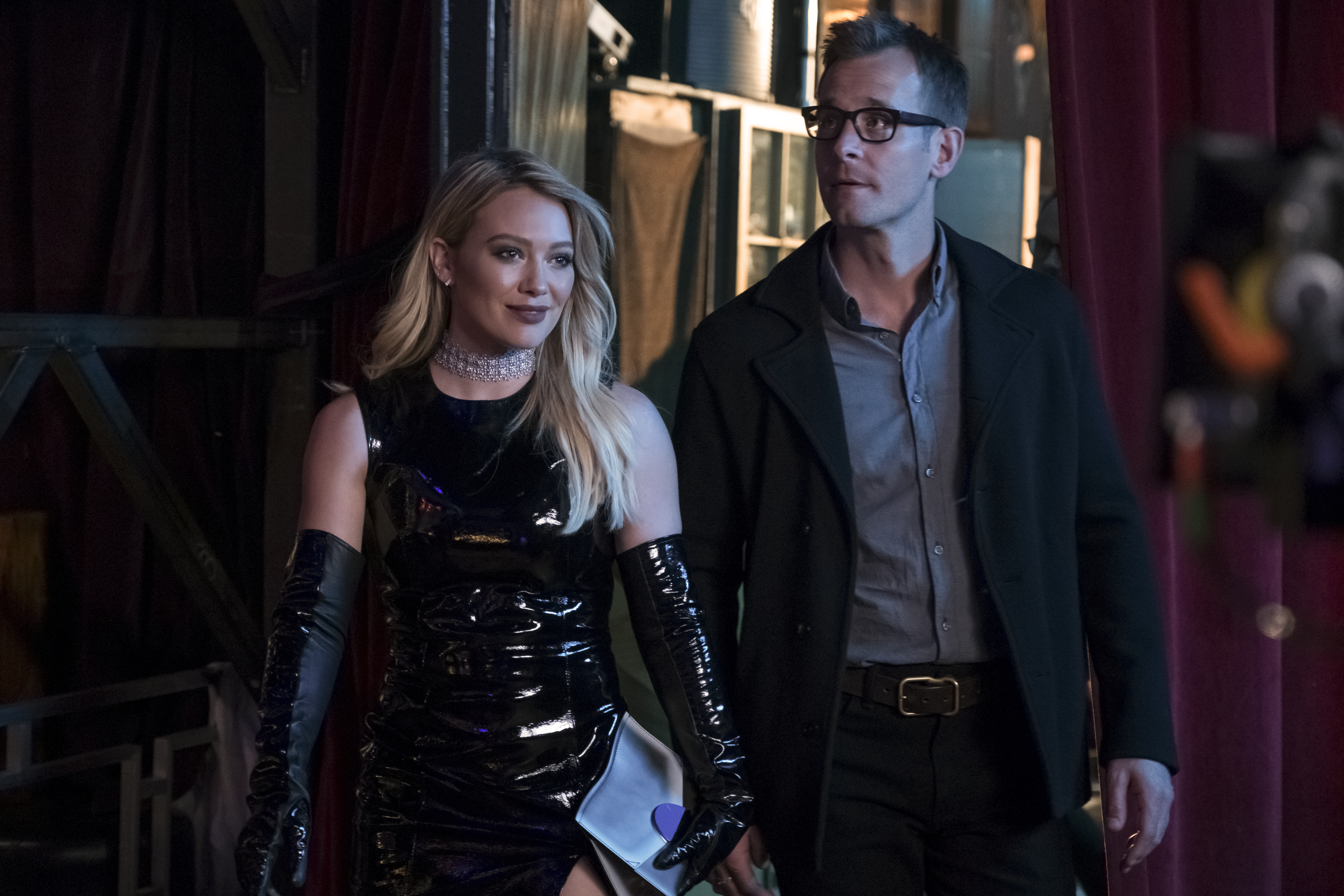 What else do you have planned for 2018? 
Younger starts [filming] in February and we're in the fifth season. Josh just got married, I'm assuming we're going to start there but they don't tell me very much anyway. It's going to be cold—we're going to New York in February. We film in Williamsburg all the time.
And now, the most important Younger question. Who do you think Liza should end up with?
First I think we need to see her and Charles get down and dirty, do what they need to do. I want her to be with Josh, everyone thinks that's a bad choice but I feel like they're so good together and he's so sweet. He's a standup guy. He loves her so much, but I know that's not the popular choice. I love them both so much but it's a known thing on set I want her to be with the young guy. I'm used to having the unfavorable choice.