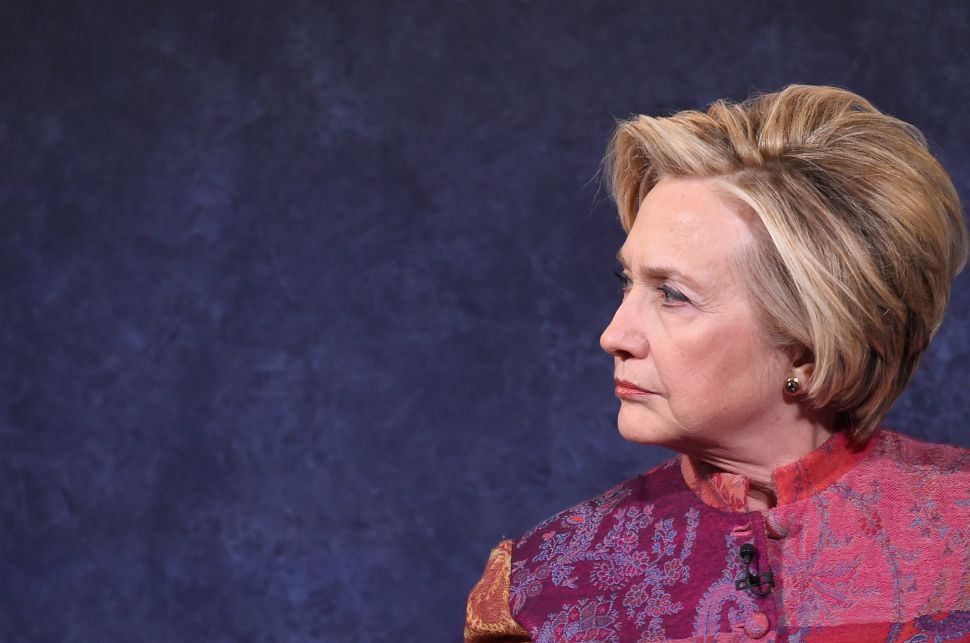 Former presidential candidate Hillary Clinton addressed a recent New York Times report documenting her refusal to fire a top advisor accused of sexually harassing a younger staffer.
In a Facebook post uploaded Wednesday evening, Clinton explained her reasoning for keeping faith advisor Burns Strider on her 2008 campaign, even after an aide alleged sexual misconduct from the 30-year old staffer.
"He needed to be punished, change his behavior, and understand why his actions were wrong," wrote Clinton. "The young woman needed to be able to thrive and feel safe. I thought both could happen without him losing his job. I believed the punishment was severe and the message to him unambiguous."
The staffer claimed Strider touched her inappropriately while sending out lewd messages. Clinton demoted Strider and docked his pay upon hearing of the allegations. The woman in question was moved to a different position within the campaign.
"I very much understand the question I'm being asked as to why I let an employee on my 2008 campaign keep his job despite his inappropriate workplace behavior," Clinton added. "The short answer is this: If I had it to do again, I wouldn't."
After the Times story ran, Clinton said she reached out to the woman and that she had flourished in her new role in the campaign.
President Donald Trump's first State of the Union Address began several minutes after the statement was uploaded to Facebook.