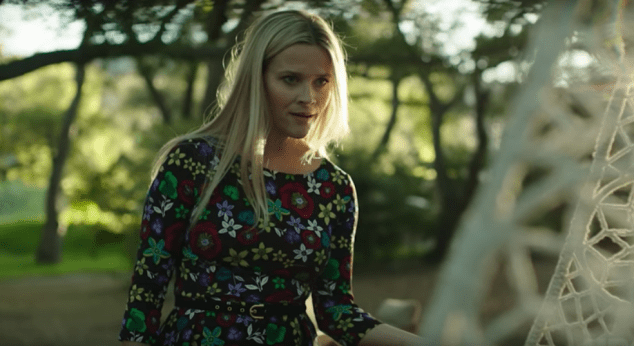 It's no secret: TV is aspirational, presenting a version of the world that is closer to what we desire, rather than reality. Broke 20-somethings living in Manhattan lofts, struggling writer with walk-in wardrobes, and interns dripping in Fendi and Chanel are all lies TV is guilty of telling us. The costume department is often the most at fault. It can be disappointing when you fall in love with a sweater or a dress, only to find out it retails for more than your rent. The solution? Shop statement items and fake what you can't afford. Here's how to get the looks from all your favorite shows.
Some of the most coveted clothing can be found in series that are set in a different decade. Thrift stores and costume houses are home to most of these onscreen finds. It can be hard to match the exact version, but not impossible. Sports brands will often reissue iconic collections making retro apparel and shoes easier to come by. But if you want an original piece then look to places such as Etsy, as The Americans costume designer Katie Irish suggested.
Contemporary costuming by its very nature is easier to find, through curated shopping guides like the ones we provide regularly, and by the communal effort of social media. For many, part of the Scandal watching experience on a Thursday night includes following along as costume designer Lyn Paolo live tweets the show. Sometimes the quickest way to find the source of an outfit is to ask the person either wearing it or the person that crafted the look. Insecure's Ayanna James is another costume designer with a strong Twitter presence, answering questions about the clothes worn by Issa and Molly on a frequent basis.  
Fan accounts also provide the answers. Eagle-eyed Riverdale viewers act as outfit sleuths before an episode has even aired, turning to the cast's many Instagram Stories for costume sneak peeks. If Riverdale is your TV style obsession then this is the account for you. Being proactive is important; you have a much better chance of still being able to find an item before an episode has hit airwaves. The lag time between production and air date poses a similar problem, so it's always good to follow the cast of your favorite show in case they offer an early look.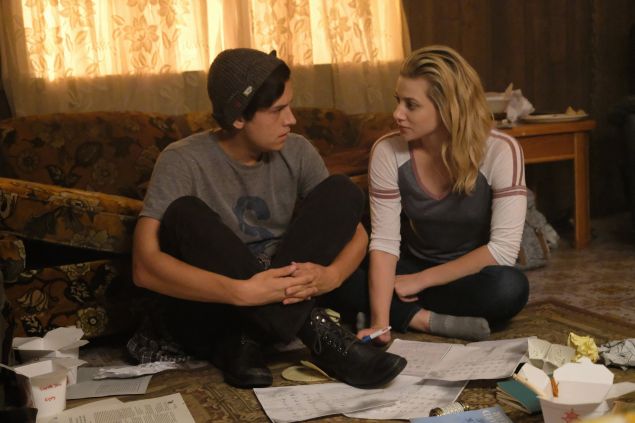 This is also one of the reasons why consignment shopping is an ideal place to look if you desire an outfit seen on screen. Not only will it be more affordable, but it is also better for the environment as it lowers your carbon footprint. On sites such as The RealReal and ThredUp everything is authenticated, making it risk free in the fakes department. So you can pick up this licorice print Marc Jacobs as worn by Joan Watson on Elementary for a fraction of the retail price. ThredUp also stocks everything from Banana Republic to Burberry; mixing and matching high and low fashion.
Rent the Runway is ideal if you only plan on wearing an outfit once and don't want to splash out; this could be for a wedding, job interview or just because you want to wear designer without the hefty price tag. Shop here if you're aiming to emulate the style of Big Little Lies (this floral Suno dress was worn by Madeline) or Grown-ish (to copy Zoey in striped Opening Ceremony).
Emma Fraser is the creator of TV Ate My Wardrobe and spends most of her time writing about TV, fashion and costuming. Read her full bio here.