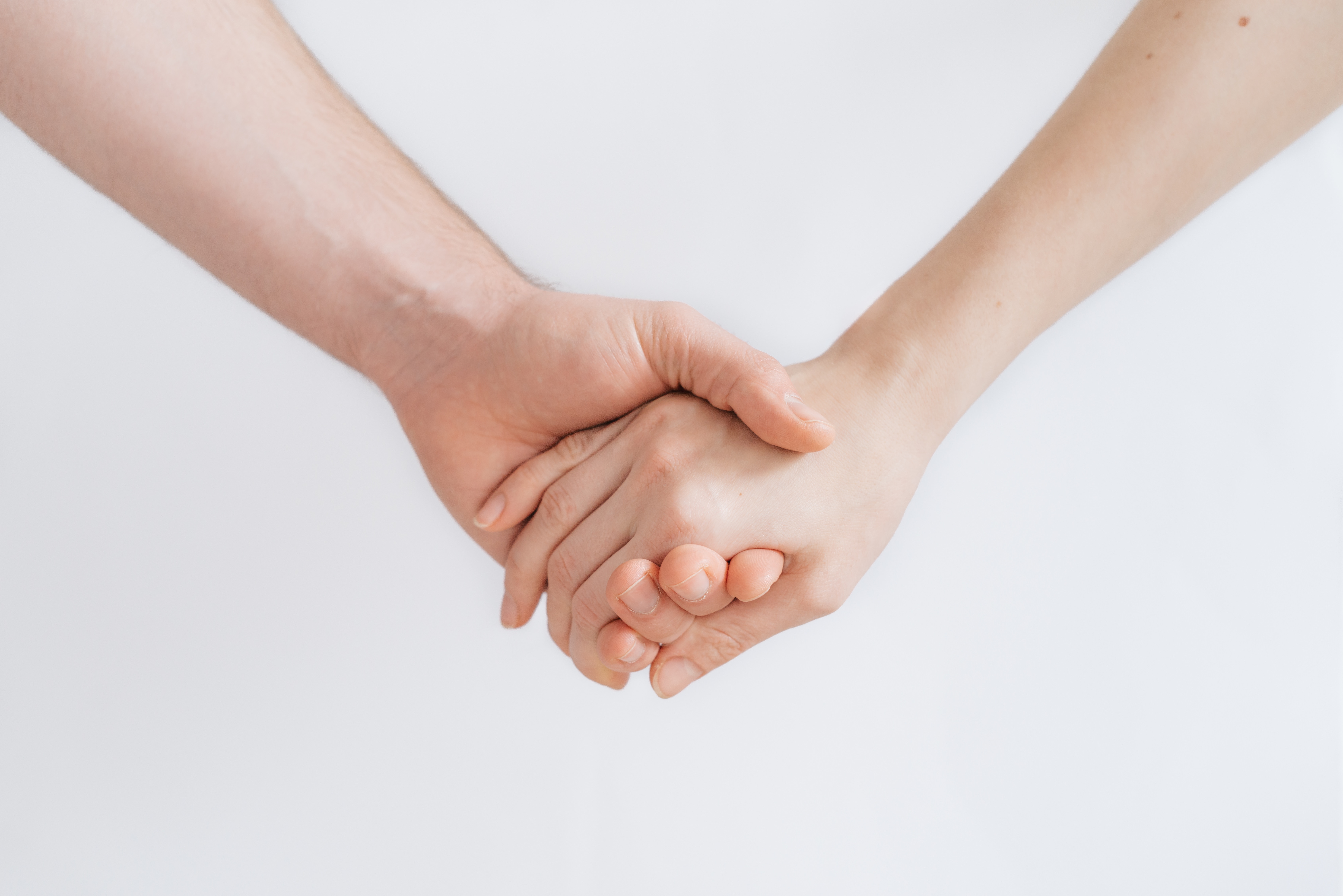 We all crave support in a slightly different form. While one person only wants company in the worst hour of their life, another craves problem-solving and action. While one loved one aches for adventure and intrigue to help them move past their greatest challenges, another needs stillness to recharge.
Everyone gives away love a little differently, but it's important to keep in mind that the way we prefer to give love may not be the way the person we're dealing it to likes to receive it. Here's what true solidarity looks like to each Myers-Briggs personality type—and what you can do to show them your support.
ESTP: Say yes to each suggestion for action. Take on the role of their new partner in crime. Get them to laugh when they are stressed and overwhelmed. Let them vent to you about what's going wrong. Give them space to make their own decisions. Reserve judgement when they make a mistake. Let them know you're there come hell or high water. Show up to prove you aren't all talk.
ISTP: Relieve them of their pressing responsibilities. Allot them all the time and space they need to think things through. Encourage variety and change within their lifestyle. Stay flexible in your response. Invite them on adventures. Don't take it personally if they don't come. Engage their intellect in conversation. Don't press them to share what they don't want to. Show them through your actions that you accept and won't judge any of theirs.
ESTJ: Listen to their rants and frustrations. Respect their abilities and strengths. Make a point to follow through on plans you make with them. Show up when they want someone around. Let them take the lead and give directions. Help them accomplish their goals. Remind them how much others respect their competence. Have confidence in their ability to overcome.
ISTJ: Speak to them in terms of practicalities. Remind them of good past choices they've made. Keep all of your commitments to them. Give them time and space to sort out their thoughts. Provide structure in whichever form they're craving. Keep ambiguity at bay whenever you can. Encourage them to stay true to their values. Show up to remind them that you value them.
ESFP: Show up for their best and worst moments. Remind them they're never alone. Answer the phone at any hour. Remain braced for all and any adventures. Listen intently to their stories. Ask about the pain they're not voicing. Present them with an opportunity to reengage with the world that they've subtly withdrawn from. Remind them how brightly they shine when they've forgotten.
ISFP: Help them see humor in their sadness. Listen closely to what's left unsaid. Let them withdraw and resurface when they're ready. Have an adventure planned for whenever they do. Encourage their creative expression. Follow their work quietly but religiously. Hide out from the world with them sometimes. Drag them out to engage with it at others.
ESFJ: Present them with an opportunity to collaborate. Frame it as them doing you a favor. Show up when they're feeling lonely. Tell them you appreciate the company. Praise them subtly in the presence of others. Connect them to inspiring mentors. Remind them that you have their back, regardless of the situation they're facing. Thank them profusely for always having yours.
ISFJ: Check in and ask them how they're doing. Tell them when you'll check in again. Ask them the hard and painful questions. Give them the time they need to properly respond. Remind them why you love them. Allow them to lean on you when needed. Schedule a specific reoccurring activity you do as a team. Take the lead when they aren't feeling confident. Encourage them to do so when they are.
ENFP: Ask them direct, difficult questions. Challenge the negative beliefs they've gotten stuck on. Invite them on an adventure. Fill their life with openness and laughter. Engage their intellect. Understand their silences. Reassure them that you'll be there when they're ready. Remind them of the strength they've forgotten.
INFP: Share the shame you have that matches their own. Do not balk or shy away from their depths. Let them be silent. Laugh with them in moments of redemption. Offer to take them on a long, destination-less road trip where they don't have to plan or think or feel. Give them the space they need to reach deep understandings. Listen once they're finally ready to share.
ENFJ: Notice when they're struggling. Ask them questions that are hard but direct. Listen without judgement. Support without limits. Acknowledge that their feelings are valid. Offer perspectives they may have forgotten. Help them get out of their heads and reconnect with their environment in a meaningful and mood-enhancing way. Remind them of the value they bring to other's lives when they've forgotten.
INFJ: Listen deeply and intently to their problems. Fill them in on the perspectives they have missed. Fill their lives with love and ample heaps of laughter. Let them take the space they need to sort things through. Whisk them away to have a quiet day in nature. Let the stresses of the real world fall away. Remind them of their place in the infinitely complex universe that surrounds them. Assure them that they'll always have a home in your heart.
ENTP: Invite them to explore a new perspective. Participate in friendly debates. Ask for their thoughts on the situation troubling them. Show warmth and understanding in your response. Encourage their budding ideas. Do not pin down or restrain the way they think. Allow them the alone time that they're craving. Be there when they resurface again. Offer them the opportunity for an adventure. Let them take the reins as soon as they are ready.
INTP: Give them all the time alone they're craving. Let them know you'll be around when they come back. Accept any brief irrationalities. Invite them along on an adventure. Avoid pressuring them to say yes. If they don't want to tell you, don't pry deeper. If they do want to tell you, listen intently. Tell them you accept them completely. Respect their competence and expertise.
ENTJ: Focus conversations on the practical. Respect their abilities and strengths. Remind them that you'll stick by them come hell or high water. Show up to solidify the point. Let them take the time and space they need to work out what's going to come next for them. Do not show them sympathy or pity. Engage in activities that pull them outside of their head. Remind them that you see them as capable. Let them take the reins at any time.
INTJ: Make yourself available for conversation, but don't try to solve their problems. Respect their competence. Allow them space. Provide perspective if and when they ask to hear your point of view. Help them lighten their workload. Lessen their practical concerns. Give them the space they need to work out their own solutions. Greet them with warmth when they're ready to come back.
Heidi Priebe is a personality psychology writer who focuses primarily on the Jung-Myers model of psychological type. Read her full bio here.