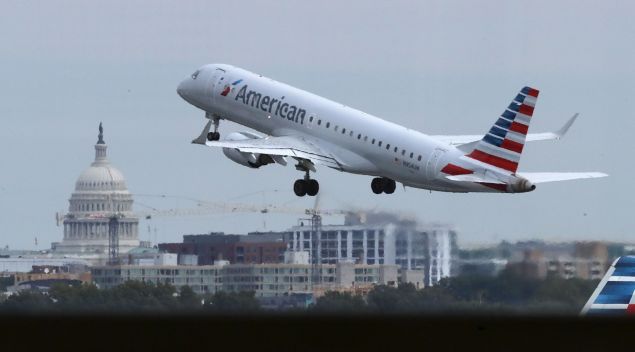 Airline stocks had a bumpy ride last week as investors feared aggressive fare wars between U.S. air carriers. But consumers are most likely elated over the recent news. On Tuesday, United announced plans to add flights, use larger aircraft and expand its "bare bones" basic economy service on more flights, leading to cheaper fares. This move will force the competition such as American and Delta to do the same, as they strive to gain market share on low-cost carriers such as Spirit and Southwest Airlines.
The simple fact is that any type of competition is great for the consumer—this holds true for any industry, not just the aviation sector. Competition means better deals and lower fares. Fierce competition also spells lower profits for individual airlines. But after a better-than-expected last quarter, it seems carriers are prepared to take that risk. Yet carriers' bottom lines are currently anything but stable.
The low cost of jet fuel contracts that the airlines have enjoyed over the past three years might soon be a thing of the past with crude oil prices on the rise. A result of the decline of the U.S. dollar and increased fuel demand, it could spell disaster for carriers if these prices continue to inflate. Jet fuel is the single largest expenditure for for an airline.
American Airlines CEO Doug Parker tried to mitigate investor fears last week, telling CNBC that the industry's growth plans are more disciplined now than they have been during previous periods of aggressive expansion. Parker also predicted that ticket prices would rise across the board if fuel prices don't soon drop. Already spending 23 percent more on fuel in the last quarter of 2017, the company expects that number to grow in 2018. How this will square with United's plans, and the inevitable competition from other major carriers, remains to be seen.
Established low-cost carriers typically will have a distinct advantage in staying in the black during a prolonged fare war, unlike the big hub-and-spoke legacy carriers like United and Delta. Low-cost carriers maintain their advantage by operating a non-diverse fleet of smaller single-aisle aircraft. This equates to streamlined maintenance overhead as well as fewer empty seats.
Not to mention the fact that they also often make use of smaller, underserved regional airports (such as New Jersey's Trenton-Mercer Airport) that command lower rent for gates and terminal space. These smaller regional airports usually are not "slot controlled" for arrivals and departures like highly congested airports such as New York's  LaGuardia Airport, making them extremely airline-friendly.
Fare war or no fare war, these plans still signal good news for the air traveler. In the age of constantly overbooked flights, added flights and larger aircraft will improve the quality of air travel, even if prices don't drop.
Kyle Bailey is a television news aviation analyst, pilot and former FAA Safety Team Representative. Read his full bio here.