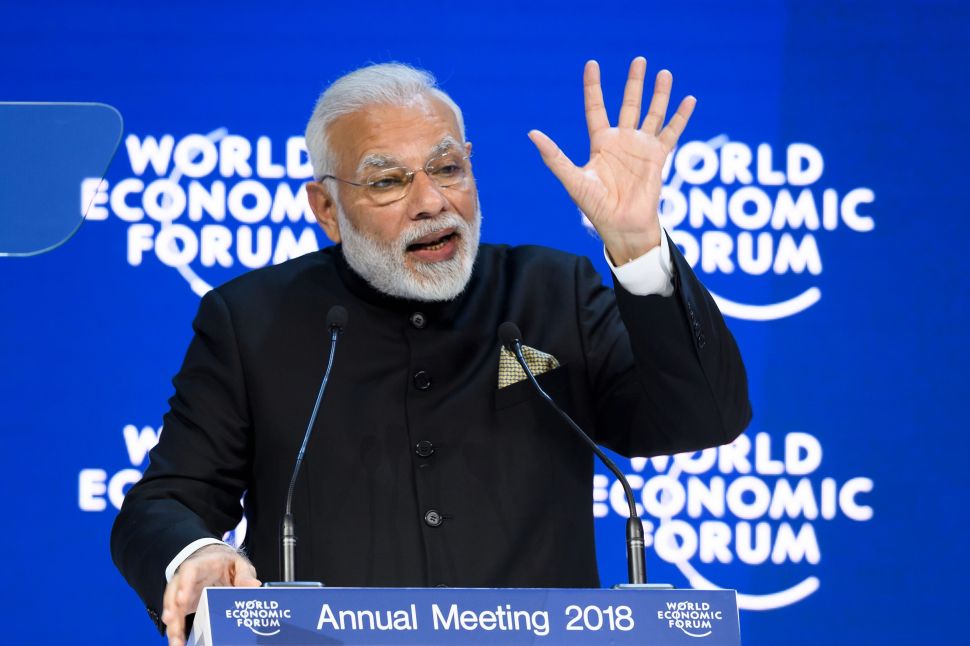 As globalization is battered by nationalism and technological changes, world leaders warn against isolationism.
Before a crowd of CEOs, billionaires and activists in Davos, Switzerland, Indian Prime Minister Narendra Modi delivered the opening plenary speech at the World Economic Forum on Tuesday. The prime minister's address favored globalization over isolationism and alluded to the dangers of a world dominated by the nationalist rhetoric promoted by President Donald Trump.
"Forces of protectionism are raising their heads against globalization, their intention is not only to avoid globalization themselves, but they also want to reverse its natural flow," said Mondi.
"The result of all this is that we get to witness new types of tariff and non-tariff barriers. Bilateral and multilateral trade agreements and negotiations have come to a kind of standstill," he continued. "Most nations have seen a decrease in cross-border financial investment further, growth in the global supply chain has also stopped."
After warning how "wall and barriers" arise from nationalism and a lack of economic development, the prime minister advocated for governments to adapt to the disruptions posed by technology.
"The solution to this worrying situation against globalization is not isolation. Its solution is in understanding and accepting change and in formulating agile and flexible policies in line with the changing times," he said.
Though Mondi's comments did not directly reference Trump, they echoed references past and present leaders have made toward the president—including a speech where former president George W. Bush said the world has seen "nationalism distorted into nativism."
Trump will speak in Davos on Friday, following speeches from German Chancellor Angela Merkel and French President Emmanuel Macron delivered on Wednesday.