Peter Hujar never garnered the recognition he felt he deserved. Following the 1976 publication of Portraits in Life and Death, the first and last book he published during his lifetime, the photographer was the subject of eight solo shows and had work appear in various group shows both in and out of New York City. There were previous dalliances with commercial work, and some high-end benefactors. Many of his friends were the bold-faced names of Downtown New York. But despite everything, he remained despondent, was regularly broke and frequently bitter about the elevating success of those around him.
"He really had a temperamental problem with self-promotion," said Joel Smith, who curated Peter Hujar: Speed of Life, an exhibition at the Morgan Library and Museum that opens on January 26. "The art itself is so much about vulnerability and exposing intimate dimensions of the self, that I think it was really hard to go back and forth between that mindset and the mindset of self-promotion."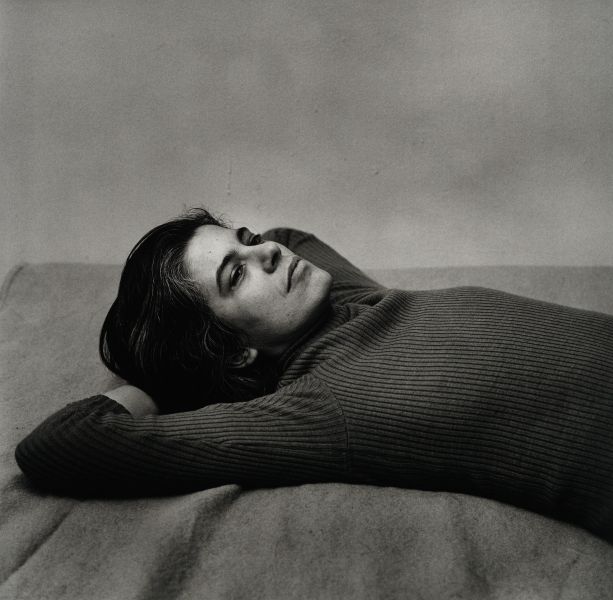 Born in 1934, Hujar came to New York as an awkward teenager from New Jersey to live with his mother, who had previously left him in the care of his grandparents. He supposedly began living on his own at the age of 16 after his mother, a heavy drinker, chucked a bottle at his head. Photography was already a passion—his report cards from his early teenage years make this clear—and his interest in the aura of people living untraditional lives was cemented through a close study of fashion magazines like Harper's Bazaar.
"He was looking at people like Irving Penn and Richard Avedon," Smith explains. "The magazines, as far as he was concerned, had nothing to do with the outer accourtments of style and fashion. It was about people who simply had style."
For Hujar, style was something that was not immediately evident, not always on the surface. Sometimes it was confusing or hard to find, impossible to put into words. And it was only the camera that could reproduce its feeling, project its truth, its beauty. His best portraits, like 1973's Candy Darling on Her Deathbed, do this so well, paradoxically existing somewhere between—to take the two poles of Hujar's constant resentment—the cold distance of Diane Arbus and the shocking glimmer of Robert Mapplethorpe.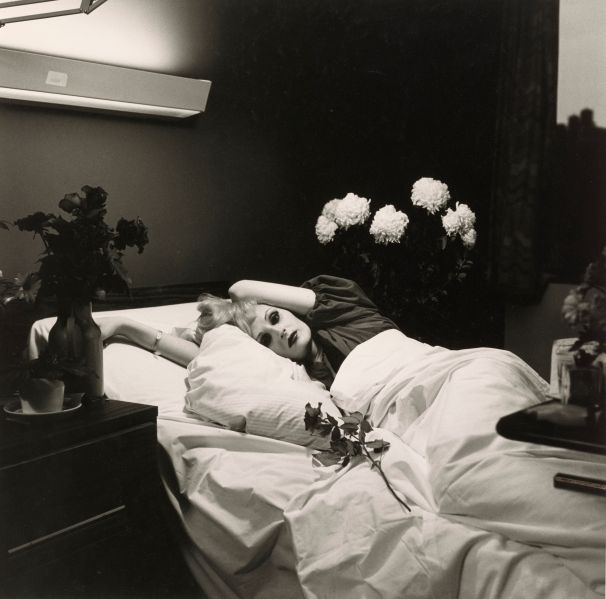 This is both more interesting and obvious than many of his peers. For Smith, Hujar's work is about aiming the camera at something with "some mystery beyond what you can see, yet what you can see manages to convey the secret somehow." It's a complicated balancing act that is clear in his portraits. Susan Sontag, Fran Lebowitz, and his former partner, the artist David Wojnarowicz are all caught in a moment that seems to exist in the seconds after they have slackened their body from the pose of being photographed. But these images also achieve much of their power because of the mythical character that hangs over their subjects like a shadow. Some of Hujar's recent fame has more to do with who he photographed, which has led to a limited view of his large body of work.
Look closely, and you will find a range of subjects: animals, both in the studio and their natural habitat; the abstract disorder of waves; jubilant street-style scenes of the Christopher Street Pier; lots of legs; and the drama of Manhattan's skyline, brutalist and severe during the day and twinkling like stars at night. Some of this work almost seems like it emerges from a different photographer, with a very different set of goals. Bringing the work together as a whole is challenging, which has contributed to Hujar's diminished role in the history of photography. "He never enunciated a theory of what this work was about," Smith said. "It was not in his nature to provide an exegesis of his work—he wanted it to stand for itself."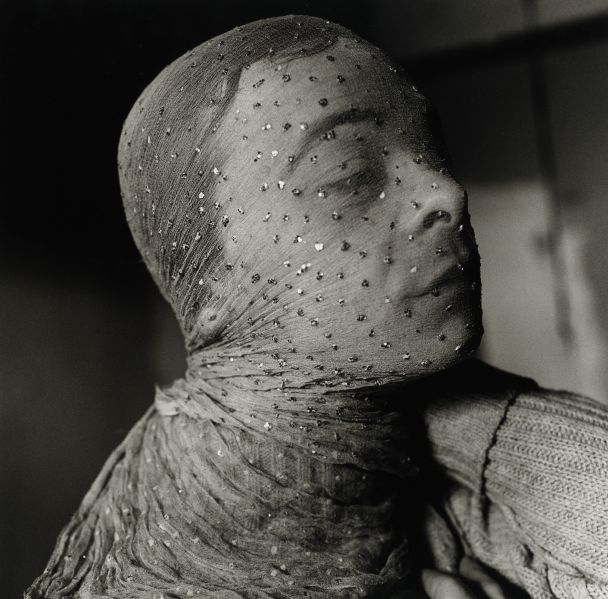 But in organizing the exhibition, which opened at Fundación MAPFRE's Barcelona exhibition space in early 2017 before traveling to New York, Smith arrived at what might have been for Hujar, who died of AIDS complications in 1987, something of a hidden-in-plain-sight mission statement. "One thing we do know is that he saw a connection [between his work]," said Smith. "The way that he liked to show his photographs was with different types of images side by side, really very tightly hung together in large groups." A portrait next to a landscape next to an image of a goose or the celebratory members of the Gay Liberation Front, for example.
A wall of the Morgan's exhibition will recreate Hujar's prefered method of hanging his work, embracing its planned lack of coherence. It's part of Smith's desire to stage a show with a complicated balance that both "treats him like an artist who is gone" as well as "stay true to his vision of how his work should be seen." Notwithstanding his rejection of artistic careerism when he was alive, by the end Hujar was also thinking about his legacy, knowing that his work would remain in view. "When I'm dead and famous, experts will want to look at all the prints and follow each step to the finished work," his friend John Erdman remembers him saying. And in the months before his death, Hujar asked the photographer Lynn Davis to come help him organize his work, destroying anything that was unexhibitable, as if he was planning the retrospective to come in his head, the one that has finally arrived.
Craig Hubert is an arts and culture journalist. Read his full bio here.