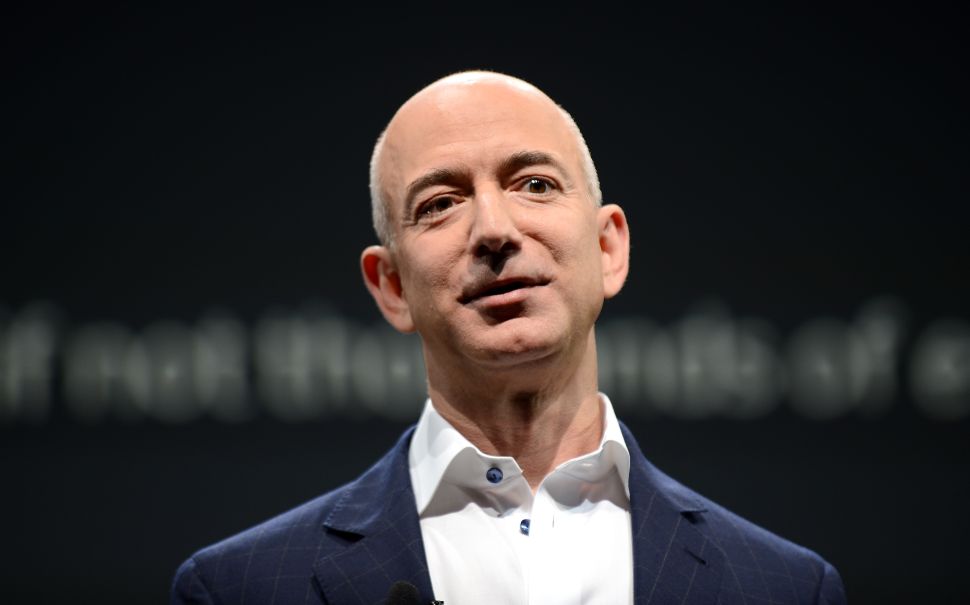 Jeff Bezos recently unseated Bill Gates as the richest person in the world. And now it looks like he's following the Microsoft founder's lead on philanthropy too.
Today, the Amazon founder and his wife MacKenzie granted $33 million in scholarship money to TheDream.US, an nonprofit education group. The money will be used to fund 1,000 college scholarships for undocumented immigrant high school graduates who are studying in the U.S. under the Deferred Action for Childhood Arrivals (DACA) program.
The students will receive a total of $33,000 in scholarship aid over four years to cover tuition, fees and books at one of 70 colleges in 15 states. Nearly 3,000 students are currently part of TheDream.US program.
In a press release announcing the grant, Bezos noted that his stepfather Miguel was born in Spain and immigrated to the U.S. from Cuba when he was 15 years old.
"He landed in this country alone and unable to speak English," Bezos said. "With a lot of grit and determination… my dad became an outstanding citizen, and he continues to give back to the country that he feels blessed him in so many ways."
TheDream.US was co-founded in 2014 by Don Graham, who sold The Washington Post to Bezos in 2013. Other co-founders included Henry R. Muñoz III, the finance chairman for the Democratic National Committee, and Carlos Gutierrez, who served as commerce secretary under President George W. Bush.
The first cohort of TheDream.US students will graduate from college in May.
According to the organization's president Candy Marshall, Graham reached out to Bezos after the tech titan tweeted his desire to get involved with philanthropy. The organization didn't hear from Bezos after the initial discussion, but on Wednesday, he confirmed to Graham that he was going to make the gift.
Marshall told Observer that Bezos' gift was coming "at a critical point in time," given that President Donald Trump plans to phase out DACA in March unless Congress replaces it. The House and Senate have also failed to pass the DREAM Act.
Bezos was "a generous donor who understood the social justice of supporting undocumented immigrants," Marshall said.
Other donors to TheDream.US include Bezos' parents Miguel and Jackie, Pierre Omidyar, the Bill and Melinda Gates Foundation, the Ford Foundation, the Coca-Cola and PepsiCo Foundations, the Chan Zuckerberg Initiative and Bloomberg Philanthropies.
"Whenever you have organizations like that behind you, that is a stamp of approval," Marshall said. "That's given us credibility that we very much needed."
Bezos has been one of DACA's most vocal supporters. He was among 100 corporate leaders who sent a letter to Congress this week calling for the program's renewal.
"The imminent termination of the DACA program is creating an impending crisis for workforces across the country," the letter read.
Support from the tech community has been a great boon to TheDream.US, according to Marshall.
"It helps others in a position to act (like members of Congress) to see the commitment of people in this country to let Dreamers work here and have access to an education," she said.