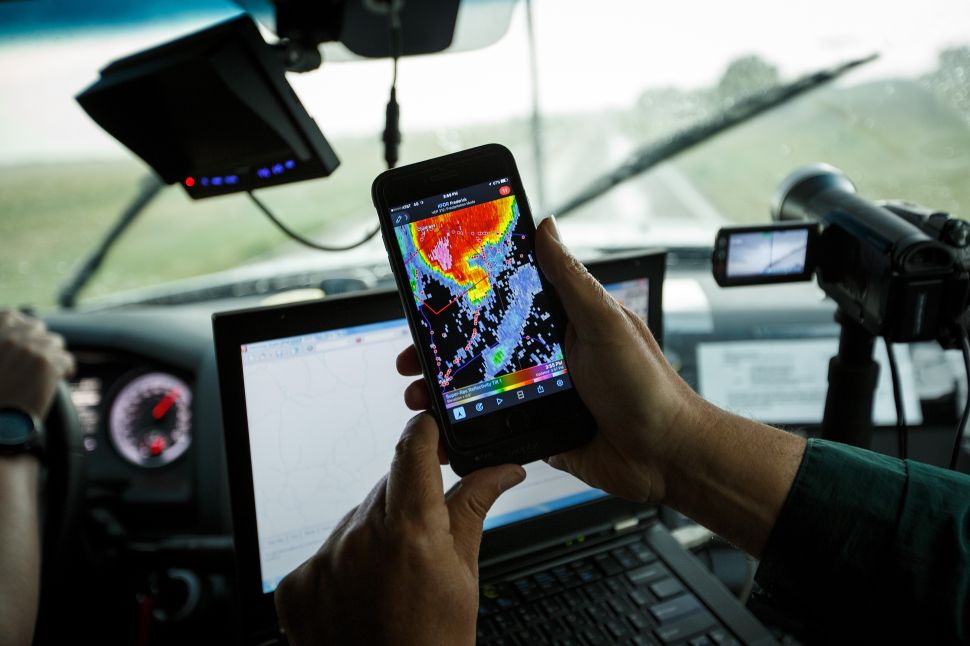 Joel Taylor, the star of Discovery Channel's Storm Chasers, has passed away. He was 38.
Storm Chasers co-star Reed Timmer confirmed Taylor's death on Twitter.
According to a Facebook post by the Team Western OK Chaser page in Taylor's hometown of Oklahoma, a cause of death has not yet to be determined.
"He didn't chase for the glory, he chased because he had a true passion for storms," the post said. "In the last few years, he'd load up with his dad and go chase and not even take a camera."
Friend and co-worker Mike Olbinski also took to Twitter in reaction to the news.
Taylor studied meteorology at the University of Oklahoma. He joined Discovery Channel's Storm Chasers in 2008 tracking twisters from close distances with college friend Trimmer, who worked for the show's TornadoVideos.Net platform.
Per Discovery's bio on Taylor, the two had a professional falling out over differences in their "scientific mission," with Taylor quitting to pursue real estate. Storm Chasers was then canceled in 2012 after five seasons.