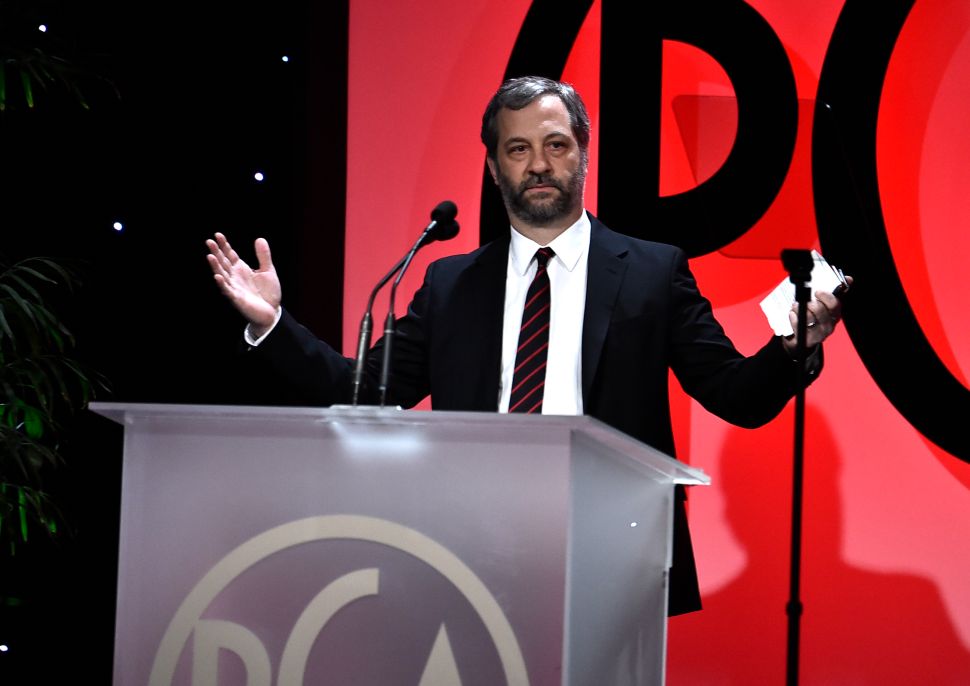 On Monday, Diane Keaton tweeted a message of support for Woody Allen, who has once again come under fire for his alleged sexual abuse and misconduct over the years.
Keaton tweeted that Allen "is my friend and I continue to believe him," which has brought sharp responses from major Hollywood figures, including writer-producer-director Judd Apatow.
In response, Apatow wrote: "I see a man who wanted what he wanted and didn't care that he was having an affair with a 19 year old when he was 54 who was also his daughter's sister. He also took nude photos of this child who he had known since she was nine and left them out for his family to see. Narcissism."
Apatow was specifically referring to how Allen met his wife of two decades, Soon-Yi Previn, who was the adopted daughter of his ex-wife Mia Farrow. Allen did not adopt Previn. Apatow also did not refer to Dylan Farrow's repeated claims that Allen sexually abused her growing up.
The 60 Minutes clip Keaton attached to her tweet features an interview in which Allen denies molesting Dylan Farrow when she was 7.
No charges have ever been filed, and Allen has repeatedly denied the accusations. However, Farrow has maintained her allegations for decades, writing detailed op-eds in 2014 and earlier this year about her encounters. Following the #MeToo campaign in the wake of the Harvey Weinstein scandal, Farrow has continued to speak out and even criticized those in the industry who continue to work with Allen.
Since then, collaborators such as Mira Sorvino, Greta Gerwig and others have said they will not work with him again. Several cast members from Allen's upcoming movie A Rainy Day in New York, including Timothée Chalamet and Rebecca Hall, have stated that they will donate their salaries to charity.